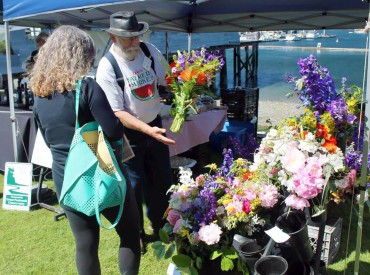 Every Thursday afternoon, more than 40 farmers and food producers gather at Skansie Brothers Park on Gig Harbor's picturesque waterfront in order to supply eager shoppers with organic and sustainably produced local fare.
Organized as a collaborative effort between the city of Gig Harbor and the Downtown Waterfront Alliance, the market teems with farmers and food producers, music and prepared-food vendors from 3 p.m. until 7 p.m. each week through Sept. 24.
The Waterfront Farmers Market is the only community-based nonprofit market in the Gig Harbor area. Its mission is to support local farmers and food producers, and promote food sustainability in the community.
The centrally located park offers challenges for parking to vendors and shoppers alike, and to attract vendors and preserve the aesthetics of the market scene, vendors are scheduled specific unload times, are offered off-site parking and are shuttled back to the market by volunteers.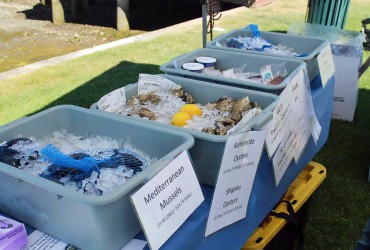 The market utilizes 10 to 15 volunteers each week, filling jobs wherever needed to keep things running smoothly, according to market manager Kathleen Rose.
Many of the vendors are certified organic growers, but those who are not must subscribe to the philosophy of sustainability in their businesses, such as taking care of our tidelands, watersheds and soils. Education is another major component of the market, and the Pierce County Master Gardeners set up a booth every other week to answer gardening questions and provide ideas on sustainable home gardening practices.
On alternate weeks, various other organizations fill the slot with information on a wide variety of topics such as rain gardens, composting, natural pest control, etc.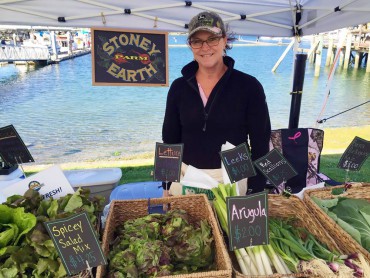 Elisa Boyle has a booth called "Seeds," which offers interactive educational activities for children, and Harbor WildWatch provides touch tanks for a close-up and personal look at creatures that live in our tidelands and along our beaches.
Another way the market supports farmers is by providing a co-op booth. Farmers who are unable to attend the market themselves or who have no staff to set up their booth are able to bring their wares to be sold at the market by volunteers.
Hot food vendors, cooking on the spot, frequently source their products from the farmers on site, providing a true farm-to-table experience.
The Waterfront Farmers Market is a wonderful way to spend some time on Thursday afternoons. Cooling off on the waterfront; learning about how farmers grow what they do; shopping for the freshest, best tasting and sustainably grown produce available; and helping local businesses thrive.
Information regarding the market, including profiles of each of the vendors, can be found on the market's Facebook's page.
"If you ate today, thank a farmer!"