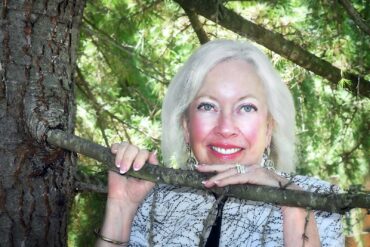 A Colorful and Spooky Time of Year
Nearly out from under the sultry skies of summer, the colorful and spooky season of fall is hastening us back to work and school routines. This issue was a delight to create, with such a variety of features for our readers!
A snapshot of what you'll find inside:
The "home feature" is the Tiki wonderland of Carl and Wendy Tonge. The couple went all out researching and purchasing items for their tiki dream. The photography is amazing.
Preview the awe-inspiring kitchen showcase section and read an accompanying article on how to select a sink and all that goes with it. Great pointers! Also, find out how designer Molly McCabe shuffled her company from a construction/design focus to a design/consulting business.
Plan a fall trip to spooky Port Gamble and find out how to visit with the "long term residents" at one of the tours.
Read about a Garden for Solace — a dream of a secret garden finally came true! Searching for Native Plants? They are always in season at Woodbrook Nursery in Gig Harbor.
For a fun fall getaway, try exploring our list of West Sound's scenic hiking trails.
Enjoy Barb's Open Kitchen recipes, featuring (you guessed it) pumpkin. Delicious pumpkin cobbler and Thai-style pumpkin soup (my favorite soup in the world now). It's a short trip to experience cozy dining with a flair at Manette's popular Hound + Bottle. This issue's Chef's Favorites features longtime Gig Harbor Chef Thad Lyman of Brix 25°. Check out what's happening at Rolling Bay Winery on Bainbridge Island, featured in The Sip column.
We are pleased to bring you two special stories: The first is Coffee Oasis — a safe haven and welcoming place for all youth throughout our area. The second is the Kathleen Sutton Fund — a local nonprofit which helps lessen the financial burden for women with cancer.
Best advice of the day? Whatever you do, make it outside while it's still sunny and gorgeous!