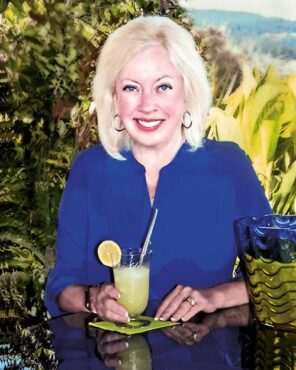 Those Hot Summer Nights
All year I dream of warm days and nights — staying outside as much as possible, whether for water sports, recreation, gardening, grilling or just relaxing. After this crazy spring (when was that?), we deserve an abundance of summertime.
Our featured home is a very creative remodel of a dream home in Gig Harbor — note the elegant fabrics and interesting textures.
You'll love Tom and Toby Mason's Garden of Floral Design Delights, all on the 4th hole at McCormick Woods Golf Course. Speaking of golf courses, read about Disc Golf in the West Sound.
Agate Restaurant on Bainbridge Island offers fine dining, focusing on local and sustainable seafood sources, as well as locally grown meats and produce.
Enjoy the Fabulous Baths section, featuring eight baths including Glass in the Bath.
Part III in a series on Health and Wellness in the Home offers tips when looking at colors, interior design, biophelia and smart home technology.
Zucchini Lasagna Rollups and Zucchini Tortillas are two of the recipes featured this issue. Add Monica Downen's Summer Orzo Salad and you've got a meal!
Check out the list of edible flowers from Teri's Tips. The Sip column features local rosé wines and a recipe for gazpacho.
Speaking of food, the Outdoor Kitchens feature is perfect for hot summer nights — especially when it comes to outdoor living.
The Longbranch Improvement Club on the Key Peninsula is celebrating its centennial July 16. Aug. 27 and 28 is a centennial weekend celebration. Check their website for details and festivities.
Spend a day in Port Gamble, taking a step back in time in a wonderful, historic community. On your way to Port Gamble, stop by the Verksted Gallery in Poulsbo and see the "Playable Art" of Bob Rau. He builds musical instruments out of beautiful cigar boxes.
While you're enjoying the weather outdoors, look for Salvias, a sage beauty in the garden — they are abundant bloomers from summer to fall. For people who love plants, Point Defiance Zoo and Aquarium is like stepping inside a world of exotic plants (and animals) — a botanical wonderland.
Behind the Wheel reflects on the current buying automotive trends in America — all SUVs. Check the reviews of four.
Enjoy freedom outside and take advantage of all the outdoor activities and festivals offered in the West Sound.