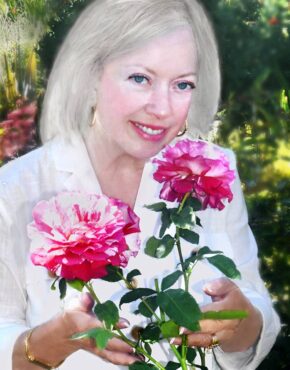 Living in Full Color
I wait impatiently through fall and winter for the explosions of color these upcoming months will herald. Our Northwest winters are so bleak and colorless (unless gray is your color). I'm excited for our spring and summer festivities in the garden.
We've got some delightful gardening features this issue: Poulsbo's Petal and Pitchfork, a cooperative flower farm; Crescent Valley Lavender Farm (also featuring mouth-watering lavender shortbread cookie recipe), Alliums, Aromatherapy Garden Borders and the Gig Harbor Garden Tour (it's finally back!). Enjoy Brian and Karen Rasmussen's "collectors' garden" — meaning more than plants.
Each issue usually highlights a restaurant, but this time around, we decided to tell the stories of four area restaurateurs and how they created innovative solutions to stay viable. They offered their own paths through hard work, creativity and steely resolve — surviving and thriving.
'Tis Ours is the unfolding story of a Bainbridge waterfront home spanning generations to become a newly married couple's (Jeffrey Mead and Toby Calabrese) dream home. Lightened, brightened and totally updated to accommodate a young family's lifestyle.
Supporting Health and Wellness Through Human-Centric Lighting, Technology and Comfort — this article explains the art and science of designing interior lighting systems that mimic natural light.
Confused about which wines grow where and their regions? The Sip gives detailed information to help you understand just that.
As a small organization with a big heart and nearly 40 decades of history, Cultural Arts Foundation NW has made an outsized impact by living its values. Read about this Advocate for the Arts.
Why is Silverdale called the center of Kitsap County? Read the history and see if you agree.
Swift Plumbing, a second-generation plumbing and heating company in Kingston, talks about its beginnings. Check out all the employees' furry friends at their office.
We'd like to congratulate all the people who took time to enter our Tablescape Contest. They were so creative, the decisions were difficult. The winning tablescape is titled The 12s' Days of Christmas.
Go outdoors, breathe deeply and enjoy the weather — blue skies, sunshine and a plethora of colorful flowers!