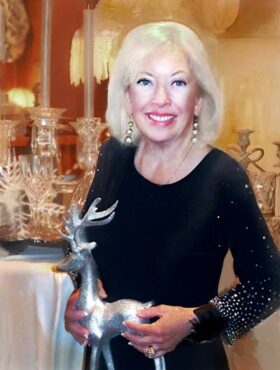 'Tis the Season
It's that joyous time of year — the nip of winter; unpacking the sweaters, coats and boots; putting the gardens to rest and making plans to celebrate with family and friends.
Our feature home is the stunning custom prairie modern home of Julia and Dennis Carpenter in Seabeck. Follow their journey as they achieve the home of their dreams.
Read about Jay and Susan Allen's farm and their family and community involvement in the continuing stewardship of their land. We also feature Notable Native Ferns. These ferns are rugged and nearly maintenance-free when planted in the right place.
Bring on the holidays:
Holiday Decorating created with many items from your winter garden.
Gift Ideas for the Gardener — input from area nurseries for items to give your beloved gardener.
A Gingerbread House You Can Actually Eat!
Holiday Entertaining Tips from Bixby+Pine — easy, do-it-yourself ideas from the pros.
The Sip — choosing your holiday wines.
Also enjoy Charitable Donation. Dr. Paul McCullough donated a sizeable amount of his art collection to charity through Kitsap Community Foundation. Learn how to leave a charitable legacy.
Brix 25, A Destination for Authentic Northwest Cuisine, is our feature restaurant this issue.
Shopping? Check out the Content Scout's extensive local recommendations for holiday gift giving. And the Dolly Mama Boutique for a cute, friendly place to shop.
Check out Poulsbo 's Historical Museums — a fun trip to the past. And read about the artful collaboration in the building of Denise Harris' Gypsy Wagon.
We hope this issue brings you a dash of holiday joy! 'Tis the Season for giving and forgiving, and celebrating with family and friends. We wish you Happy Holidays, a Merry Christmas and a most Happy New Year.