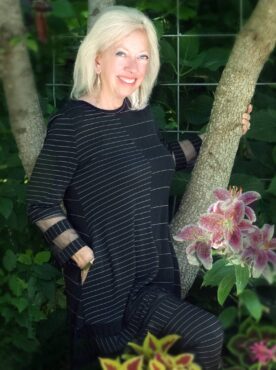 A Summer's Farewell…
"Nostalgia — That's the autumn,
Dreaming through September
Just a million lovely things
I will always remember."
~ Jacqueline Kennedy Onasis
As we move into September and October, summer is certainly making an impressive exit, with its soaring temperatures and lack of rain. On the other hand, the delightful weather made many outdoor adventures possible. Life is opening back up. Our writers are covering excursions to Vashon Island, a Walking Tour of Historic Gig Harbor, Downtown Port Orchard, 7 Cedars Staycation and the incredible Iceland.
Two homes are highlighted this issue: the extraordinary custom home of Carol and Sonny Loidhamer on Dyes Inlet and the well-planned remodel of Susan Roe Ramsey's home on Hood Canal.
Delight in the baths featured in this issue's Luxury Baths section. Something for everyone. Wondering about updating your home's lighting? Read all about this in Lighting Trends. Also check out the feature on redesigning a multipurpose laundry and mud room, with multitasking zones for functional and tailored spaces.
Foodies, we have you covered! Yummy sourdough is the baking feature. The Content Scout features chef Sam Spiva's Spices and The Lazy Susan, a food and beverage blog. The Sip pairs comfort food with local wine. And Got 'Cue? shows where to satisfy your barbecue cravings around West Sound,
You'll enjoy A Garden for All Seasons — Barbara McFarren and Stan Noel's lovely and ever-changing year-round garden. Barb Gram's garden in Artistry and Imagination Create an Explosion of Color will give you lots of additional inspiration.
Our business spotlight this issue is Dana's Heating & Cooling, a family-owned business offering the newest energy-efficient technologies, including indoor air-quality filtration systems and ionizing.
In-person studio tours are resuming… plan your tours with our Got Art? feature. And check out the latest on Bainbridge Arts and Crafts (BAC). Did you know that BAC was Washington state's first nonprofit art gallery? Read about this island icon.
In closing, we offer our organizing column with a sense of humor. Has being shut in gone to your waistline? Do you have clothing that needs to become someone else's? We have the tips for you for sorting, donating and swapping garments you may have been hoarding this past year. Make it fun!
And, a special thank you to Winifred Whitfield and Susan Crossland for a both creative and hysterical annual photo session.
Come visit our booth at the 2021 Fall Home & Remodel Expo Oct. 1–3, Kitsap Pavillion.