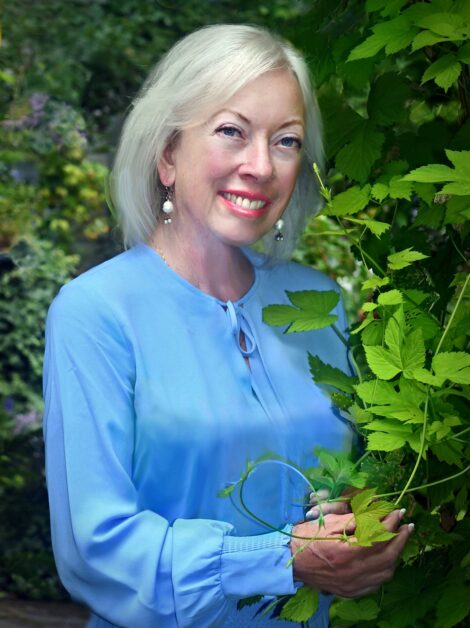 Springtime is Here!
I don't know about you, but I love a clean slate, a fresh start… That's what spring feels like. Flinging the doors wide open, letting winter wander out. Airing out our homes, storing the blankets and duvet covers, changing out the winter-themed fabrics for light and pastel spring colors — so exciting!
It's a delightful time to plan your garden, now that the tulips are poking their way out of the ground. Prepare yourself to be wowed. Hopefully, gone are most of the dreary, cold, wet days making way for fewer wet days, but with added sunshine.
This issue offers some fun garden stories to inspire you: Lisa's Leaves is an enchanting destination; West Sound Nurseries is a hop-and-shop journey into nurseries, greenhouses and local plant jungles; Landscaping for Wildlife offers sage advice for planting to feed and shelter wildlife. Creating a Garden Retreat — Olivia Travaglio's parents show her how to connect with nature and experience amazement in their new garden. Also, read about the reasons we need Mason Bees, and how to care for them.
Our cover features an interesting new home, Scandinavian Modern Meets Japanese Traditional, for a smart yet small home designed by BC&J Architecture and built by Craftsman Building Fine Homes.
Learn how to consume, preserve and store wine at home in Proper Handling and Storage for the Best Wine Preservation. And those Fabulous Kitchens are back with everything new in kitchens.
The feature restaurant this time around is Sourdough Willy's in Kingston. Not only owned by a master pizzaiolo champion with worldwide accolades, but offering some great pizza, too! And for you foodies, check out Barb's Open Kitchen Asparagus Quiche recipe and The Sip's feature about Sisters' Cider House.
Collecting with an Artist's Eye features Helen Dodge, a self-proclaimed "thrift addict." The twist is whenever Dodge receives an invitation, she brings objects she has collected, dressing them up with bows, chocolates, fruit and candies to present as lovely and creative gifts for the hostess.
Just a note: Welcome back Peg Tillery, our past garden editor, who is writing for us again. Peg, we love having you back! Welcome.
Make springtime your time to renew and refresh.