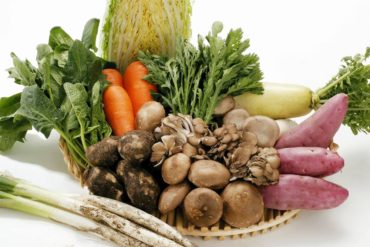 Wet, blustery days in February do not usually bring to mind fields of fresh root vegetables or greenhouses filled with herbs and greens. But in the Northwest, farmers work year round to bring these foods to our tables.
Although you cannot usually source these delectable, nutritious and flavorful foods at farmers markets in the winter, you can find them with a little sleuthing in the produce sections of grocers and gourmet markets. These vegetables are also sometimes available from food delivery services.
Terra Organics, a Tacoma-based home-delivery service specializing in organic produce, buys locally whenever possible. Its website lists available Northwest produce for mid-February such as leeks, carrots, bib lettuce, beets, potatoes, apples and pears.
Also available on Terra Organics storefront are Brussels sprouts, celeriac, basil, mint, rosemary sage and thyme. Turnips, rutabagas, sun-chokes, several varieties of mushrooms and micro-greens are available from other local sources throughout the winter months.
In her book "Animal, Vegetable, Miracle," Barbara Kingsolver described an experiment her family tried. They designed the "100-mile diet"- for one year, they would only eat foods they could grow themselves or source within 100 miles of their home.
Eating locally and seasonally, Kingsolver's family discovered they needed to be more creative in the meals they cooked, as well as more mindful in their meal planning, procurement and storage. The family did make a few very minor exceptions, such as in the purchase of coffee.
The Kingsolver family learned that eating locally and seasonally brings one to a keen awareness of growing conditions, food perishability and the effect of climate and geography on food availability.
Due to advanced technology in food-storage facilities, fruits such as pears and apples are stored for several months and come to market in spring in almost the same condition as they were when freshly harvested. A home freezer also allows multi-season storage of meats, vegetables and fruits, but without one, long-term storage is still possible with techniques such as canning and drying.
With a little creativity in food preparation and some sleuthing at the local grocer, it is possible to eat Northwest-grown food all winter long. Many farmers leave root vegetables in the ground during our relatively mild winters, while others continue to be harvested above ground and some are grown in greenhouses. Beets, carrots, parsnips, turnips and rutabagas can be harvested all winter as long as the ground isn't frozen.
Very cold temperatures tend to sweeten root vegetables as well as keep them fresh while they aren't continuing to grow. Leeks and Brussels sprouts transcend the seasons, as does lacianato kale.
Harvested as required, these crops are easily edible into the late spring. Winter squash, potatoes, onions, garlic and sun-chokes are generally harvested in the fall like apples and pears, and kept in cool, dry, dark conditions until needed.
Surprisingly, there are a large number of farms in Washington that operate greenhouses and grow organic produce year round, supplying fresh herbs, lettuces and mushrooms for our winter table.
Kauffman Growers in Enumclaw grow edible flowers and nutritious micro greens. Ralphs Greenhouses in Mount Vernon grows a wide variety of vegetables all year round, but specializes in winter crops such as leeks, beets and kale. Herbco in Duvall supplies high-quality culinary herbs all year long.
Produce is usually tagged with the name of the grower and the location of harvest. Look for produce grown close to home when shopping at the grocery store. Ask the produce manager to bring in more local products in order to support Washington businesses, keep down costs and reduce the carbon footprint of the products we buy.
Buying produce from local suppliers also results in a fresher product, which tastes better and lasts longer in the refrigerator.