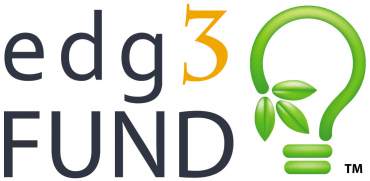 The TV show "Shark Tank" has nothing on Kitsap Bank. The Port Orchard-based community bank is giving local entrepreneurs a chance to share their fresh ideas for expanding their business — and to walk away with $20,000.
The bank's edg3 FUND competition, launched on Earth Day, is part of its sustainability program and was created to recognize small businesses doing great things in the community while making a difference economically, socially and environmentally.
Monica's Waterfront Bakery and Café and With Respect (a Port Orchard company that provides anti-bullying training to educators) are two West Sound finalists in the competition. Selected out of about 70 applicants (and 16 semi-finalists), the businesses were chosen on criteria that included commitment to creating sustainable communities and having a clear vision of where they are going and what they want to achieve.
The applications were received from entrepreneurs throughout Western Washington representing industries ranging from food/beverages and tourism to arts, education and agriculture. In addition to Monica's and With Respect, the other finalists include Moonlight Farm of Quilcene, OlyKraut of Olympia and Pawzii, Inc. of Seattle.
A committee that included Kitsap Bank personnel and three business people from the community selected the 16 businesses to advance to the semi-finals, and a public vote determined the finalists. Thousands of votes were cast during the two-week voting period in August.
An independent panel of judges will decide in a live event on Sept. 10, 2014, who takes home the prize. The judges, accomplished entrepreneurs and professionals in their own right, are David Giuliani, co-founder of the Washington Business Alliance and co-founder/CEO of Sonicare (sold to Philips) and Clarisonic (sold to L'Oreal; John Eisenhauer, founder, CEO and CTO of Kombi Corp. and founder/president Mercury Online Solutions, Inc. (acquired by 3M Corp.); and Steve Rice, senior principal architect with Rice Fergus Miller Architects (whose Platinum LEED project earned 93 LEED points — one of only four worldwide).
You can hear the competitors' pitches and see the winner being selected on Wednesday, Sept. 10, at Kitsap Conference Center. Hal Calbom, five-time Emmy Award winner and principal of Sustainable Media Group, will serve as the emcee. Heavy hors d'oeuvres and beverages will be provided.
Doors open at 5:30 p.m. with GreenDrinks networking and contestant display. The opening video and introductions begin at 6:30, followed by presentations at 6:40. Winner will be announced after the judges' deliberations at 8:30.
Kitsap Bank hopes the $20,000 will be a game-changer for the winner, and will follow the business over 12 months to see the impact.
Come and cheer for your favorite finalist. Tickets are $9 and may be purchased in advance at edg3fund.brownpapertickets.com.