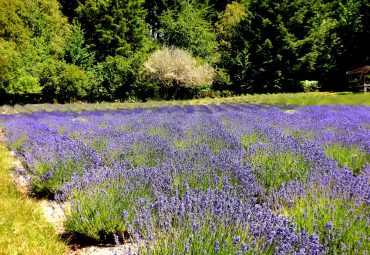 In the middle of summer, the essence of lavender wafts through the air with such heady fragrance, an address would not be necessary to find the Blue Willow Lavender Farm. Lush, gray-green plants trimmed into neat rounds form the foundation for the thousands of long stems tipped with lavender-blue heads. The farm sits so serenely on Wright-Bliss Road on the Key Peninsula, it appears as if it has been there for decades.
The reality is, some of the houses on the farm have been there since the 1920s and the barn for at least as long as that, but the lavender beds are newcomers and have only been growing in this spot for about eight years.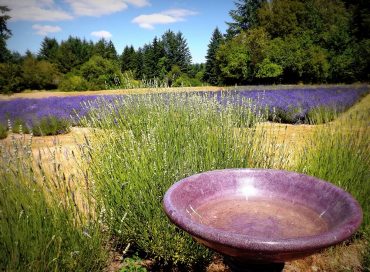 Tracy and Bill Ketts moved to the Key Peninsula in 2008 at the invitation of longtime friends who owned the farm and wanted to use it for a ministry. As Bill was a pastor at a church in California, the plan was to start a new church fellowship at the location of the existing lavender farm.
Although neither of the Kettses were experienced farmers, they loved gardening. After a substantial amount of prayer and study, they decided to accept their friends' invitation and grow lavender as a source of additional income and a way to spread their ministry.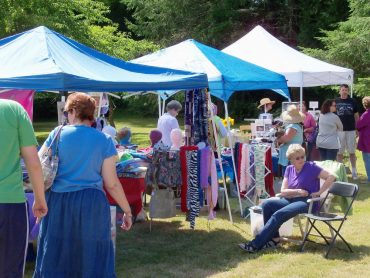 Once the decision was made to move forward, in 2007 the couple planted 17 lavender plants in a bed on the farm site and went back to California to ready for the move. Upon returning to their home in California, they planted another 150 plants to practice growing lavender and launched into a yearlong course of study to prepare for their new vocation.
"Many of the lavender farms we visited in order to learn about our new craft were very hesitant to share any information with us as to the culture of lavender," Tracy Ketts said.
They pursued their learning journey, watching films, checking out books from the library. Finally in 2008, they felt they were ready to make the move.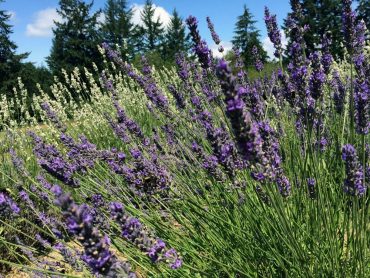 Returning to the Peninsula, they found that 15 of the 17 plants they had put into the ground the previous year had flourished in their absence, which was validation enough that they were on the right path. Once they settled at their new home, they prepared beds and put another 800 plants into the ground, increasing the number each year — and now, there are 4,000 plants in cultivation, covering a large portion of the 15-acre farm.
By bloom time in 2009, they opened the farm with a sign and a couple of tables of bunched fresh lavender. By the following year, the first Lavender Festival was born, drawing visitors from California, Oregon and Seattle, as well as locals stopping in to join the festivities. The festival has grown each year and has about 20 craft vendors, food vendors and musicians. Thousands of visitors clamor to enjoy and take home the heady perfume of lavender, along with foods and gifts.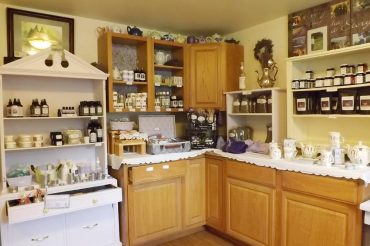 Sadly, Bill died in June 2014, leaving Tracy to carry on alone. She determined that she really wanted to be a farmer and maintain a walk-on agribusiness farm.
Tracy Ketts has grown and flourished along with her beloved lavender. She adds more products to the farm store every year and develops new classes and other opportunities for visitors to Blue Willow.
Ketts maintains regular business hours from the summer opening day of April 1 until the last Saturday of August. As the days grow longer, sunrise will find her in the rows of lavender, cultivating the soil and removing the ever-present weeds.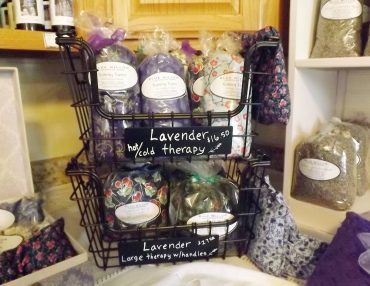 "It is hard to get much time in cultivating when farm visitors are stopping by so I have to work in the fields outside of business hours," Ketts said.
Of the more than 400 known varieties of lavender in the world, Blue Willow Lavender Farm grows about 70 different ones. The farm offers some varieties as potted plants for sale, as well as about 10 varieties as commercial products. Ketts' all-time favorite for this climate zone as well as its medicinal and fragrance properties is Grosso. A hybrid of the cold, wet, tolerant English Lavendula agustifolia and the drought-tolerant Portuguese L. latifolia, Grosso is perfectly suited to cold, wet winters and warm, dry summers.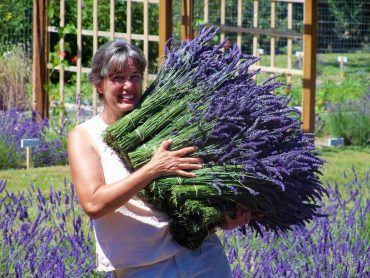 Both Ketts and her husband were teachers in California, and so it follows that part of the farm's mission is to educate visitors in the many uses of this versatile plant. She has developed a "Barbie Hospital," which she puts on display during the lavender festival. In this diorama, she shows how lavender oil has been used throughout the ages as an antibacterial, antispasmodic and antiseptic. It helps with bruises, the itch and sting of bug bites, and even for psoriasis. The flowers themselves have calming properties and a lavender sleep pillow will quiet the nerves as well as help induce sleep.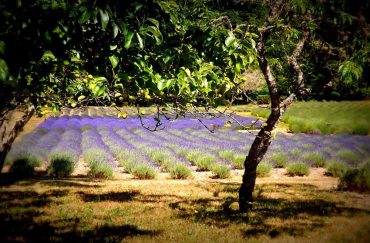 Culinary uses for lavender flowers are also numerous. Ketts' favorite variety for eating is Folgate, and she says it is excellent infused into iced tea. The flower buds can be baked into cookie dough, stirred into Rice Krispy bars and scrambled eggs, or sprinkled over salads and even hot buttered popcorn. A most elegant use is to crush with sugar and fold into whipped cream for a delicious dessert garnish. Ketts shares recipes on the farm's website.
Classes on the care and feeding of lavender are offered free of charge several times during the growing season and workshops for making lavender wreaths are also available. Precut bunches of lavender may be purchased but visitors may also cut their own.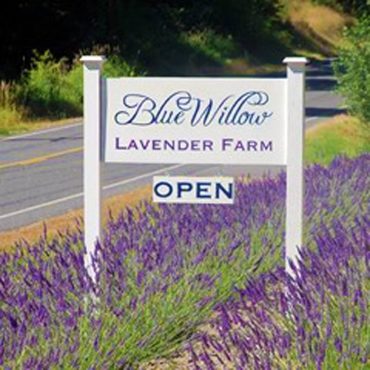 "We have even had several engaged couples come and cut lavender for their wedding," Ketts said.
The farm closes after the flower harvest at the end of August, but reopens for the Key Peninsula Farm Tour and again for Christmas shopping after Thanksgiving. Details can be found on the website.
Although not certified USDA Organic, Blue Willow does follow all natural and organic farming practices, which is good for the plants, the soil, the people and the bees. The farm store offers a wide variety of lavender products, such as lavender honey and syrup, lavender ice cream, lavender soda, lavender cookies, balms and fragrances, sleep pillows and even locally produced pottery with a lavender motif.
"A lavender farm is not for wimps," Ketts said, laughing. "It's a lot of hard, hard work, but immensely rewarding. There is nothing like standing up on the hill at the end of a long day and looking down at those beautiful fields of lavender."