Organic Vegetable Gardening Class: Gardens You Can Eat
A hands-on class taught by Master Gardeners to help you create your own organic backyard vegetable garden. This course is open to any community member who wishes to learn about growing food crops organically and will focus on soils, composting, locally appropriate techniques and integrated pest management (IPM).
When: Saturdays, 9 a.m. – 3 p.m., Feb. 28, March 7, 21 and 28
Where: Norm Dicks Government Center, 345 6th Street, Bremerton
Cost: $150 for all four classes (includes class materials, Maritime Gardening Guide & resource guides) or $45 each class individually
Get information and online registration at this link or contact kitsapvegclass [at] gmail [dot] com, 360-337-7157.
Scholarships are available; inquire at email above. Master Gardener rate: $100 for all classes, $15 cancellation fee for series of four; $5 cancellation fee for each individual class. No refunds after Feb. 6. $35 charge for checks returned for insufficient funds.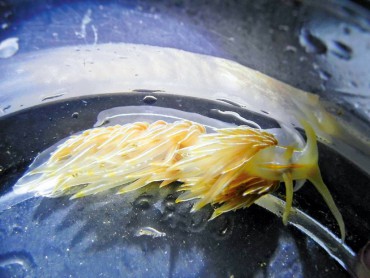 Kitsap Water Stewardship Program
A WSU Kitsap Extension and Washington Sea Grant Collaboration
2015 Stream Stewards Training
In this six-week training, you'll learn about streams, wetlands and forests, and the human connections and influences on these resources. Classes are taught by local and regional experts from Kitsap County Parks, UW Sea Grant, Washington Department of Fish and Wildlife and Kitsap County. Topics will include forest ecology, health and management; insects, fish and wildlife; and watershed, riparian and stream ecology.
When: Fridays, 9 a.m. – 3 p.m., Jan. 23 to Feb. 27
Where: Kitsap County Parks Island Lake John Horsley Community Center
Cost: $45 ($40 if you register by Jan. 2) includes materials; scholarships are available. There is a 25-hour volunteer component.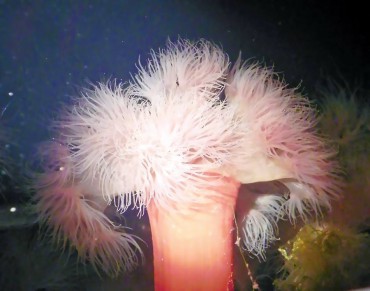 Free Winter Night Beach Walk and Pier Peer
Join Kitsap beach naturalists and local experts as they shine a light onto winter's dark waters and beaches to explore life that continues to flourish even after the rich summer plankton blooms have gone.
Docks are always covered with creatures that are normally only visible to divers, and yet more can be drawn to the surface by a bright light. The cover of winter's darkness also protects sea life on local beaches from drying out or being eaten when the tide has receded.
Pier Peer Sea Life Explorations events are from 7 to 8 p.m. on the following dates:
Friday, Dec. 19, Kingston Marina
Friday, Jan. 2, Port Orchard Marina
Saturday, Jan. 17, Brownsville Marina
For more information on any of the Water Stewardship program offerings, contact Renee Johnson at 360-337-7224 or rkjohnso [at] co [dot] kitsap [dot] wa [dot] us.