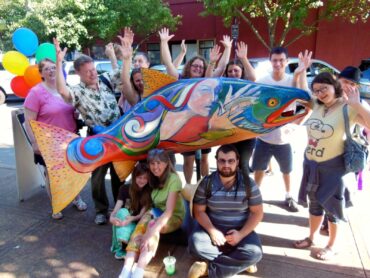 Have you been to Bremerton? Have you met "the Ancient One?" Do you hear the storytellers? Grab the kids. Grab the neighbors and anyone who wants to get out, have fun and help the community. Get ready for a wonderful June with art, puppets, history, poetry and storytelling. Then fold in a salmon theme — and call it "involved."
It started in early 2021, when Cindy Duvall toured my Bremerton ArtHouse and noticed a pile of rolled prints left from a FoodLine fundraiser. She is Collective Vision Gallery's manager and I love that art gallery. "You can have them and there are many more," I told her. "Use them for a fundraiser or prizes."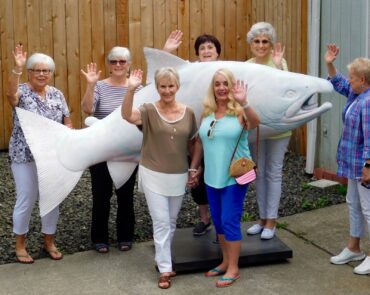 Over the years, I have published limited-edition prints for various reasons like wine label imagery, Olympic College anniversary poster, winning Washington state "Tourism Poster of the Year" and "Time Circle of a Woman" print series that raised over $20,000 for YWCA's shelter for women.
The folks at Collective Visions Gallery told me that if I wanted to do a fundraiser and art show, I could use their lower gallery and benefit any cause I desired. The idea immediately exploded with options, but I targeted the Salmon Center in Belfair. Why? "Inclusion" was a subject that connected to my art and lifestyle. And I wanted to select an organization that was heavily involved with students.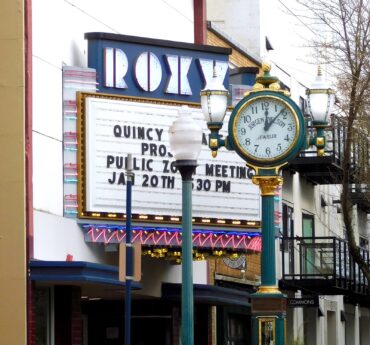 Something surprising happened, as if zillions of puzzle pieces rained down. Which pieces would best produce community involvement? Yes, a story, but let's jump right into June, so you can make plans.
Collective Visions Gallery is located at 4th and Pacific, in the heart of downtown Bremerton. Every month offers different exhibits. June will feature works by Rose Guastella in the upper gallery, and the Salmon Center fundraiser and my art show in lower gallery. Friday, June 3, marks the opening Gallery Walk from 5 to 8 p.m. Works can be purchased, but paintings will remain in the gallery throughout the month. Those donating to the Salmon Center will receive a signed, limited-edition print.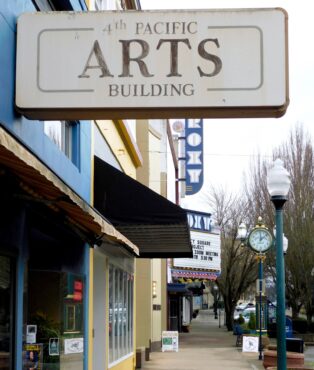 The puzzle pieces will really come together every Saturday in June from 11 a.m. to 4 p.m. It's a time to visit the gallery and explore Bremerton. On those Saturdays, all those attending can draw for a prize and specials for kids.
To give you a better understanding, let me take you to Saturday, June 4. When you arrive at Collective Visions, art will abound. This day's features will be a meet-and-greet with Salmon Center representatives and kids' photo opportunities with an 8-foot salmon sculpture painted by Juan Rodriguez, who will give a short talk. There will be a "Salmon Woman and Ancient One" reading by Kim Christopherson Smith, who will share family fishing stories. Kids will get a pass to attend the Puppet Museum a few doors down. There, they will receive, as a gift, a small, signed Amy Burnett print designed for the Clymer Museum years back.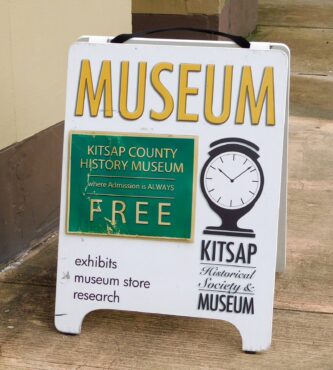 Every Saturday in June, Collective Visions will have special features including kids' prizes and guest speakers. In addition to receiving the signed print, every donor to the Salmon Center's student program will be eligible for ArtHouse tours.
While in town, visit the Kitsap County History Museum, Frog Soap, Karna Peck's Pacific Avenue studio and much more. And don't miss the Saturday Market, filled with vendors, on Pacific Avenue.
June is the time to be "involved" again. A time salmon are eating and getting big and strong, readying for the fall spawning trek. Being married to Earl Sande (Earl's Marine, columnist, author of "Fish, Frogs & Frolic," Wild Salmon Hall of Fame nominee, salmon habit projects and past president of the Hood Canal Salmon Enhancement Group), I find the salmon subject natural.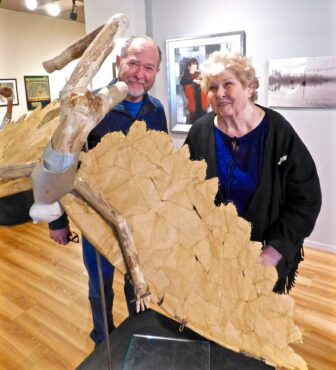 Many years back when salmon was my prime painting focus, Ray's Boathouse in Seattle acquired my 8-foot "Ancient One" along with the myth I created to go with it. Fifteen years later, the space was remodeled, with no room left for the humongous fiberglass salmon, so it was returned to me. I wanted to continue the Salmon Woman and Ancient One myth, where ravens will now carry the prehistoric salmon home. With a gallon of paint, I painted the entire fish white — now ready for Raven's return.
To make the story even more "involved," I asked Juan Rodriguez if he would paint the ravens on the big form that would be featured in the show. If you want to follow his work, check out his art show at the Sidney Art Museum in Port Orchard during the months of July and August.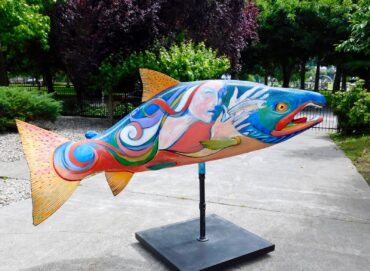 I have spent the past year painting the salmon subject, nature's magnificent survival story. The myth and my new paintings for this June exhibit are about the last prehistoric salmon, Neptune's daughter Salmon Woman, Raven and the new smaller salmon. Proceeds from my original painting sales go to Collective Visions and the ArtHouse. All print sales and donations go to Hood Canal Salmon Enhancement Group and Salmon Center student programs.
The Salmon Center thrives to deepen the connection between land, people and salmon through restoration, education and research to ensure that wild salmon are once again abundant in the Pacific Northwest. Contact the center at pnwsalmoncenter.org.