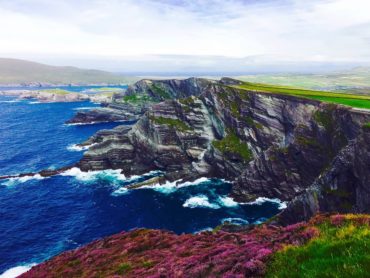 For years, we dreamed of a life of travel. Whenever a favorite vacation was coming to an end, my husband and I would say, "Wouldn't it be great if we could stay longer — like forever?" Well forever is now, as we embark on a multiyear travel adventure.
We invite you to join us on our adventures through WestSound Magazine magazine, where I will share our thoughts and helpful suggestions about destinations we have traveled to. I hope you will enjoy Travel Bug.
Ireland
Embarking from Seattle, the flight to Dublin is fairly easy even though you may likely change planes in Chicago, Philadelphia or New York. In your travel planning, be sure to allow a couple of days for jetlag. Plan ahead for your time in Dublin and make reservations in advance to visit the Guinness Brewery, Jameson's Distillery, The Book of Kells and the Kilmainham Gaol, especially if you are traveling in the summer.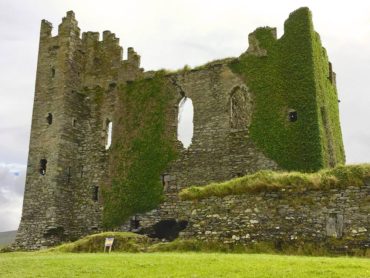 To see Ireland properly, a car is a must. This tiny country is about the size of the state of Washington and with at least nine days, you can easily see the top sights including the Ring of Kerry, Dingle Peninsula and Giant's Causeway.
Plan to stay in about six different hotels and bed and breakfasts and if possible, add another two days on this trip. With 11 days, you will have more travel time between destinations.
Irish roads are narrow and slow. Frequently, you must use the "pullout" to allow another car to pass on a one-lane road. You might encounter a traffic jam of sheep. And don't forget — here you both drive on the wrong side and sit on the wrong side of the car. It definitely takes some getting used to.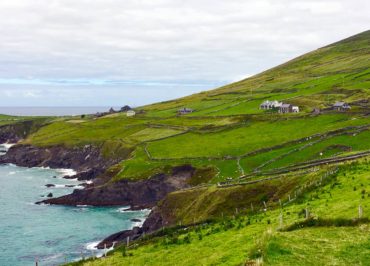 Start your tour in Dublin and work your way clockwise around the country to see the incredible scenery Ireland has to offer.
Factoid: The Republic of Ireland is an island country with a population of about 5 million. In 1949, it became an independent country after leaving the United Kingdom. The currency is the euro.
Northern Ireland remains a part of the United Kingdom but has its own parliament. The currency is the pound.
Accommodations: Two favorites on this tour are:
Harding Hotel Dublin — great location, comfortable and with a lift
Captain's House Dingle — a wonderful, centrally located "flat" where all your breakfast items are provided for you to prepare yourself in the flat; there is also a washer and dryer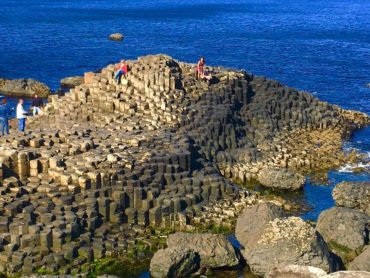 Food as culture: It's easy and inexpensive to find delicious food throughout Ireland, though you will notice a lack of fresh salad choices. Many pubs serve food (not all so ask) and some pub food is positively gourmet, like the fabulous menu at John Benny's in Dingle.
Consider taking a walking food tour while in Dublin. It's always fun to see a country through its food, and even better when you have a local guide's perspective. Be sure to sample the local fare including lamb, sausage, cabbage and potatoes. Steak "pie" is popular and served more like a stew with puff pastry on top.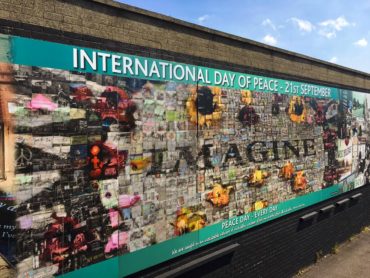 Guinness is served everywhere and if it's your first time drinking it, don't be surprised to find it served cold and a bit flat. Even with the gorgeous creamy head, the beer itself is only mildly carbonated. Pay close attention to the "art of the pour" as your bartender will take several minutes to pour you a Guinness, letting it settle to get the "head" just right.
Don't miss: Ireland is stunningly beautiful. Mother Nature blessed this rock with a rugged beauty unlike anywhere else. The green is greener than you can possibly imagine, and the coastline is spectacular.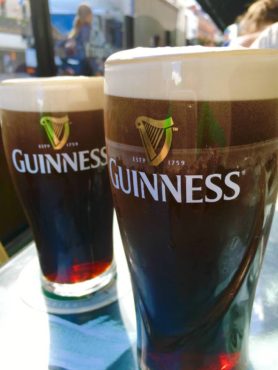 Plan to see the Ring of Kerry, Dingle Peninsula and the Cliffs of Moher. Be prepared for many tourists, but it is worth it. More visitors drive the Ring of Kerry than the Dingle Peninsula, but there is much debate as to which is better. Each has a harsh and craggy scenery all its own.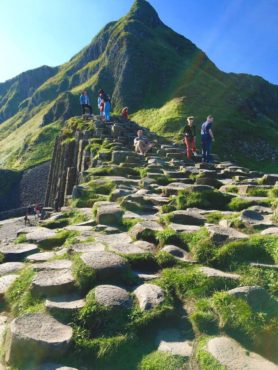 You will feel like you are in a children's fairytale in this colorful and historic landscape. Farther but worth the drive is the Giant's Causeway. An absolute "don't miss" destination in Northern Ireland. Hike out to the point along the top of the cliffs to enjoy the view (and lose most tourists) and then climb all over the volcanic stepping-stone rocks.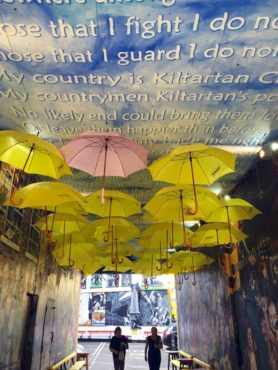 Weather: Come prepared. The reason Ireland is so green is the rain and you will see it, no matter what time of year you come. It is also windy just about everywhere.
Surprise: Belfast is unexpectedly lovely. Memories of violent conflict in Belfast in the 1990s often taint expectations, but without a doubt, Belfast deserves at least an afternoon.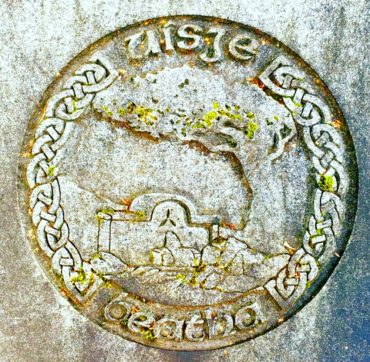 Choose the Hop-on-Hop-off bus to get an informative and humorous tour of the city. Seeing the remnants of violence, the Peace Wall and the gates that still close every night separating neighborhoods in an effort to abate violence can be startling for Americans. A good reminder of what can happen when people cannot find common ground.
The locals: The Irish people are friendly and welcoming. They are jokesters who laugh loud and broad and tease strangers and friends alike. The Irish sense of humor will keep you laughing, and before your time is up in Ireland, you will be Irish too, no matter what your heritage.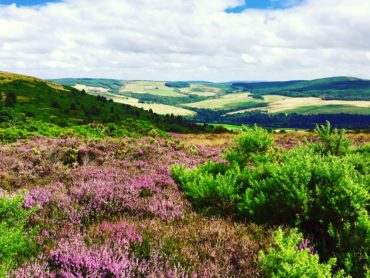 Scotland
It's a quick and easy flight from Dublin to Edinburgh, Scotland — a city worth two days on your tour. If you plan to be there during the annual three-week Edinburgh Festival in August, plan well in advance to find accommodations and purchase advance tickets.
There are hundreds of bed and breakfasts in Edinburgh. A very efficient and inexpensive bus system connects all parts of this must-see town. Be sure to visit the Edinburgh Castle and wander the old town. Again, consider the Hop-on Hop-off bus for a good overview of this compact city. Advance tickets online are a good idea for the Edinburgh Castle.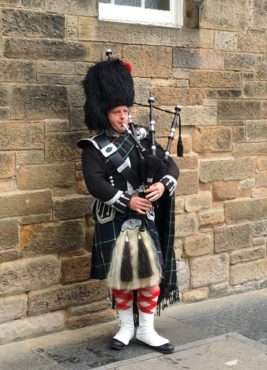 Factoid: Scotland remains a part of the United Kingdom and uses the British pound. The country is about the size of Idaho, with a population of a little more than 5 million. Driving is still on the left, but the roads are wider and better than in Ireland. Scotland is a rural country of farming and whisky — lots and lots of whisky.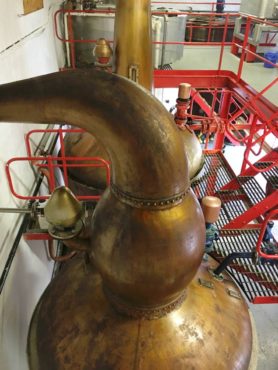 Accommodations: Plan for three days in Craigellachie in the Speyside region of northern Scotland, heart of Scottish whisky. Check out the Bridgeview Bed and Breakfast here. Centrally located, it offers a lovely breakfast and a great view.
Oban deserves a few more days, especially if you want to visit the islands. The Grove House Bed and Breakfast in Oban is absolutely lovely and includes a delicious breakfast, complimentary wine on arrival and lovely touches throughout.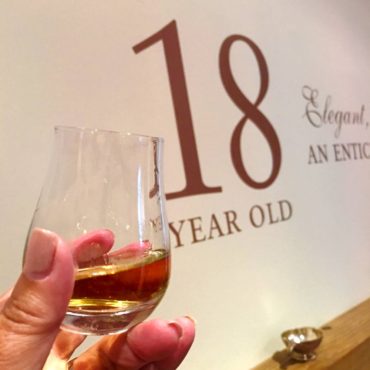 Food as culture: To truly experience a culture when traveling, a willingness to try local foods is a must. Haggis is a good example. Nowhere else in the world is haggis part of the daily culture and history. Made from sheep's offal, it is a creamy, sausage-like product, not attractive in color or texture but tasty. Served at breakfast or with "tatties and neeps" (potatoes and turnips).
Don't miss: Even if you aren't a scotch drinker, don't miss a distillery tour. There are dozens of options for tours and tasting rooms. One of the best tours is Oban Distillery in Oban.
Scotland's smallest distillery Edradour in Pitlochry is fun as it still uses the old, hands-on practices. In contrast, the gigantic corporate operation of Glenlivet in Ballindalloch is not nearly as charming. Definitely tour the Speyside Cooperage in Craigellachie, a cask manufacturing and repairing company.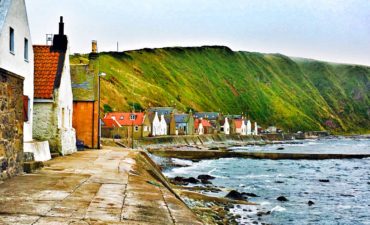 Scotland does not have the magnificent seaside scenery like Ireland, but it does have the beautiful highlands region with purple heather as far as you can see. Spend a day hiking the highlands and you will likely not see another person all day. You can walk from town to town and ride the bus back to your hotel.
Surprise: Don't miss the tiny town of Crovie. You won't find this in any guidebook. There are no restaurants or places to stay, but you need to see this unexpected place, right on the North Sea. Open and vulnerable to the weather and storms, it's a remnant of Scotland long ago.
The locals: The Scots are a rough and solid lot with a happy outlook on life. Pull up a stool in a bar and share a whisky with a stranger and you will find an easy-going and genuine new friend. In no time at all, you'll find a "wee bit" of the Scottish accent slipping into your speech — whisky in hand and a smile on your face.