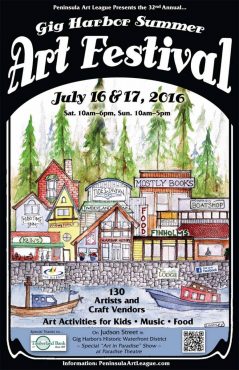 The strains of music waft on the gentle breeze in mid-July as thousands of visitors stroll down Judson Street in Gig Harbor to peruse the high-quality offerings of professional artists and artisans who participate in the Gig Harbor Summer Art Festival. Now in its 32nd year, the festival has become one of the largest and best-attended arts and crafts festivals in the Northwest. Featuring the work of about 130 artists, a half dozen food vendors, many community booths, a juried art show and continuous musical entertainment, the festival draws visitors and artists from across the country.
The Gig Harbor Summer Arts Festival began as a need to raise funds for the Peninsula Art League.
"The league was small, with only about 20 members, but had visions of doing great things in the community and needed funding to make those things happen," has said Mary Bessette, co-founder of the event along with Donna Moen.
Bessette died about three years ago after many years of service to the community through her art. The Peninsula Art League has established an annual award in her honor that is given at the Summer Art Festival Members Show.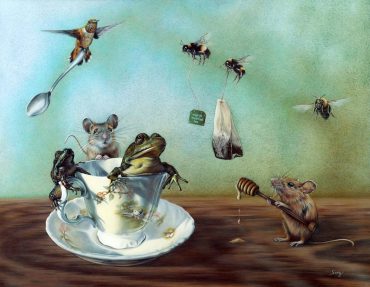 The festival has been hosted downtown for most of its history and has become the most popular summer event in Gig Harbor. The organizing committee met the challenge of limited parking years ago by chartering a shuttle service to the waterfront area, in order to minimize the impact of festival visitors on parking for downtown businesses. With shuttles running every half hour or less, vendors and visitors alike are able to park offsite at the Franciscan Medical Clinic at 6401 Kimball Drive and attend the festival hassle-free.
Seasoned visitors will see a major change in the festival this year. Key Bank, the main corporate sponsor of the festival for several years, has closed its downtown Gig Harbor location. The festival used to host its summer art show in the bank while the parking lot behind it was used for the food vendors.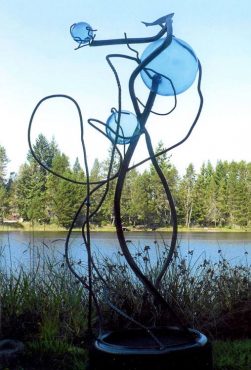 "Paradise Theatre will be the home for our art show, and thanks to 7 Seas Brewing and the shopping center owners, our food trucks will be located in the parking lot close to 7 Seas," says festival chair Jeni Wook. "Timberland Bank has assumed the role as major sponsor, and has gone over and above in offering their support."
Wook presides over a committee of dozens of hard-working volunteers who insure the weekend comes off without a hitch. She began her association with the festival about 16 years ago along with her husband as a participating artist. About four years ago, she returned as a volunteer to serve on the committee and last year served as the food truck chair.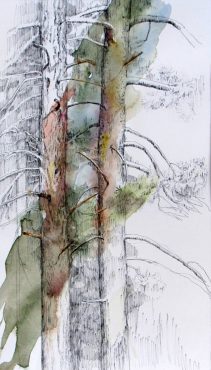 Stepping up into the position as festival chair, Wook says she "has the best team." Work on planning a festival of this size started as soon as the wrap-up meeting for last year's event ended.
All artists are screened every year for participation in the Gig Harbor Summer Arts Festival whether or not they have participated in the past. About a third of the artists are new each year, keeping the festival fresh and continuously raising the bar for quality artwork. This year, 120 artists were selected from nearly 200 applicants.
"Artists come from throughout the U.S and from as far away as California, North Dakota, Arizona and New York. Proceeds from the festival's booth fees support scholarships for PAL artists and also college scholarships for local high school seniors who want to pursue art as a career," says Charlee Glock-Jackson, publicist for the Peninsula Art League.
Several of the artists this year hail from the Puget Sound region. Metalworker Charlie Brown is known for his hefty iron garden fire pits, as well as his benches, arbors, gates and garden sculptures. He likes to create one-of-a-kind custom pieces and likes the Gig Harbor Summer Art festival because it brings a great crowd and is a beautiful area. This is Brown's sixth year as a festival vendor.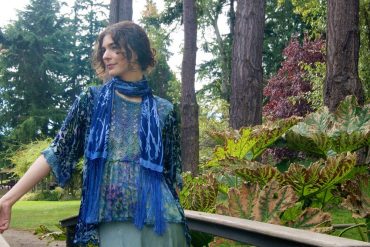 The Walsh and Taylor family decided to triple it up this year and share a booth. Charlie Walsh and John Taylor are woodworkers while Alice Taylor, John's sister, designs beach-glass jewelry. As they always enjoy doing shows with stalls next to each other, this year they will combine their work in one booth since each artist's work complements the other.
Walsh loves making wood jewelry and other small accessory pieces but also dining room chairs.
"I love working with my hands and creating beautiful objects that are finely finished — not only lovely to see but also to touch," he says.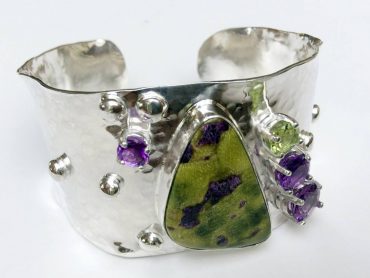 Alice Taylor is "inspired by the shapes and colors of nature." "I like translating the simple lines of nature into elegant jewelry," she says.
And John Taylor has always loved trees and the craftsmanship of fine furniture. He says, "I like making things that are finely crafted and can be passed down from generation to generation."
Bainbridge Island artist Paula Ensign will be exhibiting her work at the festival for the first time this year. Her drawings, done in ink and embellished with a splash of watercolor, depict homey scenes from the Northwest. Ensign loves to draw and offers mini drawing lessons on her blog, Love-to-Draw.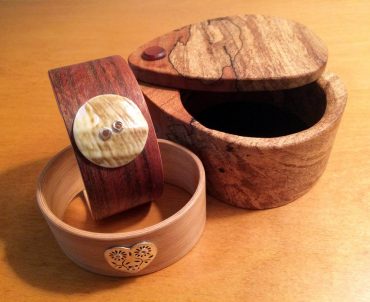 Festival committee member and artist Emily Maxson Porter will be showing her work for the sixth time this year. Porter began painting about 12 years ago as she transitioned from her career as a composer and church organist. Inspired by her husband to try painting, she found she had a gift for it and eventually began to market her work in local shows and galleries.
She works in oil, watercolor and encaustic mediums, showing a gentle but powerful use of color and composition. As a member of the screening committee, her role is to be the applicant liaison.
"We are fortunate to have many more qualified artists and crafters than we can accept, and I do not enjoy having to turn away good artists who would love to be able to participate," she says.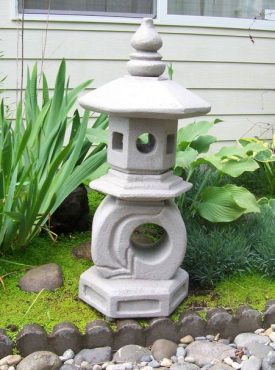 Other West Sound area artists who will be offering their work for sale this year include Karsten Boysen, metal sculpture; Manny Conrado, concrete garden art; Karen and Norm Geiger, fine jewelry; Paulette Hoflin, beaded jewelry; Steve Johnsen, photography; Kate Larsson, watercolor; Jean-Claude Louis, photography; Kathryn Sherwood, botanical jewelry; Eileen Sorg, color pencil and watercolor; and Katya Taylor, art-to-wear.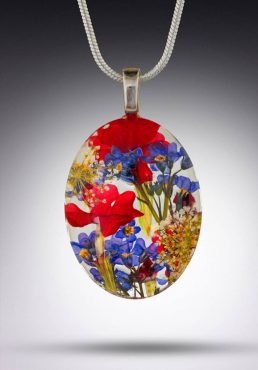 In addition to raising money for art scholarships, the committee members agree that the focus of the Gig Harbor Summer Art Festival is to bring the community together around a most essential ingredient of quality of life. Artists creatively interpret the world around them and visitors share in that personal expression.
The Peninsula Art League engages the local high school art community in sponsoring a poster contest each year and this year, more than 30 students competed.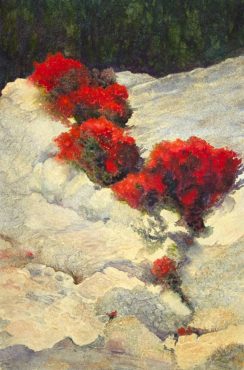 "One of the most exciting events pre-festival is when the art festival poster applications are presented at one of our Peninsula Art League meetings. It is exciting and fun to see what the high school students have proposed as our festival poster," Wook says. "Our members have a great time selecting just the right poster for our yearly festival."
"Harbor Leisure," a painting by Lindsey Shaw from Gig Harbor High School, was selected as the winning illustration for promotional materials this year. The painting will be used on posters, rack cards and newspaper ads and will also be used on the cover of the city of Gig Harbor's 2016-'17 official budget. Maria O'Sullivan from South Kitsap High School won second place and Hannah Tryhuc, also from SKHS, took third place.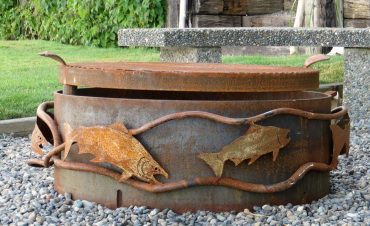 In addition to arts and crafts, the festival also features a literary corner with an offering of books, talks and signings by local authors, as well as an area for children to try their hand at various art forms.
Exhibiting artist Kate Larsson, a prominent member of the Gig Harbor arts community, sums it up beautifully by saying: "I believe that a community thrives and is enriched by supporting the arts. The Gig Harbor Summer Festival enables people to see beautiful artwork by many different artists from Washington and other states.
"The screening process is excellent, ensuring that all the art and products are actually handmade. When Winston Churchill was asked to cut arts funding in favor of the war effort, he simply replied, 'Then what are we fighting for?'