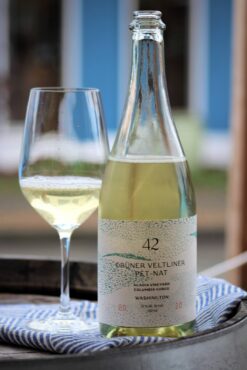 If you are a wine lover, you live in the right place for great wines. Washington is the second-largest producer of wine in the United States, behind California.
Washington state has over 1,000 wineries and 400 different grape growers and produces over 70 different varieties of wine. The most-common grapes produced here are cabernet sauvignon, syrah, merlot, chardonnay and riesling.
When people think of Washington, they often think of rain. But most of the state's grapes are not grown in the Seattle area, where the majority of the annual rainfall is. The Olympic and Cascade mountain ranges run north to south and combine to stop the clouds that roll in off the Pacific Ocean. This is called a rain shadow effect. "Eastern Washington is the highest-latitude wine region to experience this phenomenon in the New World," according to the Washington State Wine Commission.
Eastern Washington only receives 7-12 inches of rain during the growing season, compared to 35-38 inches in Western Washington. With more than 300 days of sunshine in Eastern Washington per year, the climate is considered continental semidesert.
The diurnal shift, which is the difference between daytime and nighttime temperatures, can greatly affect grape growing. Washington has some of the most-dramatic fluctuations of any wine region in the world. There is up to a 40-degree difference between high day and low nighttime temperatures.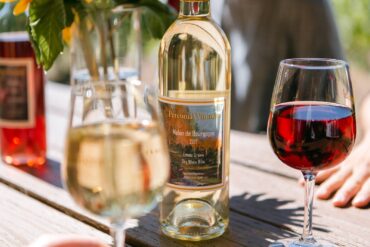 During the growing season, the temperature may rise to 100 degrees during the day and drop down to 60 degrees at night. These diurnal shifts create amazing balance between the ripe sugars in the grapes (which equate to alcohol in the wine) and crisp acidity. Cool evenings preserve the acid, which translate through fermentation to wine and adds freshness and balance.
The state has 16 geographical wine-grape-growing regions, known as American viticulture areas, or AVAs. The Kitsap Peninsula is in the Puget Sound AVA. If a wine is designated with the name of an AVA, federal regulations require that 85 percent or more of the wine be derived from grapes grown within the boundaries of that AVA.
The Puget Sound AVA is a temperate maritime climate that receives a lot of rain — 15 to 30 inches per year. The Puget Sound AVA grows unique varieties that you will not find in other parts of Washington, like madeline angevine, siegerrebe, muller-thurgau, melon de bourgogne and pinot noir. This is the only grape-growing region located west of the Cascade Range.
With over 70 different varietals produced in Washington state, you can find many that most people have not heard about. One favorite is gruner veltliner — a dry, white wine grown mostly in Austria. It has flavors of green pepper, lime, lemon and grapefruit and it's an exotic alternative to sauvignon blanc.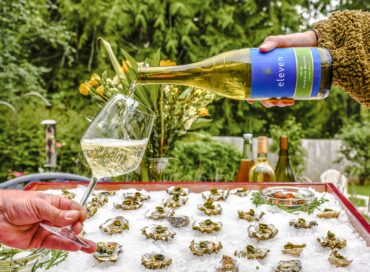 Gruner veltliner is known for its super-high acidity that explodes in your mouth and is a crisp, palate- cleansing wine for richly flavored foods. It also holds up well to artichoke and grilled asparagus, which are tough to pair with wine. Producers making this wine in Washington include Syncline Cellars, WT Vintners, Savage Grace and State 42 Wines in Poulsbo.
Picpoul is another lesser-known white wine with a small production coming out of Washington. It's wonderful springtime wine. Several of the same producers that are adventurous enough to play with gruner are also making a picpoul — Syncline Cellars, Gramercy Cellars and Cairdeas Winery from Lake Chelan.
This variety grows primarily in the Rhone Valley and Languedoc region in France. In the New World, it is grown in Washington, Southern Arizona, Sonoma and Texas. Picpoul grows well in cooler pockets of Washington, like the Columbia Gorge and along the Columbia River, as well as in Yakima.
Like gruner veltliner, picpoul has amazing acidity and flavors of green apples, citrus blossom and lemon. It pairs great with shellfish and fried foods. Try it with Puget Sound raw oysters, sushi and fried calamari.
Another great, locally made wine that's not well-known is chenin blanc. This wine was popular in the '80s but is making a comeback. It can be lean or rich, sweet or dry. Some of the best from Washington are lean and dry and go with lots of different foods that taste great all year long, but especially in the spring. Eleven Winery on Bainbridge Island produces an amazingly food-friendly chenin blanc with grapes sourced from the Yakima Valley.
Try a little adventure in your glass with one of these wines.