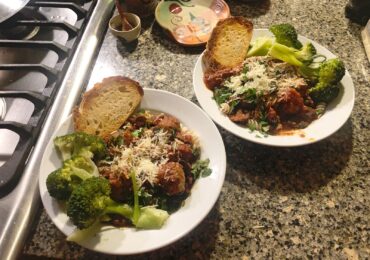 There always comes that day sometime between the holidays or shortly after when cooking another meal seems to be just too much. We are tired after a day out on a fresh air hike or putting away all the holiday decor, and the thought of planning and preparing dinner is the last thing we want to do. But there are hungry mouths to feed and the pantry and refrigerator are filled with possibilities, so let's see what there is available for a quick, satisfying supper.
Puttanesca has its origins in Naples, where it is said the ladies of the evening made it to lure their male clients with the enticing fragrance of this luscious simmering sauce. There are no strict recipes for puttanesca but it's always salty and spicy, employing the flavors of anchovies, red pepper, capers and olives.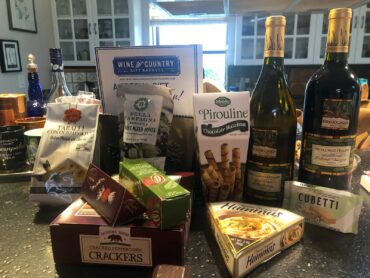 The Naples "ladies" made it with whatever was at hand, using readily available ingredients. I have enjoyed it as a sauce ever since discovering it in Europe many years ago — it seemed the perfect solution for a blustery, wet winter evening.
The refrigerator revealed a half jar of pasta sauce, black kalamata olives, capers, a small basket of mushrooms needing to be used, and some already grated parmesan cheese. The pantry stored a bag of rotini pasta and a can of anchovies, and the freezer at our house always has a bag of frozen meatballs at the ready.
Any style of pasta you have is fine to use, just measure portions according to the package instructions.
Cooking without a recipe, more by intuition, is a valuable skill everyone can enjoy.
For this "nonrecipe" puttanesca, start by assembling all ingredients because the process will move quickly.
Begin by putting a pot of water on to boil. Do not salt, as the sauce is salty enough.
Slice the mushrooms and sauté in a bit of olive oil. Add garlic if your jarred sauce needs it.
Defrost the meatballs in the microwave (or set them out on the counter for a half hour or so before you are ready to begin cooking).
Chop the anchovies — about 2 per 1/2 cup of sauce — and add to the mushrooms.
Sprinkle with a little crushed red pepper flakes to your taste; omit if you don't enjoy spice.
Add sauce to the mushrooms, rinsing the jar with a bit of red wine or stock or water.
Add a couple tablespoons of capers and about 1/4 cup kalamata olives cut in half.
When the water begins to boil, add whatever pasta you are using, about 2 ounces dry weight per person. Cook 7-9 minutes until al dente and drain.
Add meatballs to sauce, cover and simmer over low heat while the pasta is cooking.
Dish pasta into warm bowls, scoop meatballs onto pasta and spoon sauce overall. About 1/2 cup sauce is the desired amount.
Sprinkle with grated parmesan cheese and chopped Italian parsley if you have it.
Serve with a crunchy piece of garlic toast and maybe a steamed vegetable on the side.
Buon Appetito!