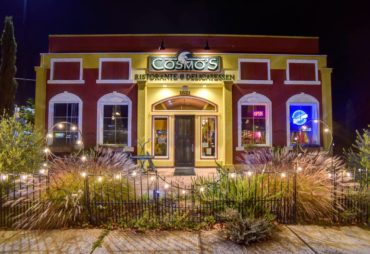 The stand-alone, Italianate-style building, painted in the soft-yellow and orange tones of the Umbrian countryside, beckons passersby to explore Cosmo's Ristorante and Delicatessen. Cosmo's has been serving high-quality, home-cooked Italian food at this Port Orchard spot since it was built in 2005.
The ample parking lot is located behind the building, which allows guests to enter the ristorante through the deli section, spiking the appetite with the sights and smells of a true Italian kitchen.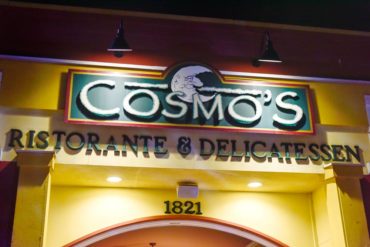 Best friends and business partners Shelly Lewis and Christina Balazs laugh as they reminisce over the history of their business, which began 18 years ago.
"My sister was getting married, and I was looking for good-quality Italian deli meats and cheeses and realized there was just nothing available locally," Lewis recalled.
The two had often made treks to DeLaurenti Food & Wine at Pike Place Market for the Italian-style staples they desired on their own tables at home. Lewis convinced Balazs they should open a little deli and offer those types of palate-pleasing delectables to their local community.
A small commercial space was available next to Starbucks, and Lewis reasoned that if people would pay $4-$6 for a cup of coffee, they also would be willing to pay a premium price for high-quality deli items. In 2000, the pair signed a lease and set about preparing to open their doors for business.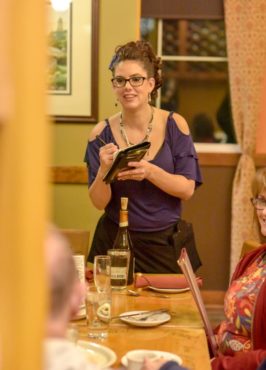 "Shelly was a marketing genius," Balazs said. "She covered the windows of the storefront with brown paper on which she had written Coming Soon! Deli meats, cheeses, wine, pasta, sun-dried tomatoes, olives, etc. etc. etc. It really did the trick because when we opened our doors, we already had a following."
From the beginning, the goal of Lewis and Balazs was to offer their customers the kind of taste experiences the two knew and understood from their family backgrounds. Lewis was raised in a restaurant at the apron strings of her Sicilian aunt. Balazs is a hundred percent Italian and said that "in an Italian family, everything is all about food, always."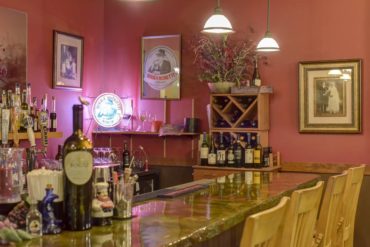 Their intent was to run a sandwich counter and offer deli items and packaged goods their customers could take home and prepare in their own kitchens. Before long, they saw their job as educators, sharing recipes and offering ready-made meals to be taken home, reheated and enjoyed. Although neither of the partners is formally trained in the culinary arts, Lewis' restaurant background and Balazs' natural palate for wines and pairing have successfully carried them along through the growth of their business.
Lewis' eyes twinkle when she recounts the story of their first opening day in the little deli.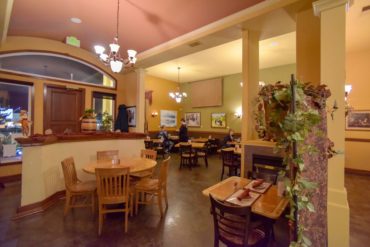 "We decided we would offer made-to-order sandwiches and minestrone soup. It was Christina's job to make the soup, and when opening time came, she was still chopping and sautéing," she said. "I asked her what was taking so long, and she said, 'Well, I don't know — I've never made it before.'" Balazs added that she just always thought "you chop a bunch of stuff and put it in a pot and cook it."
Space was tight in the deli, with sometimes as many as four people dancing around each other behind the counter making sandwiches, slicing meats and cheeses and serving coffee. Due to customer request, the pair started offering wine-pairing dinners and were forced to move all of their counters and display shelves out into the carport space next to the deli in order to accommodate dining tables inside.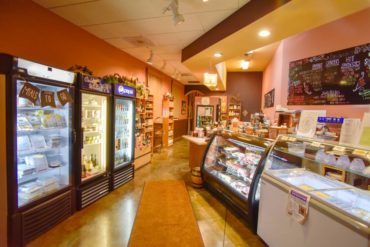 They laugh when remembering the insane pace of those days, when they tried to figure out how best to serve their customers in the future. "We totally outgrew the space," Lewis said. "So there was nothing to do but find a larger one."
A dilapidated, old house sat on the site of the existing restaurant, so the partners acquired it and hired BJC Group to design and build the restaurant space they needed. The new restaurant opened on Dec. 15, 2005.
"In the beginning, we thought we had to be all things to all people," Lewis said. "We opened at 7 a.m. because we had an espresso bar and stayed open until 11 p.m. because we had a bar bar."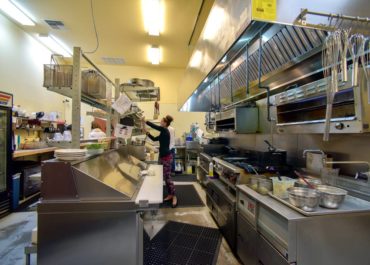 Along with the ups and downs of the economy and the complexities of managing family lives and the need for a large staff, eventually Lewis and Balazs recognized their model was unsustainable, and they would need to make some changes to carry the success of their business into the future.
The mission of Cosmo's has always been to feed and nourish people. To introduce and educate their audience to the nuances of family-style Italian cooking; to feel satisfaction in the praise of satisfied customers. Focusing on their mission and goals, the partners weathered the challenges they faced by concentrating on what was important. They shortened their hours, requiring fewer staff for their daily operations; listened to customer comments regarding the menu; paid attention to the quality of their recipes and introduced a few special attractions.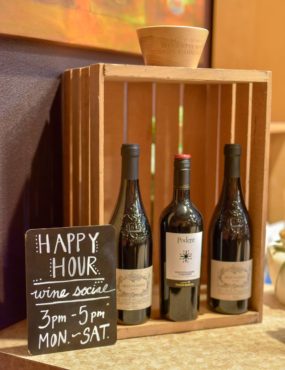 The emphasis in their work was to continue to give their customers a culinary experience in a relaxed, comfortable atmosphere.
While Lewis runs the kitchen and supervises the cooks, Balazs works mostly in the front of the house. Balazs has developed a trustworthy palate for choosing and pairing wines to the dishes offered by the restaurant. The wine list is heavy on the Italian side but many other food-worthy wines are on the list as well.
Happy Hour takes place Monday through Saturday from 3 to 5 p.m. It offers a special, "noshable" menu and offers a wine flight of three wines not normally on the list but designed to pair well with the Happy Hour menu.
The restaurant opens seven days a week at 11 a.m. except Sunday, when it opens at 10 a.m. for the special brunch menu. Tuesday evenings feature a small-plate menu for those who would like to sample a variety of specialties. "Cheap Date Thursday" offers a 25 percent discount off any wine in the house with the purchase of two entrees. Special events, group meetings and holiday parties are also accommodated, and catering is available through the deli.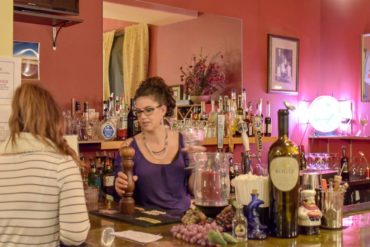 The menu changes a couple of times a year to allow the kitchen to focus on more seasonally available foods and dishes suitable for the season — lighter fare in spring and summer and heavier selections in the fall and winter.
Cosmo's Ristorante and Delicatessen has received many reviews and accolades over the years but the owners aren't as interested in awards as they are in individual customer satisfaction. They don't advertise other than on their Facebook page, simply depending on word-of-mouth recommendations. Walk-in seating is available most evenings, although reservations are recommended for Friday evenings and for large groups any time.
While the goal of the restaurant is to feed their patrons well-prepared, delicious Italian food, the heart of the business is in the lifetime friendship of the owners. Lewis summed it up by saying, "If tomorrow a situation developed that we had to choose between the friendship or the restaurant, the restaurant would have to go." Balazs nodded in total agreement.