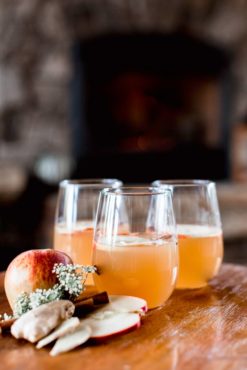 There are many reasons why people choose a nonalcoholic beverage at a restaurant, bar or party. Marnie Clark thinks it is a shame that the choice of nonalcoholic cocktails is limited to Shirley Temples; "virgin" daiquiris, margaritas and mojitos; iced tea and soft drinks. So, after searching unsuccessfully for special, nonalcoholic cocktails or celebratory beverages for more than 15 years, instead of continuing to complain about it, Clark has decided to fix the problem.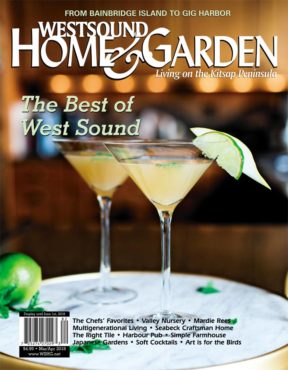 Marnie Rae, as her website is called, is dedicated to offering interesting, tasty "soft" cocktails for all occasions. The website offers downloadable recipes and interviews with bartenders, restaurateurs and hosts and hostesses who cater to people who want their beverages clean, green and alcohol free.
Rather than inventing recipes on her own, Clark sees herself more as a curator. She gathers recipes from others and then tests, tastes and tweaks them before posting them on her website.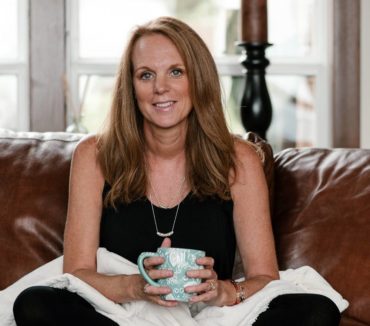 Clark's curiosity and search for satisfying alcohol-free drinks began about 15 years ago, when she made the decision to no longer drink alcohol. Dining in good restaurants and attending myriad social events, she has over the years asked for nonalcohol cocktails. The choices have always been limited to soft drinks such as cola, sweet juicy drinks and bar mixes.
After visiting a five-star restaurant that she felt sure would have a special offering without alcohol but had none listed on the menu, she realized that if someone was going to change the culture, it might have to be her.
"I had an experience when a friend had a whole nonalcohol bar set up, just for me," Clark says. "And I remember how very special and well cared for I felt, that my friend was so considerate of me."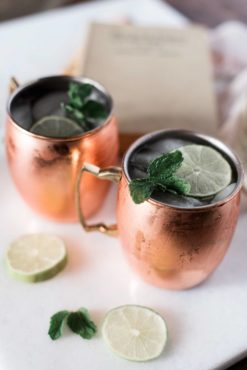 Clark thinks the hospitality industry is missing out in not offering interesting cocktail choices for the guests who prefer not to drink alcohol.
"It isn't just recovering alcoholics who don't drink," she says.
Besides being a designated driver, reasons for not imbibing may include pregnancy, allergies and religious preferences. Her website offers another reason: "Rumor has it that the millennials are choosing not to drink more often than not. They are focused on connection, authenticity and mindfulness — all of which don't mix well with alcohol." If restaurant and watering-hole bartenders would extend their repertoire to include nonalcoholic choices, their guests would feel much better cared for, she believes.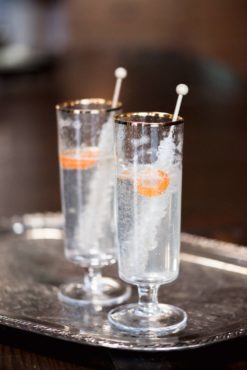 The beverage industry is expanding to accommodate the tastes of the modern consumer by bringing new products to the market. Herbal bitters, drinking vinegars, organic soft drinks with natural sugar and flavors can all be incorporated into soft cocktails. Natural ingredients with flavors that mimic the spiciness or burn and astringency of traditional cocktails provide a wide array of possibilities for the drink mixologist. Clark is hunting for recipes that offer satisfying, special tastes for the most discerning palate.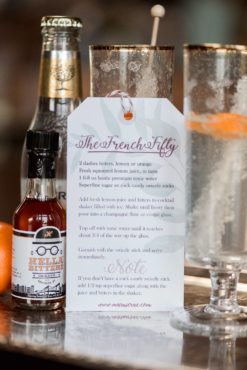 As Clark develops her website and her outreach to help educate her readers, she also takes a personal, physical approach to change the culture. Her classy business cards identify her on the front side, but a drink recipe is printed on the reverse. When she goes to dinner, she hands the server a business card and sweetly asks her server to request for the bartender to mix the drink printed on the back of the card. Her hope is that one bartender at a time, one drink at a time, perhaps these drinks will find their way onto menus. As these drink recipes call for ingredients the bartender already has on hand, she is sure the request could be accommodated.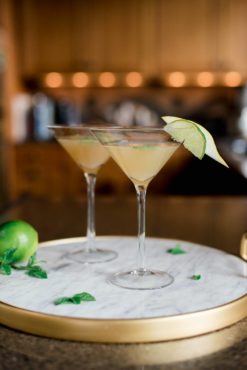 Clark's intent is to form collaborations with producers of high-quality ingredients that may be used in soft cocktails. Ingredients such as ginger beer, dry sodas and herbal bitters can be combined to develop exciting new taste combinations.
For the time being, Clark is looking for followers of her website and people who would like to receive her email newsletter. Recipes on the website are free and downloadable. Eventually, she hopes to develop a product line incorporating her recipes and perhaps a recipe book, folios of recipes or gift cards. In the long term, Marnie Rae may become the producer of a whole line of organic drink mixers, maybe even glasses and serveware.
"For years, I experienced a problem, and instead of continuing to whine about it, I just decided to fix it," Clark says.
---
Virgin Paloma
Ingredients:
1.5 ounces lime juice
1 ounce grapefruit juice
1 ounce agave syrup
Pinch of sea salt
Instructions:
Combine ingredients in a cocktail shaker with ice. Strain and pour over ice in a Collins glass. Top with club soda or sparkling water and enjoy!
---
Mimic Mule
Ingredients:
1 bottle ginger beer
Small squeeze of lime
3 mint leaves
1 tbsp simple syrup
Instructions:
Muddle lime juice (to taste) with 2 mint leaves and simple syrup. Shake and strain into glass. Top with ginger beer. Garnish with a mint sprig and enjoy.
---
The Ginger Snap
Ingredients:
1 part chilled apple cider
1 part chilled ginger ale
1 cinnamon stick
Apple slice for garnish
Instructions:
Pour cider in a small tumbler half way up the glass. Top with ginger ale. Garnish with cinnamon stick and sliced apple.
---
The French Fifty
Ingredients:
2 dashes bitters, lemon or orange
Fresh squeezed lemon juice, to taste
1 6-8oz bottle premium tonic water
Superfine sugar or rock candy swizzle sticks
Instructions:
Add fresh lemon juice and bitters to cocktail shaker filled with ice. Shake until frosty then pour into a champagne flute or coupe glass. Top off with tonic water until it reaches about 3/4 of the way up the glass. Garnish with the swizzle stick and serve immediately.
Note: If you don't have a rock candy swizzle stick, add 1/2tsp superfine sugar along with the juice and bitters in the shaker.
---