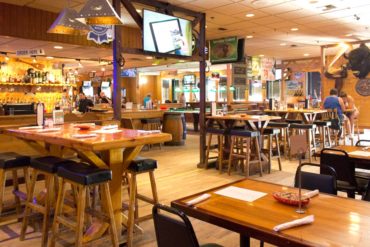 An affordable steakhouse with a relaxed atmosphere that welcomes families in a casual dining experience is a unique find in a restaurant. Andy Graham, the brains and energy behind McCloud's "The No. 1 Steakhouse in Kitsap" tagline, has managed to create just that magical combination.
Graham, a University of Washington business major who also has a background in commercial real estate, restaurant ownership and retail marketing, saw an opportunity to fill a void in the local dining scene. Prior to 2012, the establishment had been a cowboy-style bar, a little on the rough side. The building was for sale, the economy was in a slump due to three naval ships out of port, and Graham seized the chance to open the restaurant he knew his community needed.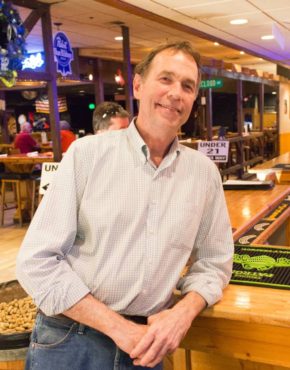 Welcoming families and providing a weekly schedule of revolving activities, McCloud's Grill House offers a little something for everyone. The emphasis is first on food, with the bar as a secondary offering, and every day or evening there are activities for the enjoyment of customers.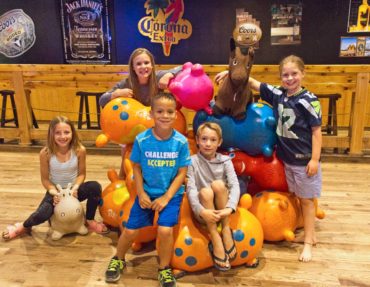 Sunday is Family Day, with "Big Prize Family Bingo" offering dinner specials and bingo prizes for all ages. There is "Karaoke Sunday" through Tuesday after 9 p.m. and free line dance lessons Friday and Saturday at 7:30 p.m. during the "All Country" evenings.
Thursdays feature "Ladies Night" from 9 p.m. until closing, with $5 drink specials and a DJ who lets the girls run the show. "Jazz Night Tuesdays" feature blues, jazz and rockabilly bands and combos from 6 to 9 p.m. There is no cover charge for those who order dinner. Happy hour occurs daily from 2 until 5 p.m., with half-price appetizers and drink specials.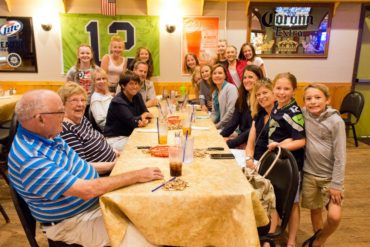 McCloud's can seat 200 for special parties and events and is equipped with drop-down screens, a sound system and digital projector to accommodate meetings and conferences. The large dance floor offers play space for the kiddos during family dining hours, and resident bouncy toys are a favorite pastime with the little guys. Children's birthday parties may also be arranged.
The main attraction that brings customers through the doors, however, is the food. Graham learned the value of home-cooked food at his mother's side. "She was a wonderful cook who never measured anything," he said as he smiled, remembering her fruit cobbler.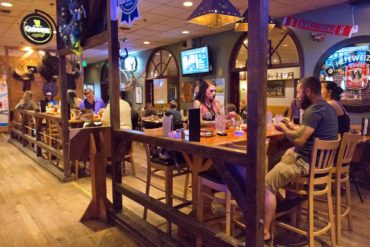 High-quality, well-prepared meat is the specialty of the house, and sides are reminiscent of "the good old days." Macaroni and cheese, buttery sweet corn and sautéed green beans with bacon and onion are just a few of the mouthwatering options.
Army veteran and culinary-school-trained chef Curtis VanOrsby manages the kitchen, keeping the menu relevant to the demands of the clientele. In addition to his academic culinary training, VanOrsby has a wealth of experience garnered in the U.S. Army and while working under a chef trained at the Culinary Institute of America. He has won awards for his crab cakes and clam chowder.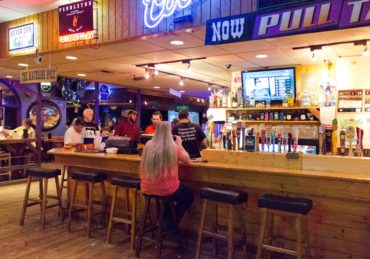 All food is prepared fresh, from scratch, in house by the kitchen staff of about eight people. Cornfed Choice beef from the Midwest features heavily on the menu. Applewood- and alderwood-smoked ribs, pulled pork and brisket are also favorites. Prime rib is served every day, along with award-winning burgers made from beef brisket and chuck, custom ground for McCloud's by Minder Meats.
A meat lovers' dream, the McCloud's menu has two sizes for nearly every entrée, with additional ounces available for a small upcharge. Plenty of other menu choices are available to please every palate, including vegetarian and gluten-free options. Catering offsite is also available.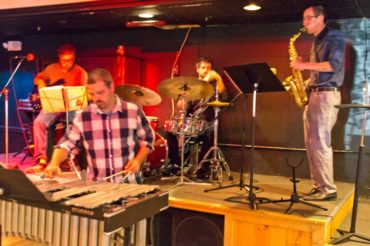 With a vast background in business and restaurant ventures, Graham has realized his dream of providing a place that serves his community in myriad ways. He believes success in business depends on staying relevant to your audience, reinventing and evolving as time, the economy and the community changes.
Graham also believes in giving back to the community that supports him and his restaurant. He provides a meeting place for the Wednesday morning Rotary meeting in addition to financial support for other groups such as the Tractor Club, YMCA swim team, etc. Customer reviews on websites such as Yelp and TripAdvisor attest to the kindness and generosity of this affable business owner and manager of McCloud's Grill House.