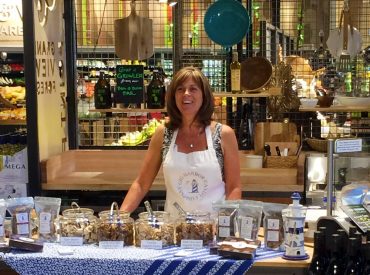 Phil Michelson had gifted his elderly father some Gig Harbor Candy Company English toffee. His father had never asked for anything in his life until, in failing health, he asked for some more of the luscious, chocolate-covered toffee. There was just one catch: The candy was only manufactured during the holidays by then owner Joe Bowman and his family, but this was February!
Michelson pleaded with his friend Joe to make a batch just for his father. Michelson was willing to buy the whole batch, regardless of size, but Bowman would not relent. Finally Bowman offered a solution. "Buy the company and make it yourself," he told Michelson — and that is precisely what Michelson and his soon-to-be wife, Patti Blevins, did.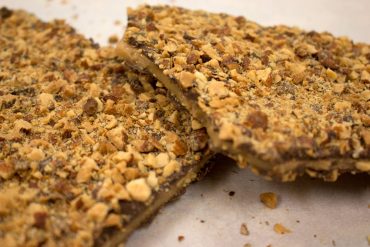 Blevins had been making a daily trek to a job north of Seattle and the commute was beginning to wear on her. Staying at home in Gig Harbor and only driving a few minutes to their leased commercial kitchen sounded like a great idea. And so the story begins.
The Gig Harbor Candy Company has been known around the community for several years. Joe and Lori Bowman opened a small storefront in the 1990s after purchasing the recipe and the secret behind the mouthwateringly soft-coated toffee from a candy maker in the Midwest. When maintaining the storefront and manufacturing the candy became too labor-intensive for them to continue, they scaled back and only made candy in the fall. They found local outlets such as winter crafts festivals and a few retailers through which to purvey their products, along with maintaining a small mail-order business.
In March 2014, the Gig Harbor Candy Company name and three recipes were wholly owned by the Michelsons. Milk Chocolate English Toffee, Tiger Butter and Peppermint Bark were the three flagship recipes from which they launched their way slowly into the candy business.
Phil Michelson was tending his father, who was close to death and in hospice care not long after the couple began making toffee. Michelson carefully chopped the toffee into tiny pieces that his father could easily dissolve in his mouth and enjoy. A couple of days before passing, the elder Michelson opened his eyes and complained, "They sure are making that candy in awfully small pieces!"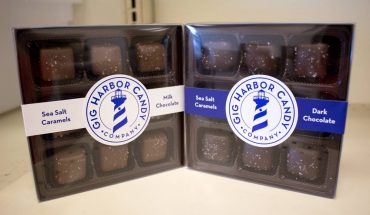 Once production began in earnest, Patti Michelson started marketing their candies at local farmers markets and art fairs. As she always offers samples, passersby soon turned into loyal customers. Some of those customers owned other businesses and arranged to carry the brand in their own stores.
Patti says the best part about selling directly is seeing the smiles when people get the candy into their mouths. She says, "Candy just always makes people happy."
In the beginning, the couple tested the market in Gig Harbor, then branched out to the Proctor and Puyallup farmers markets. Winterfest arts and crafts fair at Peninsula High School features a large food court and has proven to be another viable venue.
The Michelsons have developed several new recipes, adding to the original selections. They now manufacture dark-chocolate-covered English toffee, vanilla-covered toffee, dark chocolate espresso bark milk chocolate caramels and dark chocolate salted caramels.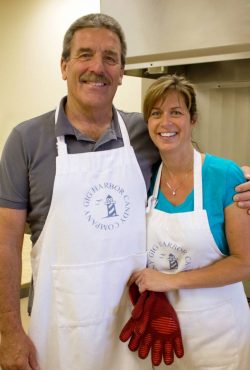 Making candy in small batches by traditional methods is a lengthy, labor-intensive process requiring long periods of standing over a hot stove or boiling vat. A typical week begins on Monday with making toffees. Tuesday and Wednesday are dedicated to Tiger Butter and barks, Thursday is reserved for coating toffees and caramels, and Friday everything gets packaged.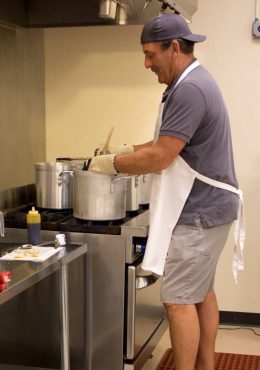 Only pure, high-quality ingredients are used in the candies, with no chemical additives. The recipes are much the same as those used in the home kitchen, resulting in a delicious, shelf-stable product. There is nothing that will spoil in the product, so no reason to use preservatives. There also are no artificial colorings or flavorings added.
Growing a company, even one that seems to grow itself, has its own set of problems. Until recently, the Michelsons shared a commercial kitchen but were limited in the space and time available to them. Unable to find a large enough space to accommodate a five-day-per-week operation with a variety of processes in Gig Harbor, they located one not far from the Tacoma Narrows Bridge in University Place. As is frequently the case in setting up a business where food products will be manufactured, it has taken months to wade through the process.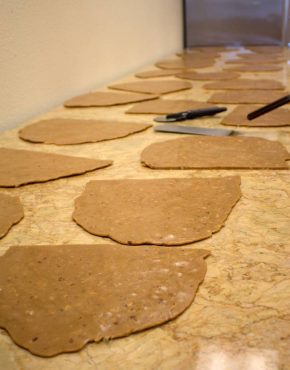 Patti is grateful for her previous career experience in permitting and code requirements because she understands the processes involved. As the new kitchen has taken shape and all of the permits are being signed off, she is eager to step into the next level of production. Moving into the new kitchen will also afford the couple space and opportunity to hire a few experienced confectioners, allowing the owners more time for marketing and merchandising.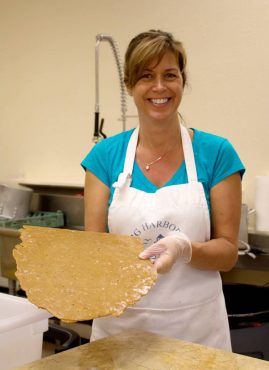 Gig Harbor Candy Company is now sporting a slightly upgraded logo and fresh packaging. The Michelsons consulted with Al Abbott of Carrot Stick Marketing, a Gig Harbor advertising and graphic design agency. Keeping the basic maritime colors of blue and white and the recognizable Gig Harbor Lighthouse, the new design is just "cleaner and more contemporary," Patti explains.
Many small boutiques in the Gig Harbor area feature the Gig Harbor Candy products, and now several large local grocery stores are selling them also. As the commercial accounts put more demands on inventory, the Michelsons will cut back on the direct sales at the farmers markets, except in Gig Harbor. Patti will also occasionally give out samples at Main & Vine or the local Safeway or Albertsons.
When the Michelsons took ownership of the Gig Harbor Candy Company, there was a strong mail-order component associated with it. Mail order is still available through the website, and the product can be shipped all over the country. The website also lists each physical storefront where the candy can be purchased.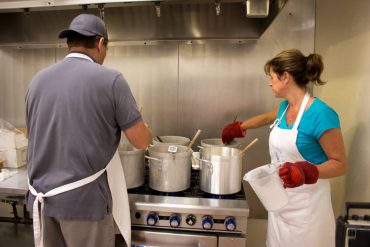 "We love Gig Harbor and this is our home. We always want to be known as a locally based company," Patti says. They intend to continue their presence at the Gig Harbor farmers markets and local fairs and festivals whenever possible.
When asked about growing into ever-expanding markets, Patti says her main concern is never committing to what she is unable to deliver. "It is important to grow slowly, making sure the supply can always meet the demand," she says. "I never want to over-promise."
Phil Michelson adds, "The company will grow any place this girl wants to take it. She sees a challenge, sets a goal and has fun meeting it."
When asked about his role in the company, he laughs and quotes from "Willy Wonka and the Chocolate Factory": "The candy man can!"