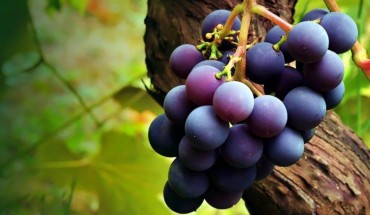 When I decided to write about the Italian influence on Washington wine, I looked at it as just another story about wine. My wife, Kathy, and I traveled to Eastern Washington to meet with and interview the descendants of those early Italian pioneers. We visited the men and a number of the sites they told us about, especially in the Walla Walla area.
As we sat with these men and recorded their thoughts and their memories, we saw the great pride in their eyes for their ancestors' accomplishments, and their stories took on a special flavor. I had only to ask the first question, "What can you tell me about your Italian ancestors and their influence and involvement in the local wine industry?" to open the floodgates of their memory.
I could sense their immense pleasure at being able to finally tell the story. I sat back and listened to some of the most fascinating stories of the history of winemaking in Washington state. My fondest wish is that readers can get a sense of that pleasure and pride.
The Orselli Influence
The Italian influence on Washington wine began with Frank Orselli, born in Lucca, Italy, in 1833. He came to Washington Territory in 1853, the year it was formed, and to Walla Walla in 1857. A member of Company T, Fourth Infantry, and a veteran of the Indian Wars in Oregon, he was discharged with a service connected disability.
Orselli was an industrious young man, and by 1865 he owned 180 acres of land in the original town plat, and had purchased the California Bakery. In addition to baked goods, he sold supplies, groceries, liquor, wines, cigars, tobacco, fruits and vegetables.
It seems probable he grew his own fruits, vegetables and wine grapes. At the same time, there was a gold rush in Orofino, Idaho, and Orselli sold his produce to the miners. (In Italian, Orfino means "fine gold.")
Orselli was there when the town and county were being formed. He owned considerable land and was an orchardist, fruit drier, vineyardist, winemaker, gardener, fireman, soldier and pioneer businessman. He died in 1894, leaving a son, two daughters and his third wife, none of whom stayed in the Walla Walla Valley.
In the meantime, Italian immigrants who would form the foundation of the Italian farming community in the Walla Walla Valley began to arrive starting in 1876. They were called "gardeners" by the locals, probably because they started with small gardens for raising their own food and selling to the townspeople. They slowly acquired property, building their gardens into substantial farms and vineyards.
They immigrated because they heard of the rich, fertile soil that would allow them to continue the Italian family tradition of growing their own crops and grapes, and making wine for daily consumption with the food they produced. At the same time, the Italian economy was failing and they no longer trusted the king and the government of Italy. America would allow them to be free and prosper, which they did.
The Saturno Family
A number of the families are now into the fifth generation in the Walla Walla Valley. One of the fifth generation families is that of Doug Saturno. His great grandfather, Pasquale Saturno, was said to be the next Italian immigrant to arrive in Walla Walla after Orselli.
He was born on the island of Ischia, off Naples, in 1850, and landed in New York in 1875. He made his way to Texas, then California, and finally arrived in the Walla Walla area, settling there in January 1876.
Saturno was the first commercial truck gardener (farmer) in the Walla Walla Valley and the first of a group of Italians who would send for family and friends from the old country to help with the farming and begin to form the pioneer Italian community in the Valley. This young man worked hard planting, weeding, harvesting and selling his produce at Fort Walla Walla and to the townspeople.
He shortly came to own close to 200 acres, with 46 acres planted to farmland. Besides a vast array of crops, Saturno grew and made wine from grapes on more than 2 acres. That vineyard was active until it froze out in 1955.
"It wasn't actively maintained but it was there," great-grandson Doug Saturno said. "I remember as a small child, my dad pulling out the old grapevines with a tractor because the freeze had killed them all. Nothing remained of the vineyard."
In addition to grapes that he grew, Pasquale Saturno had zinfandel grapes sent from California. He had a big press and vat as well as rack after rack of barrels. He sold wines to the soldiers at Fort Walla Walla, which adjoined his property. He was able to trade his wine for cash and trade goods that the family needed.
"That equipment was still used during the Depression years when my grandfather and his buddies made wine," Saturno said.
The family gave the press and vat to the Italian Heritage Society, along with the original Saturno-Breen homestead, which can now be seen at the Fort Walla Walla Museum.
Pioneer Families
Frank Villa came from Genoa in 1878 and Guiseppe (Joe) Tachi from Lonate Pozzolo near Milan in 1880. Tachi sponsored two 11-year-old nephews, Tony Locati and John Arbini, and brought them to Walla Walla. These and a few others, about 20 pioneer families in all, were destined to be the influential leaders of the Italian community, which grew rapidly from 1895 through 1914. Italian immigration was interrupted for a while by the onset of World War I.
These men brought with them the Italian tradition of family, growing their own food and making wine. Some of the wine was sold to the soldiers stationed in the area as well as through Orselli's California Bakery.
As their farm acreage grew, the pioneer Italians gradually became fairly wealthy, selling the produce to the rest of the Walla Walla Valley inhabitants. And the tradition of winemaking carried on.
Figgins and Pesciallo
There is one other Italian of note who influenced today's winemakers like Leonetti Cellars' Gary Figgins and Woodward Canyon's Rick Small, and that is Bert Pesciallo. He said that his dad came here in 1900 from Genoa, Italy.
Pesciallo's Blue Mountain Winery in Milton Freewater, Ore., was the 14th bonded winery in the state and the first commercial winery in the Walla Walla area. When he was in his 90s, he was said to be the oldest living winemaker in the Walla Walla Valley.
The Blue Mountain Winery started making and selling wine around 1950, ending shortly after the bad freeze in 1956.
Pesciallo helped Rick Small at Woodward Canyon and Gary Figgins at Leonetti Cellars get started. He said that both Small and Figgins have forgotten more than he ever knew about winemaking because they pursued the wine business and he didn't.
"Rick Small bought some of my equipment. He asked me if he could buy some of the equipment that I had purchased from France," he said. "So I agreed to sell it to him if I decided to quit. Back then the winery business was very uncertain; now we know it has a good future."
Look for Part 2 in the next edition of WestSound Magazine.