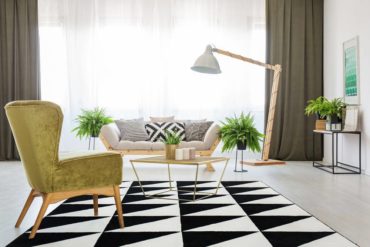 Design experts typically say that trends should be considered sparingly so you don't have to overhaul your decor every year. But watching the trends is great when you want to add personal touches and refresh your home now and then.
According to a survey of more than 600 designers around the country, millennial pink is among the things you should expect to see less, while the popularity of velvet is growing. Read on to see the other trends revealed by the survey for 2018. And if you like to keep up, be sure to read our own take on trends — the local West Sound design experts tell us what's hot, especially in our neck of the woods.
Online marketplace for rare and desirable objects 1stdibs commissioned the study looking at home-design changes that professionals are watching this year. "Among the most surprising findings was the turn away from minimalist styles and washed-out, mostly white interiors, which had been among the most popular looks," 1stdibs said.
Here are the rest of the findings, as reported by 1stdibs:
Biggest Style Trends of 2018
When the designers were asked about trends in color, materials and finishes, purchasing patterns (pre-owned versus new), furniture styles, patterns and motifs from the past year, these themes emerged:
A return to color — 26 percent of designers indicated that more color, warmer tones and brighter shades are on tap for 2018, as gray begins to show its age and fade along with 2017. Jewel tones top the list, with designers predicting shades of teal, eggplant and emerald green as prime choices for 2018.
Contemporary projects dominate — designers preferred contemporary projects for the new year (65 percent), with vintage coming in second (35 percent). Modern dominated four of the top five styles designers report planning to use in 2018. Art deco was also a popular choice, coming at the fifth spot.
Velvet and stone on the rise — brushed metals (for example, bronze and copper) appear to be waning in popularity this year, while velvet (12 percent) and stone (11 percent) will rise.
Geometric patterns and florals — geometric patterns (mentioned by 24 percent) and nature motifs, such as florals (32 percent) are expected to remain strong in 2018.
Boutique furniture artisans favored — although many were mentioned, no one furniture designer dominated. Interior designers seek individuality in pieces they source, with 46 percent reporting that they will buy more from artisans craftsmen in 2018.
"This year we anticipate clients taking more chances by focusing on composition," said Charles Fletcher, principal of De Choix. Design. "Exploring unexpected connections between furniture and other design elements will give your space stunning results."
2017 Trends That Will Be Out
Looking back, interior designers identified once-dominant trends that are on the way out:
Complexity v. minimalism — While modern design maintains popularity, designers report expecting to see more complexity in both color and details come into vogue versus the minimalist style.
Millennial pink — The once-loved color dropped in popularity, with only 14 percent of designers planning to integrate it into their color schemes this year, compared to 23 percent in 2017.
Metal finishes — brass, nickel and other metals, such as chrome, were materials most designers reported they expect to see fall out of favor.
One other interesting tidbit: According to 1stdibs, most designers said that if asked to advise a client about investing in one thing, it would be a quality sofa, followed by a dining table and art. Mirrors, sideboards and sculptures were mentioned least.