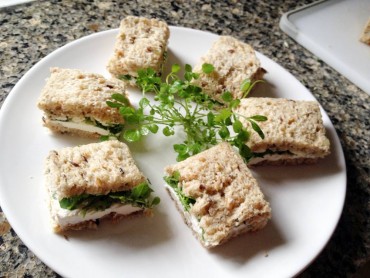 This is the time of year when everything starts turning the most magnificent color of green, and humans begin to sense it is time for spring cleaning. Rebirth, renewal, cleansing of home, body and spirit is the focus.
Perhaps Mother Nature leads us by providing the ingredients necessary for cleaning out the winter sludge. Spring greens, traditionally used for detoxifying the blood and digestive systems, are abundantly popping up in grocery stores, garden beds and along roadsides.
For eons, foragers have understood the cleansing value of wild plants such as dandelion, rocket arugula, shotweed, purslane, chickweed and common sorrel. Most people do not have the time, inclination or knowledge for such energy-consuming activities as foraging, but grocery shopping is on everyone's list of chores to keep body and soul together.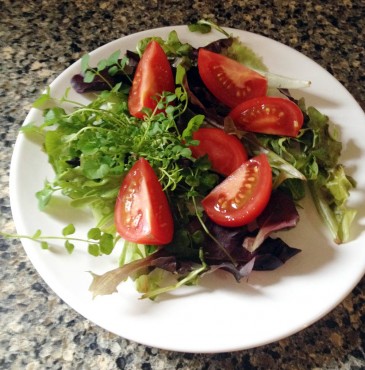 There are domesticated varieties or descendants of the wild greens mentioned above, readily available and usually at nominal prices in the marketplace this time of year.
Salads are the easiest way to prepare large quantities of healthful greens, but for the inventive cook, these luscious, underappreciated ingredients can become the centerpiece of the spring menu in main dishes as well as tasty accompaniments.
Dandelion greens are springing up in yards but also are available in markets now. All parts of the dandelion are edible, high in iron and vitamins A and C. Searching the annals of vintage cookbooks and natural food sites on the internet revealed that tiny, young greens can be chopped and put directly into salads as they are. More mature dandelion greens should be par boiled about 10 minutes, drained well and prepared in a variety of ways. A recipe for sauteeing with bacon follows.
Shotweed, or cardamine hirsute, is a member of the mustard family. It is also known as little western bittercress, snapweed or bittercress. The bane of most Northwest gardeners, it sprouts freely during the growing season, and if left until the seed pods form, sprays thousands of tiny seeds around itself if disturbed.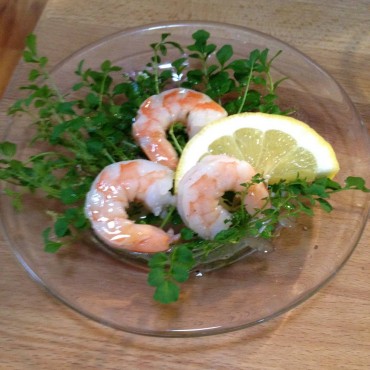 Garden wisdom shows it is best eradicated by pulling before it blooms or applying a thick layer of mulch in early spring before it has a chance to sprout. Shotweed serves also as a free and readily available salad source! Contrary to some of the plant's common names, it is not bitter. It tastes similar to a succulent and slightly peppery watercress.
It is delicious with butter or mayonnaise in little tea sandwiches, and blends well with any mixture of salad greens with a lemony vinaigrette dressing. Perhaps it could be substituted for expensive watercress in watercress soup? Or as a salad base on a plate for shrimp or egg salad?
Employees in the produce departments of local groceries are knowledgeable about the use of unfamiliar or exotic greens. Spring is the best time of the year to explore this family of tasty and nutritious family of foods, while quantities and varieties are high and prices are low.
If harvesting wild greens from the walking path or backyard garden, it is important to be sure they have not been sprayed by pesticides or contaminated by pets.
---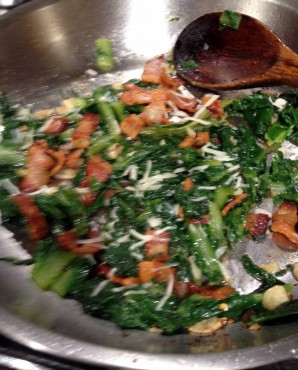 Sautéed Dandelion Greens with Bacon
(Serves 2) • Recipe by Barb Bourscheidt
Ingredients:
1 large bunch (about 1 pound) freshly gathered or purchased dandelion greens, coarse stem ends removed
4 slices bacon
2-4 cloves garlic
Pinch of crushed red chili pepper flakes
Sea salt to taste
1 tbsp fresh squeezed lemon juice
Zest of 1/2 lemon
2 tbsp coarsely grated parmesan cheese
Directions:
Bring 2 quarts of water to boil in a large pot.
Submerge greens and cook, simmering for about 8-10 minutes to remove bitterness. Drain in colander, pressing out most of the water. Chop into 2-inch pieces.
Meanwhile, fry bacon over medium heat until crisp. Remove and drain on a paper towel. Chop bacon into 1/2-inch slices crosswise. Discard all but about 2 tablespoons of bacon fat.
Coarsely chop garlic and add to hot fat in skillet.
Stir for about 1 minute to release fragrance, add red pepper flakes and chopped greens. Stir lightly to separate and coat greens with bacon fat, and cook about 2 minutes until greens are heated through.
Drizzle with lemon juice, add lemon zest and bacon pieces. toss lightly, adjust seasonings and sprinkle with Parmesan.
Enjoy!