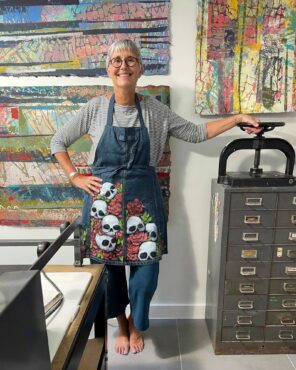 The Gig Harbor Open Studio Tour (GHOST) will be celebrating more than 25 years of bringing artists and those who appreciate art together during a weekend celebration on Sept. 16, 17 and 18. This year's tour features 23 local artists showing their work in 14 studios open to the public from 10 a.m. to 5 p.m. each day.
All participating artists live and work in Gig Harbor, Key Peninsula, Fox Island and South Kitsap. Meet the artists in person and learn how each one uses their medium: paint, ink, metal, wood, clay, stone, fiber, glass, found objects and other materials to create objects of beauty, whimsy and usefulness.
The tour was founded in 1993 by Gig Harbor painter and potter Al Johnsen, who had established a similar tour while living and working in his community of Santa Cruz before moving to Gig Harbor. Fewer than a dozen artists participated during the first year. This year, 23 artists are showing their work.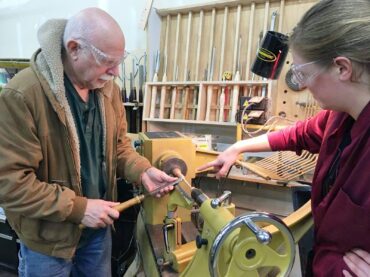 The annual tour introduces new artists to the community, as well as providing a venue for those who have been regular participants for years. A primary goal of GHOST is to educate the public about art and artists as people. Many artists will demonstrate their techniques and processes and discuss their artistic vision with tour visitors. The tour offers a rare glimpse into the lives of artists in their studio environment and provides a unique opportunity to purchase fine and functional works of art directly from the artists.
There is no admission charge and the tour is self-guided. Visit gigharboropenstudiotour.org for a downloadable, printable map of the area and the location of each studio, as well as images of each artist's work and more information about the artists.