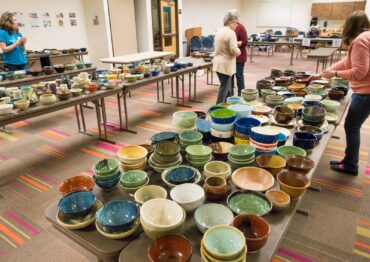 "Because no child should go hungry," Altrusa of Gig Harbor is working hard to make sure the children of this area don't. In collaboration with about 20 local pottery artists, the Altrusa Empty Bowls committee is holding its annual fundraiser on March 5 to try and prevent hunger among children in our local community.
Empty Bowls is an international, grassroots effort to raise both money and awareness in the fight to end hunger. In Gig Harbor, this is an annual event organized by the Altrusa Club and Foundation of Gig Harbor to raise funds for feeding local children and families who may otherwise experience hunger.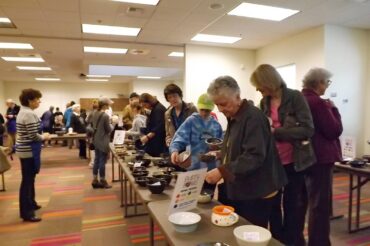 One in every four children in the Peninsula School District qualifies for free or reduced-price lunches, meaning they and their families are at risk of experiencing hunger. A number of great local organizations provide access to food through delivery programs and food banks. They are primarily volunteer efforts, but food supplies require funds.
Empty Bowls raises money to help those local organizations. All of the net funds raised are distributed to local organizations by Altrusa of Gig Harbor Foundation for the purchase and delivery of food. All bowls, soups, advertising efforts, space for the event, etc. must be donated, so funds are never used for these expenses.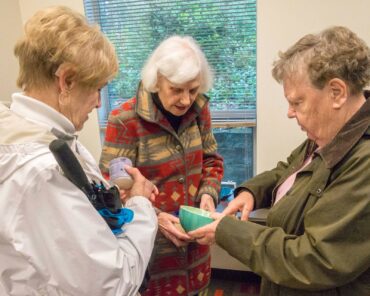 Here is how it works: You purchase a handmade bowl by a local artist and enjoy a simple meal of delicious soup donated by one of participating Gig Harbor restaurants. You then take your bowl home as a reminder of the empty bowls in our community.
This year's event will supply approximately 500 ceramic bowls made by about 20 local potters. Bowls are priced by the Empty Bowls committee depending on size and quality. Prices range from $10 to $50, with most falling in the $15 range. More expensive items may be bowls for mixing or serving salad, or even vases. Potters are encouraged to donate bowls for soup, but to also express themselves creatively.
The event takes place from Saturday, March 5, from 11 a.m. to 2 p.m. at Chapel Hill Church, located at 7700 Skansie Avenue in Gig Harbor.