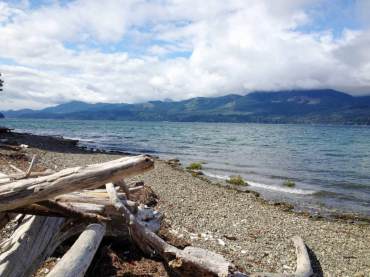 It's no secret (or surprise) that more and more people are heading to the trails for their regular exercise, whether walking/hiking or running. Whether you are new to the trails or have countless trail hours under your belt, there are some basic tips that are worth reviewing.
In this two-part series, we'll talk first about general principles and preparation. Part two of the series will address trail-specific techniques and tips that will make your time on the trails more safe and enjoyable.
General Trail Principles
Before you head out for a hike on the trails, it's important to be prepared. Considering these five tips will help ensure you enjoy your time to the fullest.
1. Do your research.
Here in the Pacific NW, the choices of trails to explore are endless. Whether you are headed out to your longtime favorite or looking for a new adventure, it always pays to take a few minutes to review that specific trail.
Most trails systems have websites or groups that keep information up-to-date on weather, closures or areas of maintenance, events, recent animal sightings, areas to avoid and other important information. A great resource for Washington trails can be found at www.wta.org, the official website of the Washington Trails Association. A few minutes of preparation may save you some discomfort or lead you to a new favorite site.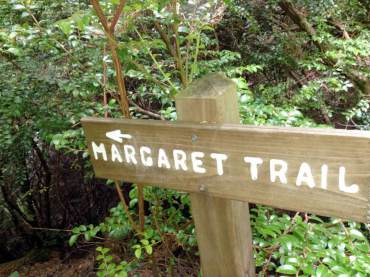 2. Dress appropriately.
We'll talk about each of these in more detail in future articles, but one of the great things about time on the trails is the minimal equipment needed.
The right choices, however, can make a huge difference in your overall experience. This includes such things as appropriate footwear (durable, flexible shoes with good traction), clothing (weather-appropriate, rugged and breathable) and equipment (hydration, paper or digital map, additional clothes for weather changes, walking sticks, snacks and comfortable packs for longer runs).
3. Prepare for emergencies.
One of the benefits of trails is the secluded, quiet, removed feeling they can induce. While this is great for mental, emotional and spiritual health, it also means you must be prepared for trouble/accidents.
Consider common-sense rules like always letting someone know where you are and when you expect to be back, having a map of the area, and carrying a cell phone and extra food and water. In addition, particular trails may require always running with a friend or group; carrying animal repellant, mosquito spray or pepper spray; and having a first aid kit for patching up minor mishaps.
4. Be present.
There are many reasons to make sure you arrive on the trails awake and alert. Trail terrain requires more intentional steps; obstacles are everywhere and paths and turns can be easily missed, as they sometimes blend into their surroundings.
While headphones can make solo road running more enjoyable for some, it is not usually advisable to have the distraction while on the trials. Many animals make their presence known through noises and movements that will be missed if your mind is elsewhere.
Avoiding dangerous or painful encounters with forest critters is key, and being alert to unexpected encounters with beautiful, unique or secretive wildlife are equally important parts of trail adventures.
5. Have fun.
A final tip worth mentioning is to remember to appreciate and enjoy your time on the trails. From the health benefits, time with friends or your thoughts, exposure to new places and potentially new animals, to the privilege of being a part of some of the most beautiful parts of our world, there are a myriad reasons to be sure to stop and smell the flowers.
Stay tuned for part 2 — and until then, see you on the trails!