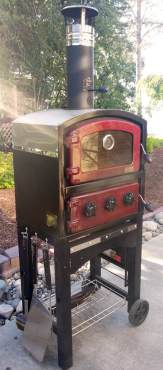 Pizza stones are required equipment for the best homemade thin-crust pizza.
There, I said it!
I could beat around the bush and say that you can get the same results with a pan in the oven, but I would be lying. It doesn't matter if you use the oven or put it on the barbecue, but you do need the stone.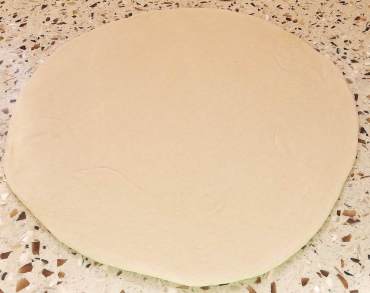 Stones absorb heat and provide an instant crisping device. There are other things to think about when making pizza at home: the sauce (tomato, white or olive oil?), the toppings (meat, omnivore, vegetarian, vegan?). But do any of those things matter if you have a soggy crust? No!
Now that we have that important piece of info out of the way, we can discuss a more interesting subject, taste.
The important parts are the dough, sauce and toppings. There are so many fun and interesting directions and people are getting more and more creative. I love a good garlic-infused olive oil base with pear, red onion and Stilton cheese pizza. Any way you can make chicken (barbecue, buffalo, Cordon Bleu) can be transformed into a pizza.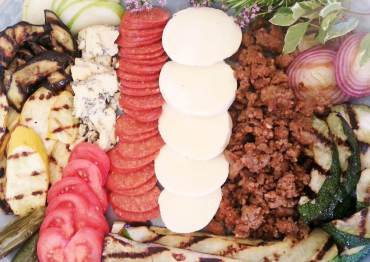 How about a dessert pizza: Nutella banana, S'more or sweetened cream cheese with fresh berries? Yum!
Once you know what you are going to make, there are a few things to think about. When looking for a thin-crust pizza dough recipe, look for one that has a lower yeast content, and then have patience when rolling it out (you may have to take a step back and let it rest for a while).
To make it easy for people to build their own pizza, put toppings out on a plate but go easy on the toppings; fewer toppings lead to a much crispier crust.
Last of all, it takes a while to prepare the pizza stone. Make sure that the stone goes into a cold oven or barbecue and comes up to temperature with the oven because thermal shock can crack a pizza stone. Then let it just sit there for about half hour before making your first pizza.
Enjoy!