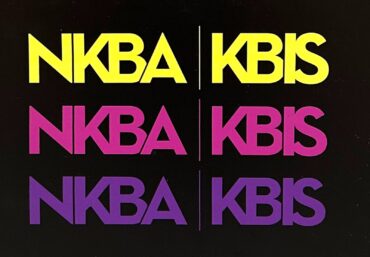 The recent Kitchen and Bath Industry Show (KBIS) 2023 at the Las Vegas Convention Center drew an amazing post-COVID crowd of 40,000 attendees, with 500 exhibitors covering 400,000 square feet of exhibit space. An unprecedented number of new products made their debut, making it hard to decide which to feature here and which would have to wait for a future opportunity.
On the Appliance Front
Do you batch cook? Have a bountiful garden? Hunt? Fish? You have never known real food preservation until you experience it with a blast freezer.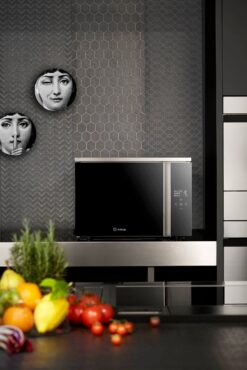 Italian kitchen appliance manufacturer Irinox is blazing trails in the food and beverage preservation segment of the appliance world. The company was founded in 1989 to serve the professional food service and confectionary industries with blast chillers. Its blast chillers not only physically preserve foods (think no freezer burn), but are capable of maintaining the organoleptic properties (appearance, flavor, aroma and texture) of food, as well as vitamins and minerals.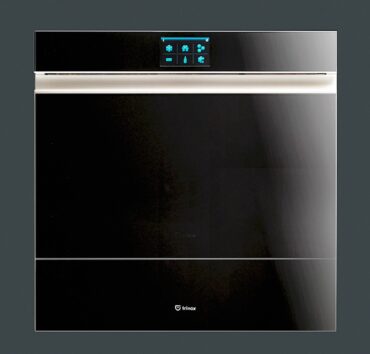 In 2005, Irinox branched out into the domestic market with Freddy, a built-in residential blast chiller that has a similar footprint to a built-in microwave and steam oven, uses up to 780 watts and 7.42 amp, is UL-approved and is plug-and-play with a standard 20-amp outlet. Freddy has a countertop cousin called the Fresco Elite that is similar in size to a countertop microwave and uses 324 watts and 3.1 amps.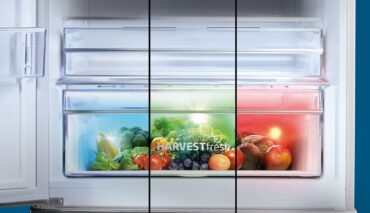 Blast freezers cook as well as freeze. Imagine being able to take an entree out of your home freezer, placing it in your blast chiller and setting the timer to thaw and hold the food at 37 degrees for a programmed duration, then heat or cook the food to an internal temperature of 149-167 degrees. Think of all the time and food you will save! This is just one of the many feats that the Irinox blast chillers can perform. Available through Albert Lee Appliance. Learn more at irinoxhome.com.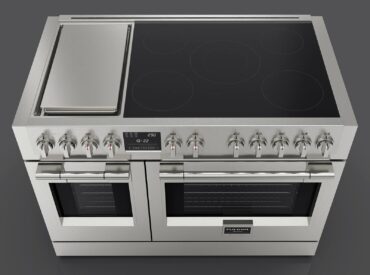 Do you want to save time, money and the environment? Beko US, a subsidiary of Arcelik, one of the largest appliance manufacturers in Europe with sales in over 130 countries, introduced EverFresh+ in 2021 — a technology that is built into the crisper drawers and kills bacteria via a blue light — which is available in most of Beko's freestanding models. This technology effectively prolongs the life of your fruits and vegetables, reducing food waste and trips to the grocery store.
Beko introduced a second refrigerator food preservation technology in 2022 called Harvest Fresh. This technology, which has been added to the EverFresh+ crisper drawer, simulates the sun's light over the course of a 24-hour period inside the refrigerator cavity. As a result, the freshness and nutrient value of the food is preserved, much like it would if it were still growing on the vine.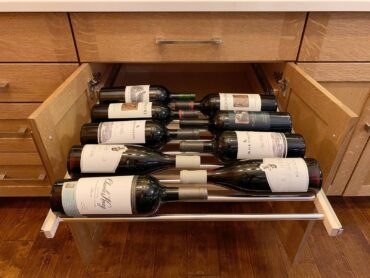 When you take into consideration that the average American household throws out just over 30 percent of its annual food purchases to the tune of $1,900 per year, the net result of this food preservation technology is less food waste, money savings and a reduced carbon footprint. Depending on the model selected, you could recoup your refrigerator investment in just 15 to 45 months. So impressive is this technology that Beko was awarded the Brand with the Biggest Bite at this year's Kitchen and Bath Industry Show by a jury of its peers. Available at Albert Lee Appliance.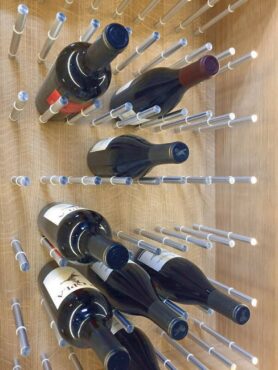 Love cooking on a pro style range but are concerned about the safety and future viability of natural gas and propane? Consider the Sofia 48-inch induction range with electric griddle from renowned Italian luxury appliance manufacturer Fulgor Milano. This range is every bit as responsive as its gas counterparts, can boil a pot of water in half the time of a gas range and performs like a champ with two convection ovens and built-in griddle.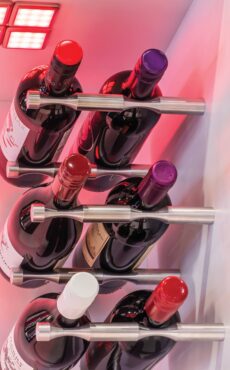 If you are looking for a colorful finish, the Sofia is available in stainless steel as well as multiple colors, and the doors are interchangeable, which means you could change your range's color to match each season of the year. With a 240-volt and 50-amp requirement, this unit may not be plug-and-play, but since the price point is lower than many domestic competitors, you may be able to fit the Sofia and the new wiring into your budget. Available at Albert Lee Appliance.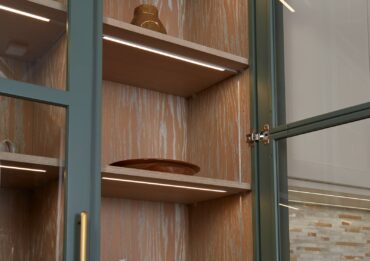 What's not to love about a steam oven? Steam oven cooking and baking is very versatile, energy- and time-efficient, but more importantly, it preserves the nutrients, texture and color of your culinary creations, providing you with a better return on your grocery investment. One feature that makes all steam ovens stand out from their microwave or convection counterparts is reheating food (referred to as regeneration).
Although reheating food in a steam oven takes a few minutes longer, you will be richly rewarded with moist, flavorful leftovers, including grilled meats and fish. There were two new steam ovens at the show worthy of note: from Sharp and from Fulgor Milano.
Sharp continues to build its kitchen appliance brand with more than seven new models debuted at the show. The Sharp Smart Combi Built-In Steam Oven Model #SSC2489GS stood out. First, it has three standard modes: convection, which is key for evenly browned baked goods (dry heat); steam, which is perfect for vegetables (temperature does not exceed 212 degrees); and superheated steam (up to 485 degrees of moist heat), which can render a nice crust on the surface of a roast while the interior meat is meltingly tender. Second, it is plug-and-play and runs off 120 volts and 15 amps (best installed on a dedicated electrical circuit) and has a refillable water carafe. Although it has fewer preprogrammed cooking settings, a slightly smaller interior capacity than the luxury brand models and no probe, this product is well worth consideration for its affordable price point and simplicity of operations for consumers who are novice cooks or are unfamiliar with steam cooking and baking. Available at Albert Lee Appliance.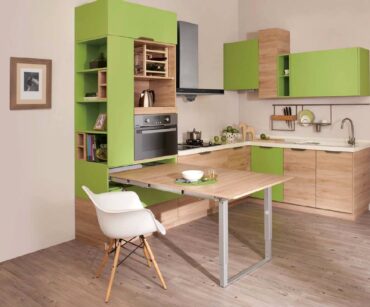 Fulgor Milano debuted the exquisitely designed Matteo Collection, which includes cooktops, wall ovens, speed ovens, built-in coffee machines and steam ovens. The line is offered in a traditional stainless-steel finish or a very eye-catching matte black (with fingerprint resistance). The steam oven comes in a 24-inch (perfect for small kitchens and butlers pantries) and a 30-inch model (note: the interior capacity is the same as the 24-inch model but it pairs well with a 30-inch wall oven). Features and accessories include temperatures from 100 to 450 degrees, grilling, hands-free cleaning modes, temperature probe with control panel read-out and more. The Matteo steam oven operates on 240 volts and 15 amps and is best wired on a dedicated circuit. The water source is a removable carafe. The price point is competitive with other luxury brands. Available at Albert Lee Appliance.
A high-performance, luxury refrigerator deserves a high-performance finish. Feast your eyes on the new automotive-grade paint finishes from True Residential. This finish can be completely customized to your exact color specifications and is available in a matte and sparkling metallic finish, finished with a rigorously tested topcoat for unmatched quality and peace of mind.
There was another eye-catching finish displayed at the show, a pale blue called Blue Stone, which renders itself neutral and coordinates well with both wood and painted cabinetry. It is also valuable to know that True Residential builds its products in the USA and can quick-ship many of them, while others have relatively short lead times compared to other manufacturers in this segment of the kitchen and entertainment appliance industry. True Residential was established in 2008 by the well-respected True Commercial brand, which has served the hospitality industry since 1945. Available at Metropolitan Appliance in Seattle.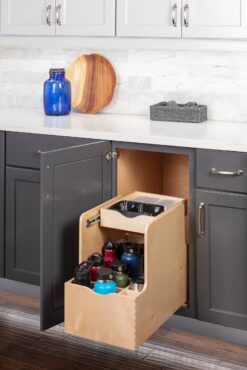 Accessibility and Convenience for Better Living
Accessibility and convenience have been the focus of research and development drawing boards of many manufacturers these past few years, as evidenced by all the new product offerings at KBIS this year.
Hafele, a leading worldwide supplier of furniture and architectural hardware and lighting products with a keen focus on convenience and usability, featured several new products including the Wine Post, the Wine Peg and the Parallel Rods. Each of these offer elegant storage and display options and can be utilized in compact spaces.
Another new product turning heads was the Hafele Loox wireless adjustable shelf LED lighting system. LED light bars are embedded in the underside of a cabinet shelf that makes contact with a narrow, unobtrusive aluminum bus bar integrated into the side wall of the cabinet and wired to a plug-and-play driver, which is the power conduit for the light strip. The shelf makes contact, without wires, with the powered aluminum strip, thus it can be moved up and down within the cabinet box. This product provides immense flexibility in the lighting of cabinetry interiors and open shelving.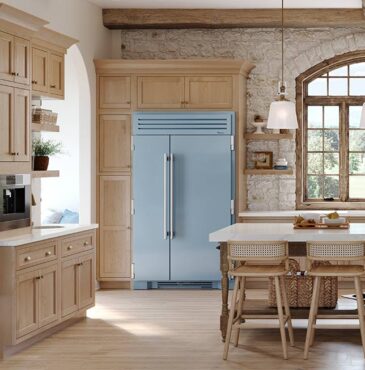 Next, Hafele has addressed the growing popularity of tiny homes, micro apartments and home offices by developing products that allow people to live big in small spaces. The Table Top Swivel fitting is just one brilliant example. This product is a two-fer: One moment, it's a standalone storage side board; next, you pivot out the "countertop" and you have a multipurpose surface for writing, prepping or folding laundry — there when you need it, away when you don't.
Lastly, the Riverso Drawer Glides are a game-changer. These functional drawer glides allow a drawer to be opened from two sides of a base cabinet island or peninsula. Think silverware that could be accessed from the kitchen or from the dining room that is built into a kitchen island or peninsula. The glide system is available in three lengths, has integrated soft-close and can accommodate up to 88 pounds of content. The Tipmatic push-to-open hardware alleviates the need for hardware on both sides, providing a very modern aesthetic. Learn more at hafele.com.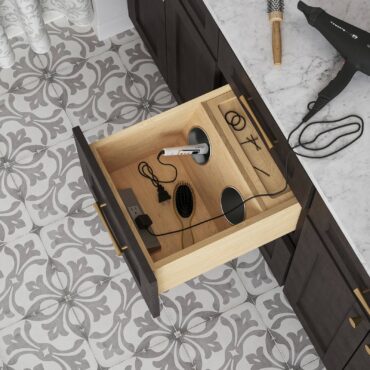 Richelieu, an importer, manufacturer and distributor of decorative hardware, specialty hardware and lighting products for the residential and commercial markets, had a lot of new and innovative products on display at KBIS. First, the Party Sliding Table Mechanism for Drawers provides a flexible and multifunctional work surface that slides out of a base cabinet (without forfeiting much storage space) with a fold-down leg, effectively creating additional temporary counterspace.
From the lighting and electronics department, Richelieu debuted the Subby compact, dual-port hardwired USB system and the Hidde interior cabinet lighting system that is well-adapted to drawers. These two products provide a sleek, clutter-free operation and address the growing desire for improved accessibility and convenience. To find a dealer near you, go to richelieu.com.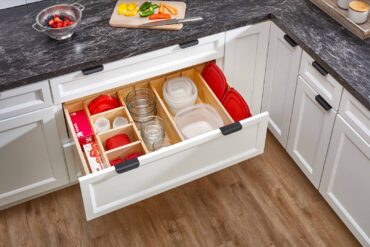 Hardware Resources, a U.S. manufacturer of cabinetry, convenience hardware, decorative hardware and lighting products, has addressed consumers' pain points with the launch of the base-cabinet bottle roll-out organizer. Designed with tippy water bottles in mind, this organizer keeps the bottles upright and easy to organize and has an additional shelf above for lids. This convenience hardware is available in three sizes designed to fit a 15-, 21- or 27-inch-wide base cabinet.
Another welcome convenience hardware product is the Powered Vanity Drawer. This patent-pending hairstyling workstation does not require an electrician to install it; simply have a standard GFCI outlet installed behind the drawer unit, making it a plug-and-play add-on. Power to the drawer is automatically cut when the drawer is closed. This product is designed to fit into the drawer of a 15-inch-wide cabinet. Products can be purchased through dealers. To find a dealer near you, go to hardwareresources.com.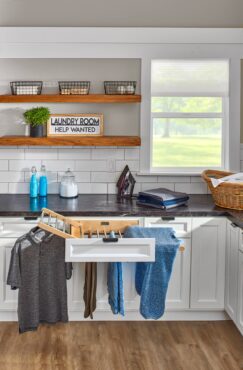 Rev-A-Shelf is a U.S.-based company that is seen as a market-leading innovator of residential cabinet storage solutions and LED cabinet lighting. It was evident, by the number of new products launched at KBIS, that Rev-a-Shelf's research-and-development team has been working overtime these past few years.
First, reduce deep-drawer chaos with the new deep-drawer dividers. They are very simple, but a sturdy product of this sort has been notably absent from the market. The dividers are available in three trimmable sizes for 24-, 30- or 36-inch base drawer cabinets and install easily with just four screws.
Second, when you want to maximize your storage and you have 3 inches to spare, turn to the Sidekick base cabinet pullout. With careful planning, you can install up to two Sidekicks on either side of a standard bottom-mount base pullout, effectively doubling your storage space. The Sidekick can be retracted back into the cabinet box to access the shelving of the primary base pullout. The Sidekick comes in two styles, one with shelves and the other with tray divider.
Lastly, with the increased popularity of laundry rooms remodeling, Rev-a-Shelf has released an ergonomic, space-saving alternative to a wall-mounted clothes drying rack — the Drying Rack Drawer. The complete drawer system installs into an existing 24-inch-wide base cabinet drawer; you only need to attach your drawer front, making it a perfect retrofit product. With two positions of placement, you can flat or hang dry items on the rust-resistant stainless steel rods. Learn more at rev-a-shelf.com.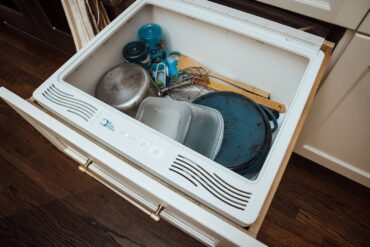 The Dryer Drawer debuted at KBIS to address the issue of counter clutter from drying handwashed dishes. This relatively portable appliance is designed to fit in a 24-inch-wide base cabinet drawer and runs off a 12-volt power cord; however, you could place it on the countertop of your kitchen, laundry room, RV or boat, too. The unit is 20 inches wide, 16 3/4 inches deep and 7 1/4 inches high and weighs approximately 5 pounds before being loaded.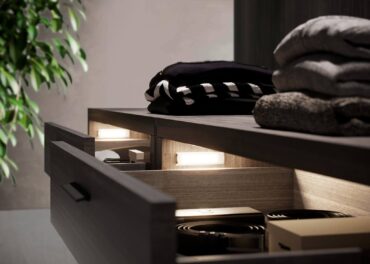 Place your hand-washed dishes and utensils in The Dryer Drawer and come back two to three hours later to your load of dry dishes and clutter-free countertops. It even does a good job of drying plastic storage containers. The specially designed venting prevents condensation from forming on the cabinetry. The product is expected to be available for sale, direct to the consumer, in the third quarter of '23 at a list price around $350. Learn more at thedryerdrawer.com.
The Baveno kitchen sink system by Bocchi won Best of KBIS 2023 – Kitchen Gold for its innovative kitchen sink design that addresses the conflicting desire for a second kitchen sink and ample contiguous counter space. This popularly styled "workstation" sink has a faucet that retracts, along with a low-profile soap dispenser, which allows you to "cover" the sink with a solid surface such as the integrated workstation cutting board, effectively giving you the best of both worlds. This 27-by-19-inch, 10-inches-deep fireclay sink comes in nine colors. The net result is more flat counterspace, and who is going to argue with that? Available at Keller Supply.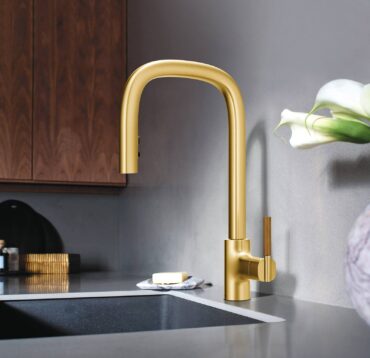 Wall Smart design-friendly wall mounts are a designer's and architect's dream come true. Wall Smart makes mounting hardware that allows home technology control pads to be recessed into wall and ceiling surfaces for a sleek, unobtrusive appearance. The company's line of mounts is compatible with major brands such as Sonos Beam, Apple iPad tablets, Lutron lighting keypads, Control 4 and more. Wall Smart products can be purchased through authorized dealers and integrators. To find a dealer near you, go to wall-smart.com.
Practical Sustainability
Interested in a guilt-free 20-minute hot shower? The Rainstick is a column-style, dual-head shower that stands 82.5 inches tall and comes with a 10-inch, fixed, rain-style shower head with a projection of 25 inches from the wall; a wand-style, hand-held shower head; and a valve affixed to the column. Surprise, the shower head flow rate is 3 gallons per minute. How can that be, with a federal mandate of a maximum of 2.5 gallons per minute? The secret is that the Rainstick is the first circular shower system, whereby waste water is captured, filtered, exposed to a bacteria- and virus-killing UV light and then recirculated six times.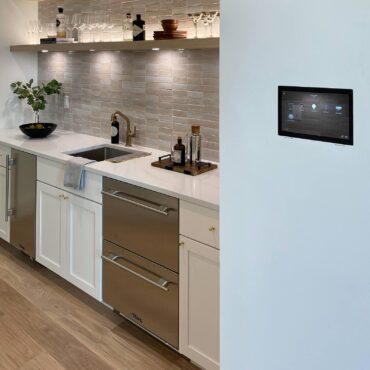 Once the water supply is turned off, all shower water is evacuated down the drain and is not retained in the unit. The net result is the bather experiences twice the flow rate compared to standard showers, creating a true spa-like experience while saving 80 percent water and up to 80 percent energy with each use. The Rainstick is WiFi compatible, requires 120-volt and 2-amp hardwired power and comes in two finishes: black and brushed nickel. The Rainstick is being sold direct to the consumer. Learn more at rainstickshower.com.
Mirth Studio is a Charleston, South Carolina-based purveyor of decorative flooring and wall-paneling products. Founder Sally Bennett spent her early career creating and hand-painting intricate designs on residential hardwood floors for high-end clients. After her firstborn arrived, she searched in vain for a decorative flooring material that was also kid-friendly (provided a softer landing from a tumble and did not offgas toxic chemicals). Having no success, she started making her own decorative flooring.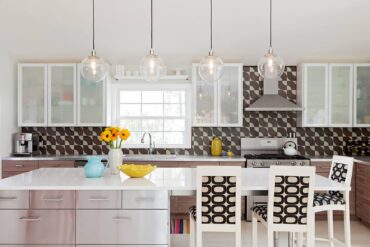 Fast-forward eight years, and Mirth Studio is now offering prefinished, decorative, click-together, American-made pak plank, New Zealand wool-printed carpeting, cork tiles, peel-and-stick vinyl tiles and porcelain tile flooring, with Mirth Studio original designs and custom designs upon request. The Mirth Studio designs are whimsical, midcentury and geometric, primarily in muted colors, making your floors enhance the surrounding décor rather than compete with it. Additionally, there are hardwood wall planks for easy-to-install paneling and wall paper. Available for direct purchase at mirthstudio.com.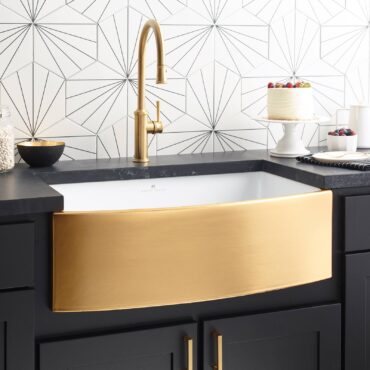 In 14 short Murano years, Neolith has become a world leader in the design and production of sintered stone products and is recognized for its sustainable business and manufacturing practices as the recipient of the EcoVadis Gold Medal rating and the zero waste certification for excellence in waste management. Neolith products can be installed in both interior and exterior applications and are appropriate for walls (wet and dry), cladding, countertops, sinks, floors and more.
The versatility and durability of the product, scratch-resistant surface and its stability under extreme temperatures is what makes it desirable to specify for members of the design community. However, it is the exquisite finish options, both in color and texture, that make Neolith stand out from its competitors. At KBIS, Neolith debuted Iconic Design, which utilizes the most advanced 3D printing technology in the sintered stone product class and reinforces the company's mantra, "touch, feel, live," because with just one look, you are compelled to physically experience Iconic Design, satiating the innate human desire for biophilic design. Available from certified fabricators. Learn more at neolith.com.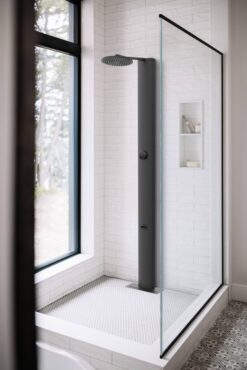 Native Trails is a manufacturer of artisanal kitchen and bath products that combine craftsmanship with natural, sustainable materials. As a Certified B Corporation, Native Trails walks the walk and talks the talk of authentic sustainability. KBIS attendees were treated to several new products, as well as an expansion of existing product lines with new finishes that truly speak to consumers' desire for natural, tactile materials.
The Roma glass vessel sink from the Murano Collection, produced by Italian artisans, exhibits how simple materials can be turned into beautiful works of art. The Precious Metal Collection's new gunmetal finish is stunning. Created from a proprietary blend of multiple precious and semiprecious metals, it is scratch resistant. Lastly, Native Trails debuted the Topanga Series of bathroom vanities made of handcrafted, FSC-certified solid walnut. These contemporary vanities have up-to-date functional hardware, including soft-close hinges and drawer glides. Available at Ferguson Plumbing Supply.
Who doesn't want to know where their food comes from? Natufia is a year-round, hydroponic, fully automated growing appliance that allows you to grow your own organic herbs and leafy vegetables in the comfort of your home. A patented technology that replicates nature's growing process provides just the right light and moisture for each plant pod. There are two models, the Nutufia One, which is plug-and-play and offers 20 non-BPA growing cups; and the Nutufia Smart Garden, with a 2-square-foot print that has 32 built-in growing cups and a direct water supply, and is powered by a 120-volt outlet. Contact Natufia for lead times and purchasing. See details at natufia.com.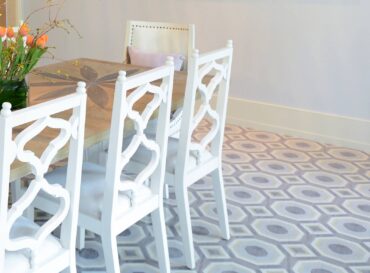 Renegade Plastics debuted a line of fully recyclable tarps and drop clothes for the construction industry, but we think that they are equally useful in the domestic realm for uses such as gardening, pet grooming and more. Made from a low-carbon coated fabric that is free from lead, phthalates, dioxins, per- and poly-fluoroalkyl substances (PFAS), volatile organic compounds (VOCs) and heavy metals, it generates less carbon emissions than traditional coasted fabrics and is safer for people, animals and the environment.
Just think — no microplastics making their way into our rivers and oceans as they do from traditional tarps. Another added bonus is they are lighter than traditional tarps. Renegade Plastics has a program for its products whereby you can send your old purchased tarps back for recycling. Tarps can be purchased from the company's website at renegadeplastics.com.