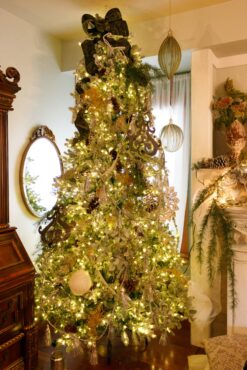 In this article, I offer you my inspiration to decorate for Christmas as you allow your garden to rest. A few ideas:
Mossy bare branches
Fragrant tree bows in fir, cedar, pine and fabulous twigs
Holly red berry branches and viburnum evergreen branches and blue colored berries
Velvet ribbons and glowing candles
Twinkle lights (and lots of them)
Glass bulbs
Vintage German glitter
Festive dinners and sweet desserts
Beautifully wrapped presents with organic embellishments
Pinecones galore (spray-painted, glittered or left organic)
It's time to dress your home and garden with all the available natural materials. I've collected bird nests, cones, moss, ivy from the forests, dried hops from my garden and twigs from the shrubs in my garden after they have lost their foliage.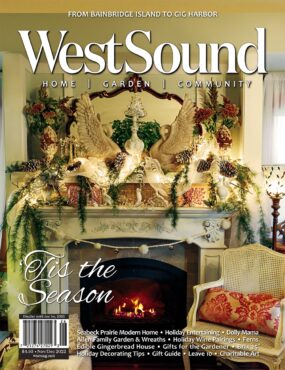 Decorating the porch and my front door are so much fun to do to greet Santa, welcome my guests and make memories as the new year begins.
I look forward to decorating the tree, cooking delicious food and putting my garden to bed for the winter by applying a wonderfully organic compost and top coat around all of my plants to insulate them from the cold and to feed them as it rains. A dormant garden is just as beautiful in its own way as the first bloom in the springtime. Keep your bird feeders full and have a shallow container of water, especially if it freezes.
I can't wait to have my first holiday dinner!