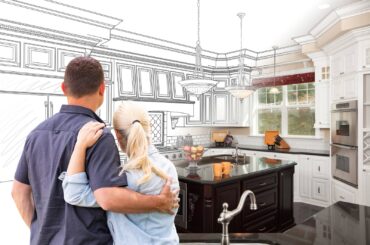 Homeowners and remodeling contractors alike have found themselves in the "perfect storm" as market dynamics for construction and more specifically, remodeling, have changed in recent years. Let's investigate the causes and effects of this economic phenomenon and how you can develop realistic expectations for a remodel project.
The National Macro and Micro Economic Data
According to data published by the World Bank, the U.S. economy experienced positive gross domestic product (GDP) growth between 2010 and 2019. In 2020, GDP was in negative territory due to a variety of factors, but primarily the COVID-19 pandemic (which will be addressed in more detail later).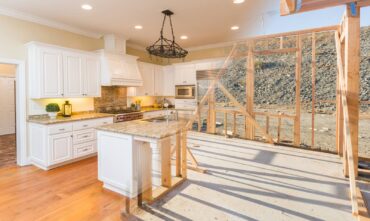 Many economists consider the construction industry to be the steam engine of the U.S. economy; its contribution to the GDP has been on an upward trajectory between 2012 and 2020 and is expected to continue through at least 2022. This data is supported by national construction-related expenditures, which increased from $267 billion in 2015 to $337 billion in 2020 and are expected to be $351 billion and $400 billion in 2021 and 2022, respectively, according to the Joint Center for Housing Studies of Harvard University.
As GDP trended in positive territory, the national unemployment rate steadily fell from 9.63 percent in 2010 to 3.67 percent in 2019 before catapulting up to 8.31 percent in 2020. The construction industry unemployment rate, which has traditionally been higher than overall unemployment rates, fell from 27 percent in February 2010 to 3.2 percent in September 2019. Construction unemployment spiked to 16.6 percent in April 2020 as shelter-in-place mandates went into effect and many segments of the construction industry temporarily halted operations. According to the Bureau of Labor Statistics, construction unemployment was down to 4 percent as of October 2021.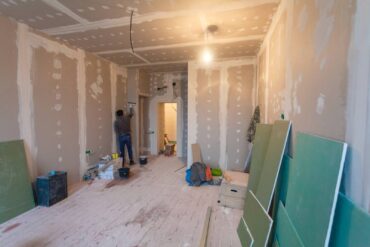 Regardless of the perceived low unemployment rate in the construction industry, there are currently an estimated 321,000 unfilled construction jobs in the United States. That's why news headlines harken the severe "construction labor shortage," which revealed itself following the recovery from the last recession.
Why, you may ask, is there a labor shortage? The reasons are many but here's a summary. Starting in the 1980s, young people were discouraged from going into the trades in favor of a college education and white-collar jobs. As a result, trade school programs at high schools, community and private colleges began to atrophy to the point where many of them simply ceased operations, limiting available opportunities for training in the trades.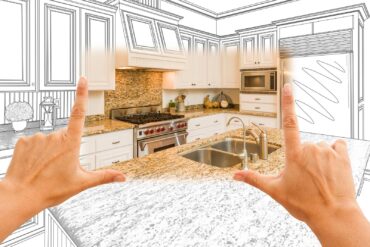 Couple this with the fact that many people left the trades after the last recession either by choice or due to financial hardship. Lastly, the average age of an American construction worker is approximately 46, which is leading to steady attrition as more people retire from the trades than enter. This fact also contributes to higher labor costs as the average worker has many years of experience that they're rightfully compensated for. The shortage of affordable housing and the lack of public transportation in the suburbs has additionally contributed to the labor shortage, with some construction workers leaving the industry in favor of employment closer to home.
Working in the trades can be very rewarding, but for entry-level workers, it can mean low wages, no benefits and lack of job security during seasonal or economic downtimes. A Columbia University study published in late 2018 revealed that people in the 18-25 age bracket had very little or no interest in working in the construction trades.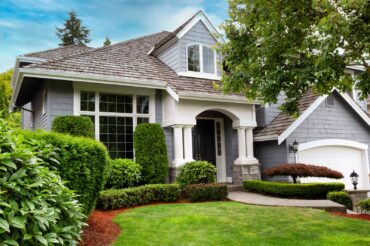 However, with the cost of a college education promising heavy loan debt, the construction industry is seeing a modest uptick in young people interested in a career in the trades, as they can avoid crushing debt and begin earning when they start working. To retain and attract employees in the trades, more and more construction firms have begun increasing their wage rates, offering benefits and other incentives. Although seemingly necessary, these added benefits are also adding to higher labor costs in the construction industry.
The Impact of the Housing Market
According to U.S. Census data, new single-family home starts fell from a high of 2,273,000 in January 2006 to a low of 478,000 in April 2009. Between May 2009 and January 2020, new single-family home starts gradually increased to 1,589,000 before falling to 938,000 in April 2020 during the pandemic's shelter-in-place mandates.
March 2021 saw home starts increase to 1,725,000. However, as bright as this trend may appear, a recent report by Realtor.com acknowledged that despite the approximate 140 million existing homes in the country, the current supply falls short of demand by approximately 5.24 million.
This can be attributed to the fact that 12.3 million new households were formed between 2012 and 2020 while only 7 million new homes were built during the same period, according to USA Today. Additional factors contributing to the housing shortage include:
An aging housing stock — some houses are not worth renovating.
Pent-up demand after the last recession.
Natural disasters — thousands of Americans have been displaced by hurricanes, floods and wildfires in the past decade.
The impact of tariffs and the pandemic on material, labor and transportation costs and supply, increasing the average price of a new construction home's lumber package by over $20,000 in the past 12 months (there has also been evidence of price fixing by some dimensional lumber producers); this has had a definite impact on the custom and spec home market, with many project cancelations in those segments.
Millennials, the "new baby boom generation," reversing their nearly 15-year footloose lifestyle from urban, childless renters to parents desiring suburban homes; this generation is now vying for homes alongside the more traditional buyers.
Lack of available building lots, along with building moratoriums and regulatory restrictions.
The effect of climate change on the lendability and insurability of certain residential areas.
The desire, spurred by the pandemic, to move from high-density, multifamily housing to suburban or semirural, single-family dwellings; as well as the desire for space not only in the home but around the home to facilitate social distancing, work or study and eldercare at home rather than assisted living facilities, hence the renewed need for single-family homes.
The drop, across the country, in the inventory of available existing homes for sale from a nonrecession average of six months to approximately one month. ("Many existing homeowners have become reluctant to list their homes for sale for fear of not finding a replacement home," says Lori Sinclair, a realtor with Bainbridge Homes.)
The recent uptick in the U.S. divorce rate, which may be due to the pandemic; divorces create more households and therefore more demand for housing.
In summary, the national economic trends have been favorable for increased rates of homeownership, but labor and material costs and shortages have been substantially responsible for hampering the residential construction industry in its ability to meet demand for housing.
Demand for Remodeling
The lack of housing starts has put upward pressure on the demand for remodeling services, as existing homeowners opt to remodel rather than move and want-to-be homeowners are purchasing existing homes, many of which require either structural repairs or cosmetic renovation or both.
Additionally, since March 2020, current and want-to-be homeowners have spent more time in their abodes than ever before. As a result of more time at home, they've had an opportunity to see their homes flaws and shortcomings, such as lack of dedicated office space, inadequate kitchens, dysfunctional laundry rooms (drop zones), lack of storage, etc. This has spurred a significant uptick in both DIY projects and professionally remodeled ones. There's also a new desire to create a "sanctuary" from the stresses of the outside world, especially with the somewhat new focus on health and wellness that has accelerated with the onset of the pandemic and its associated concerns for physical and mental health and safety.
Other contributing factors to the high demand for remodeling include:
Aging housing stock that is worthy of restoration or remodeling; according to John Burns of John Burns Real Estate Consulting, there are approximately 50 million homes — almost a third of all existing homes — in the United States that are due for a remodel.
Historically low interest rates prompting some homeowners to take out home equity loans or refinance, gaining access to money for renovations.
Increased discretionary income — the pandemic has reduced costs such as commuting, daycare (for some), dining and entertainment, travel, gym memberships; dry cleaning, etc., many homeowners also received federal relief monies. According to John Burns, pandemic "nonspending" translated into $1.9 trillion in savings, roughly $15,000 per household. All of this has provided homeowners with a variety of financial resources to invest in their homes.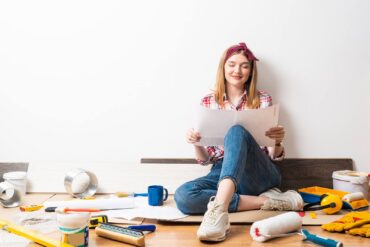 There are local factors, too. According to the Washington State Office of Financial Management, Washingtonians saw median home values increase from $289,000 in 2015 to $452,000 in 2019. In Kitsap County, the median sale price for all home types rose from $285,000 in October 2016 to $495,000 in October 2021, according to the Redfin Housing Market Trends report. Sinclair, the Bainbridge realtor, attributes a portion of the rise in Kitsap County home prices to an influx of residents from urban locales who are looking for more affordable housing and a better quality of life. Lastly, the increased values have provided homeowners with the ability to tap into their home's equity for renovation projects.
In summary, with so many factors fueling remodeling activity, it's no wonder that demand is outstripping the near-term supply of remodeling contractors. During the recession, homeowners could pick and choose who they wanted to contract with for their remodel projects. The shoe is now on the other foot — contractors get to pick and choose which homeowners and projects they want to take on.
The Supply Chain Problems
Who hasn't heard of supply chain issues? Even though lumber prices have come down a bit with increased production, most other construction materials are in short supply.
Supply issues have impacted the construction industry in several ways, including a reluctance to start projects with the uncertainty of obtaining the necessary labor and materials to complete them; longer lead times for starting and completing projects; and the associated costs of the ordering, tracking and shipping.
Like it or not, we live and operate in a global, interdependent economy. When something goes sideways in one part of the world, it can seriously affect U.S. residents. For example:
The pandemic brought the world's manufacturing industries to their knees, so components for cars, appliances, cabinetry, computers, etc. were significantly disrupted. Combine that with global transportation issues such as shipping containers spread all over the world from the distribution of personal protection equipment and you can see how even though global manufacturing has been resurrected, there are significant transportation issues. Many manufacturers are reporting that shipping costs for a standard container have increased from $2,500 pre-COVID to as much as $25,000 for the same size of container today. To compound this, there's a significant shortage of dockworkers (to unload containers) and interstate truckers to distribute products both domestically and abroad. Lastly, shipping materials such as pallets, shrink wrap and more have been in short supply, stalling the shipment of some products.
Products such as appliances, flooring, plumbing fixtures, paint and more are in high demand and short supply due to both manufacturing and transportation issues. According to Robert Dietz, chief economist at the National Association of Home Builders (NAHB), as of third quarter 2021, material costs are up 20 percent year-over-year and what historically took weeks to arrive is now taking months. As an example, semicustom cabinetry had a lead time of eight weeks in June 2021. In mid-July, the lead time jumped to 16 weeks for cabinetry and up to 18 weeks for painted finishes.
The freeze in the southern USA in early 2020 disrupted the petro-chemical industry, which has still not fully recovered from this event. This industry produces components for the paint, plumbing pipe (PVC, ABS, pex) and a whole host of plastic componentry for the automotive, appliance and cabinetry industries, just to name a few.
Distribution warehouse personnel are in short supply for a variety of reasons, including job safety related to social distancing and lack of available child or elder care making it difficult to work away from home. The downturn in distributor sales also has an effect. All this is forcing workforce reductions to continue operations, and, along with other factors, contributes to supply chain issues.
According to NAHB Chairman Chuck Fawke, small builders, manufacturers and distributors are disproportionately impacted by supply chain issues due to their inability to negotiate bulk pricing and physical inventory. As a result, most remodeling contractors have to pass on the added costs to their clients to stay in business.
In summary, supply chain issues translate into longer lead times, higher material costs and reduced confidence in the building industry as it scrambles to find substitute materials.
How to Overcome the Challenges
So, what do you need to do so to get the remodeling services you desire?
First, develop a realistic budget and secure financing (if desired). One way to approach a budget is with a budget range or a fixed number and a bit of give for unforeseen events like rot.
As a rule of thumb, a kitchen remodel (down to the sheetrock/studs) will typically cost 15 percent of the value of the home, while a master bathroom remodel will cost 8 percent of the home value. That's not to say that you must spend the full percentage, but most people do regardless of where their home is located — remember, it's a percentage of value.
To determine value, take the average of the county assessor's valuation of your home and a source such as Redfin or Zillow's projected value. This will get you in the ballpark. If you have a water view, deduct 10 percent from the average price prior to applying the percentage; or deduct 5 percent for an unobstructed mountain view. Labor and supply issues aside, you will likely be surprised at the cost of remodeling today.
Do your due diligence. It's going to take some time for you to find the right people and firm for you and your project. Before you pick up the phone to call a contractor, do your due diligence and determine which firms service your geographical area.
Next, find out if they do the type of projects you want done. Is their Labor & Industries account clean (i.e., their contractor's license and insurance current)? Do they have any unresolved safety issues? Do they owe the state back taxes? Do they have unresolved disputes with vendors/sub-contractors or homeowners?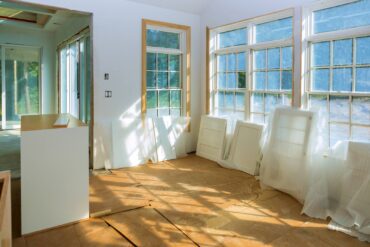 With demand for remodeling services so high, it's particularly important that you verify a contractor's license because unlicensed contractors are taking advantage of some homeowners naivete.
Many homeowners are complaining that contractors do not return their phone calls. Again, be patient. Most reputable people in the trades are inundated with requests and have lead times that stretch from six months to as much as two years depending on the size of the firm and scope of your project.
Make your project enticing to a prospective contractor with documented plans and material selections. Leaving a nebulous voicemail that says, "I want to remodel my kitchen" will just about ensure you will not get a return phone call or email. Most contractors do not provide design or specification services, so if you're not confident that you can draw up a basic plan of what you want, consider hiring a professional designer to assist you with both the layout and material selections.
The timing of project will be predicated on your contractor's availability. Just remember to factor into the project dates/events such as holidays, family reunions, weddings, upcoming surgeries, etc. Not to drone on about project lead times, but if a project historically took an average of three months for your contractor to complete, expect it to take closer to five months.
Also expect to make your project deposit well in advance of the start of construction. This allows your contractor to purchase materials before the installation date to ensure timely delivery and timely replacement in the event the item comes damaged or may not materially match the order (for example, wrong finish color).
You can have a successful remodel project during these challenging times. However, it will require timely decision making, due diligence and finding the right design and build professionals for you and your project.