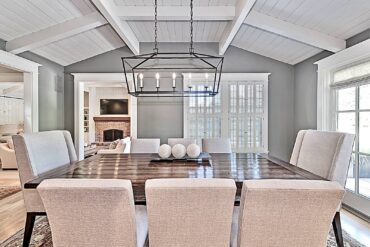 Form and function — two significant design elements when you're thoughtfully considering lighting and its impact on your living environment. There are many exciting trends in the lighting industry, which continues to rapidly evolve as fabrication capabilities and technology allow for unique and impressive lighting designs.
Abstract, classic, midcentury-inspired, industrial, farmhouse, natural, flashy or tech — if executed properly, these distinctive styles are all active trends and can live cohesively together with your interior style.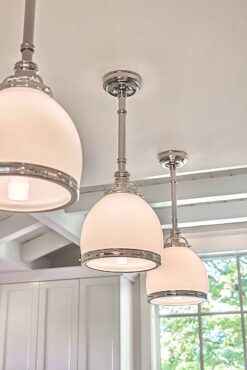 Active and Desirable Trends
Lighting trends tend to come and go with more urgency than other building materials. Perhaps because replacing lighting is not as much of an undertaking as remodeling a kitchen or updating floor material? Regardless of the reason, the simplicity of updating lighting can relieve some of the pressure when determining which style best blends with your home. Gravitate toward trends or styles that excite you and have some fun.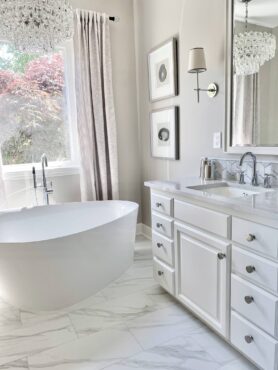 LED lighting has become a very desirable request among consumers. LED consumes much less electricity than incandescent and provides maximum energy efficiency for residential and commercial spaces.
Energy.gov notes, "LED … has the potential to fundamentally change the future of lighting in the United States. Residential LEDs — especially ENERGY STAR rated products — use at least 75 percent less energy and last 25 times longer than incandescent lighting."
Lighting manufacturers, such as Modern Forms, have dedicated entire collections strictly to LED designs. LED lighting is now available in abstract and sculptural options in a variety of materials and finishes. As a result of the rapid development of LED technology, the price tag on these fixtures is becoming more accessible.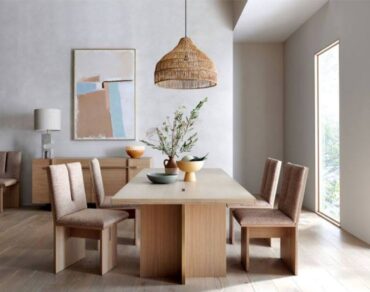 Midcentury-inspired lighting has been a hot trend for some time now. Styles continue to be released and well received by consumers. This style typically consists of mixed metals (frequently black and aged brass) and can feature striking detail such as long and asymmetrical arms, abstract geometric shapes and beautiful glass globes. Retailers like West Elm and Restoration Hardware, as well as local resources like Seattle Lighting, have provided easy access to this designer style.
Farmhouse style greatly attracted consumers across the United States years ago. A more restrained version of the farmhouse style has emerged, but the original lighting designs have continued to work seamlessly with new interior trends. Farmhouse lighting ranges from oversized black lanterns to weathered wood chandeliers and presents an aesthetic that works beautifully in more casual spaces.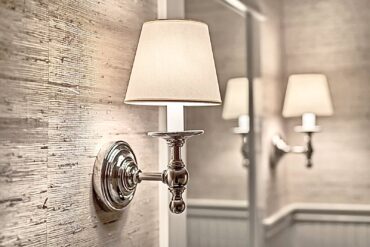 Natural woven lighting has rapidly become a new industry favorite, but this is not a new concept. This style has been around for decades. When the demand for predominantly gray- and white-based interiors started to feel a bit stark, the implementation of natural woven lighting fixtures instantly added warmth and texture.
Often seen in oversized barrel- or dome-shaped shades, woven pendants are attractive and add visual interest to spaces like dining rooms, kitchens, bedrooms or entries. Several retailers, including Crate & Barrel and Pottery Barn, offer a nice variety of this lighting style at reasonable cost.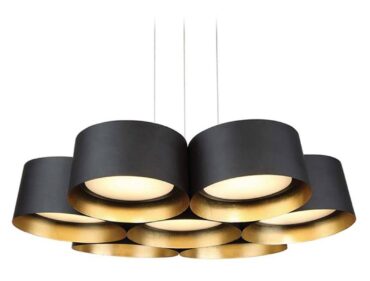 Statement Lighting
Lighting is often viewed as the jewelry of the home. It can certainly sparkle and catch your eye. But more than the obvious, lighting can transform the ambiance of a space.
Lighting sets the mood of a room. This is most prevalent in commercial spaces like restaurants and hotels, but it certainly is a major factor in residential spaces as well.
Statement lighting can be determined by the style, finish, shape or scale. Where should statement lighting be placed? An oversize pendant over a breakfast table, a pair of elongated, blown-glass wall sconces in a foyer or an abstract chandelier in the dining room are all properly located statement fixtures.
Carefully consider the implementation of statement lighting, as only one or two should exist in the entirety of your home. Overly ambitious designs can result in a confusing and busy overall lighting collection.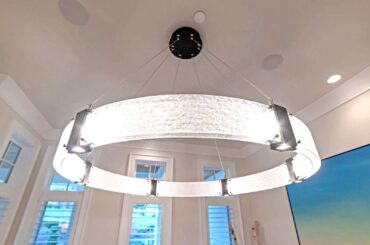 Scale and Finishes
Select chandeliers, wall sconces, pendants and lamps thoughtfully when you're developing your overall plan. Proper scale is important. If the scale is too large, the fixture can overpower the space and look awkward. If the scale is too small, the balance of the entire room will look disproportioned.
Consider ceiling height, furniture size and room size when determining the appropriate size of fixtures. If you're still unsure about which scale works best, use cardboard boxes to create a mock-up of the shape and size of the considered fixture. This exercise will help you better visualize the space.
The finishes of lighting fixtures should blend with the other hardware and fixtures in your home. Brushed nickel and polished nickel blend well together, as do black and aged brass. Dark bronze or black can seamlessly blend with most finishes.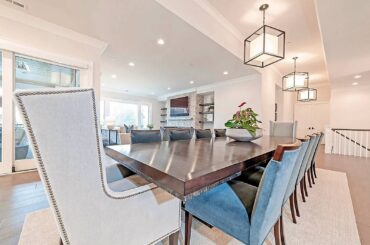 If you're selecting new fixtures, take into account how "stylized" or "trendy" a fixture is and what the longevity of the piece may be. This consideration may help guide you when determining your budget.
Smart Lighting
As technology advances, the ability to control the lighting in your home by remote devices has become more accessible and is often a desired function. Smart lighting is an advanced and innovative approach to lighting your home.
How does it work? Smart LED bulbs contain software that connects to an app, smart home assistant or other smart accessory so you can automate your lights or control them remotely, eliminating the need for traditional wall switches. This provides the ability to turn on your lights from anywhere, even while you are on vacation.
Generally, a hub that plugs into your router controls the smart lighting, enabling your other networked devices — such as your smartphone or tablet — to communicate with your bulbs. Philips Hue Bridge is a highly recommended system and allows for control of up to 50 lights and accessories.
With the abundant options available in the lighting market today, no matter what your taste, budget or functionality wishes, you should be able to confidently pinpoint a style that best suits your lifestyle and home.