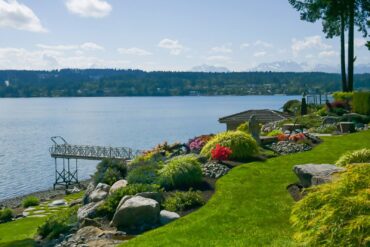 No one builds a house without a set of plans. Carol and Sonny Loidhamer, high school sweethearts, knew their life plan started with being together. After that, they had a plan — for the moment.
Sonny Loidhamer got right on his, opening United Moving and Storage Co. in Bremerton in 1966 after graduating from college. He started with one van and kept at it, now operating the company with 30. While focusing on the business and their marriage, a growing and extended family and the friendships developed through community service groups, the couple have built a personally satisfying life.
Loidhamer found a waterfront lot on Dyes Inlet over 25 years ago almost by accident. Finding a buildable lot can take years, but even with a wonderful lot in hand, the Loidhamers' building plans came to a halt. They had to postpone building not once but twice. First, their expanding business needed another storage warehouse. A change of plans for the house, but a good one for the business. So they waited.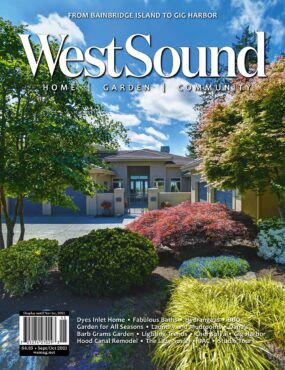 The second postponement came when they surprised themselves and bought a distressed moving company in San Bernardino, California. They operated both businesses with their children, Shauna Washburn and Craig Loidhamer, who now own the Bremerton company. Reviving a new business in a new land seemed like a worthwhile adventure. Little did they know the adventure would last almost 25 years.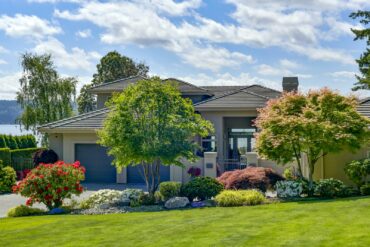 Along the way, the Loidhamers bought a home on a golf course in Palm Desert, California, where they still enjoy spending time. After retiring, they traveled a bit. Their biggest excursion was a trip Down Under to visit an Australian exchange student who came through the East Bremerton Rotary and lived a year with them when their children were in high school. Over the 35 years that have passed, the two families have enjoyed four great visits together.
Finally, the Loidhamers heard the call of their waterfront lot and turned their pragmatic eye to the business of building a home in 2002. Exposure to the architecture of sunny climes influenced their decision to build a home using Dryvit, the stucco-like product designed for all climates, even Northwest wet ones. By a fluke, a friend connected them to an Arizona designer, and the couple spent an afternoon with him while he sketched out their ideas. At the end of the day, they had roughed-out plans in hand.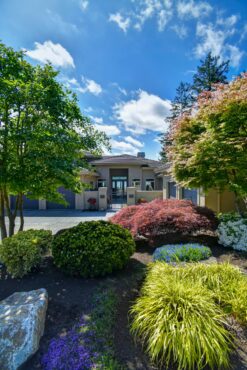 The Arizona designer flew up to see the property and was thrilled with the panoramic water and mountain views. Views in the desert are hard to come by, but he knew exactly how to maximize these — even from the utility room.
At long last, in 2003, they moved in.
This is a stunning home, a glamorous one worthy of socializing and entertaining. The home itself is in contrast to the couple who live here. Sonny and Carol Loidhamer are solid, easy-going folk. Most of their entertaining centers around family and friends. When all families are present, there can be as many as 45 guests for holiday festivities. They can see their son's and daughter's homes across the inlet. Runabout boats whiz back and forth between the homes in good weather.
Carol has a strong sense of how she wants a home to look and feel. But more than that, she has know-how. Her main plan was to go contemporary. They moved in with furniture blended from other homes and styles. The final interior furnishings came together a few pieces at a time over several years.
Primary focal points were created with dynamic choices and a great sense of scale. Sand-colored, marble floors and golden paint warm the cold gray of Northwest light. Reflective surfaces like glass-topped tables and granite counters pick up the sky and water's reflections and move it through the home, adding excitement.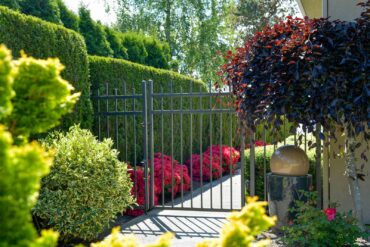 Sofas and chairs of cubes and rectangles echo the strength of the architecture and hug the floor, letting ceilings soar. Juxtaposed with the solid pieces are slender-legged chairs and bar stools. Other-worldly chandeliers float among square columns and coved ceilings with sparkle of lightness and whimsy.
The art glass collection in this home of reflected light is pure magic. It started with a blown glass piece that Sonny found at the former Olympic Art Gallery in Poulsbo and gave Carol for Mother's Day over 40 years ago. The owner, Lesley Meade, introduced Carol to Northwest artists. They discovered other items for their home while touring art festivals in Southern California and Washington.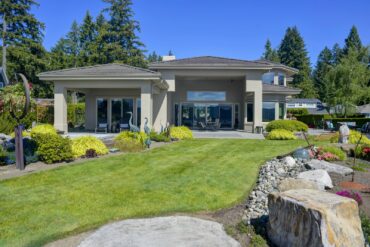 Nuts About Hi-Fi installed the original sound system during construction. Posh ceiling speakers remain, but to keep up with audio's technological advances, the system has been updated three times by Jim Lee and his team. This latest version operates by cell phone.
Lee converted their home office into a theater. The couple weren't sure if they would like it, but after a few days, they have never looked back. They are avid Seahawk fans. Sonny lights up talking about NFL football on the big screen. Together, they enjoy a variety of movies — Sonny even watches the Hallmark Channel sometimes.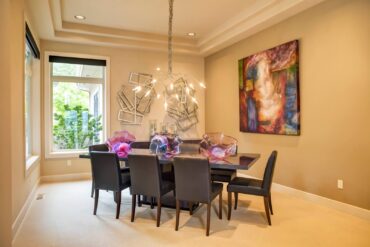 One of his goals was to own a Corvette for the year he graduated. And he does. He found a 1960 Corvette at Hot August Nights in Reno and purchased it on the spot, and they drove it back to Washington. In 1981, they purchased a Datsun 280ZX and drove it for years. In 1988, when their son, Craig, turned 16, he started driving "the Z." Ten years later, their grandson, Christopher, took his turn. He lucked out and didn't have to share because his sister, Alexandria, wanted her own Jeep. This year, their youngest grandson, Mason, is behind the wheel of the classic car. If all goes well, their great-grandson, Axten, will be driving it in 2036.
Taking care of their physical health has been an enduring focus for the couple. They walk and golf regularly — easier to do in southern California. They have help with the garden, but they do their share. Carol weeds and prunes. Colorful pots of petunias, geraniums and annuals get her attention, while Sonny tends to sprinklers and water-feature systems and his vegetable garden.
The 18-year-old house (and everything in it) sparkles with care, clear down to the garages. In fact, the main garage is the backdrop for extended family holiday dinners. Banquet tables and chairs come out of the closet and are set with fine china and glassware stored in cabinetry above the granite counter that serves as a sideboard. Pictures of Sonny and his mother standing by his first few cars, and colorful prints of NFL-focused paintings are as carefully selected here as anything in the home. Large windows to the entry courtyard on one side and the bay on the other, plus gleaming concrete floors, serve the occasion well.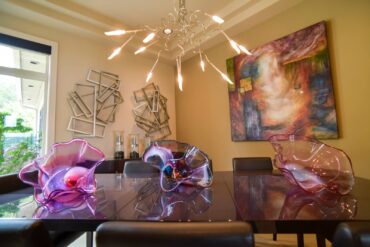 The hallways are wider and steps lower, per Sonny's request. He says it's the old mover in him. A lovely suite upstairs appears to float among water, sky and mountains. They chose the downstairs master suite as theirs and left this one to guests.
Another upstairs bedroom is a surprise. It's "the antique room," filled with family memorabilia, furniture and art. An adorable Alaska baby's fur parka was Sonny's. His baby shoes are there, too, as are her father's white, glove leather booties. Carol's grandmother's rocker is in a corner, along with a Victrola that her father bought when he was 21. All this will be passed down to next generations.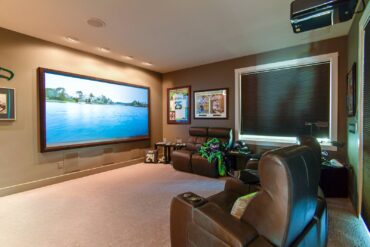 Life plans change in the process. Sonny and Carol Loidhamer had plans and stayed with them, embracing new ones as they appeared. They consider themselves perfectly ordinary people, puttering around in a life that seems only interesting to them.
Maybe they are. Family, home, business. What could be more ordinary? But when done with discipline, focus and a dash of adventure, the Loidhamers show that plans can result in extraordinary outcomes.