You may have noticed a popular trend in new home architecture and designs — grand open concepts. An "open concept" consists of a family room with little or no separation from the kitchen and dining areas. It's a united space to gather, entertain, watch TV and dine. This concept has greatly appealed to consumers and the way they and their families want to live.
The modern "at-home" lifestyles are far more casual than they have been in past generations. If your home was built before 2000, chances are, it was designed to include the (then) important formal living room. Is this space functional for your daily life? Is your living room only used on holidays? If that's the case, you may wonder, "How do we reinvent this space to make it suitable for the modern day?"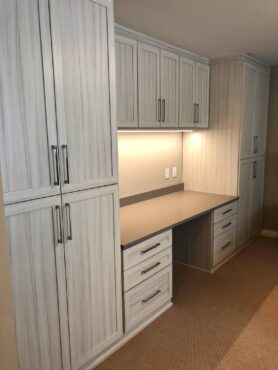 Designers who greatly value the importance of using all the space that a home has to offer don't believe in "untouchable" rooms. Many formal living rooms are perceived as formal spaces, resulting in minimal use. Homeowners ask what can they do with this room, or may comment that they would love to use it but don't know how to make it more inviting. The first step is to find the appropriate function.
Casual Living Room
The formal living room is often directly adjacent to the front door, which signifies an importance associated with this space. When modifying a room from formal to casual (or user-friendly), maintain style and beauty but dial up the comfort level.
Invest in high-quality, well-constructed upholstery. The more comfortable the furniture is, the more likely you are to use it. With the evolution of performance fabrics, heavily used spaces can confidently be dressed in lighter textiles.
Instead of using a glass coffee table, consider a weathered wood option or an upholstered cocktail ottoman. Carpet or an area rug should have durable and stain-resistant fiber content, like wool.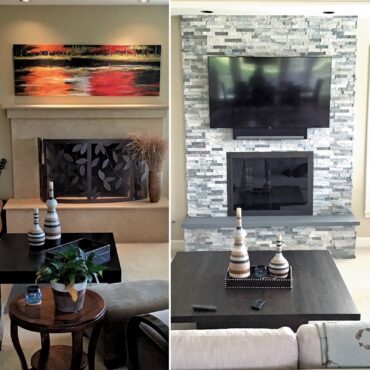 If you hope to create a multigenerational room, this can magically be done with the addition of a TV. It seems simple and perhaps silly, but it's true. Adding a television for watching games and movies can transform this unused space into a destination for the entire family.
You can create casual and welcoming environments through layout, texture and lighting. If your room has a fireplace with a polished finish with traditional surround, explore a less dressy material and style. Brick and stack stone are more informal materials and add interest with texture and pattern.
Implementing midlevel lighting such as sconces and table lamps will add an inviting ambiance to this space. Consider a dimmer function for sconces and overhead recessed lighting. Soft window treatments will create a cozy feeling. These concepts are sure to generate attraction to this underperforming room.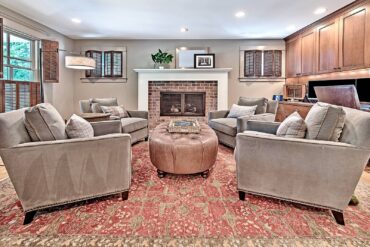 Home Office
Working from home has become a normal daily routine for many professionals. As the stretch of this new lifestyle continues for an unforeseen timeline, some are deciding to permanently expand their at-home work spaces. Converting a room into a more appropriate format for at-home work provides an environment dedicated to efficiency and higher productivity.
A home office or library in the once formal living room is a modern and highly desired home amenity in today's standards. This conversion may yield high profits, not only for your professional productivity, but also in resale value.
If the space has a fireplace, consider the addition of cabinetry on each side for a symmetrical outcome. Adding this detail to the room invites a cozier feeling and provides valuable storage. Closed lower cabinetry with open shelves above results in a beautiful aesthetic.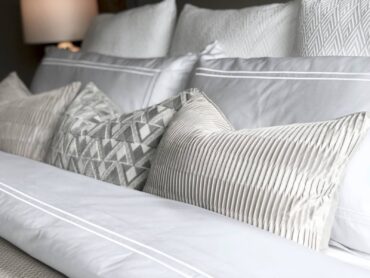 If you would prefer to allow a comfortable seating group in your new home office for the possibility of entertaining in this space, a built-in wall of cabinetry with a desk may be the appropriate route.
Tailor the space to check the boxes needed in your work/live space. The more thought you invest in the long-term function of your new space, the happier you will be working in it.
Guest Bedroom
If your home has a sizable family room that has turned your formal living room into unused square footage, perhaps your home would benefit from a new guest bedroom. Converting a formal area into a welcoming guest space would be a worthwhile investment.
Multigeneration households have become more common. This trend is often a consideration of new construction homes, resulting in built-in guest suites.
This conversion may require extra design attention. Construction of separation walls may be necessary if your existing space is open to the adjacent room. The primary opening to the room (typically off the entry to the house) can be reframed to accommodate French doors for a classic appeal or a less focal single-door entry.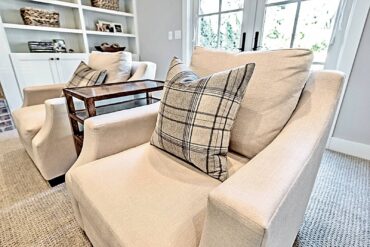 For use and resale considerations, a closet will need to exist in a space that would be counted as a bedroom. Consult with a designer who can appropriately lay out this new room and determine the best space and size for a closet.
Your designer can also make suggestions for lighting modifications and window treatments, resulting in the comfortable ambiance you seek for your guests. Bedding in a guest suite should evoke the sense of a luxury hotel. Cotton hotel collection linens, soft and plush duvet and pillow inserts, and a high-quality mattress will certainly do the trick.
Resale Considerations
Are you ready to start investing in modifications to create a home that is more functional for you and your family? Establish your wish list and budget first.
If you think you may decide to sell your home in the next few years, consult with a local real estate professional before jumping into any permanent room changes. Your agent will be able to provide you with return-on-investment insight and may steer you away from any changes that are specifically custom to you. The agent may be able to help you make decisions that provide you with the function you need while maximizing return when you're ready to move on.
Like many consumers, you have likely learned a great deal about your home in the last year. Making your spaces function as a reflection of who you are and what you do enriches your daily lives.