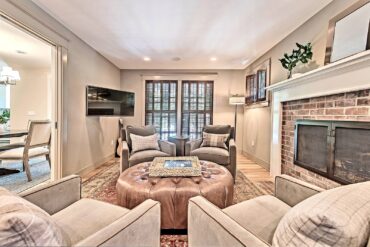 The real estate market in the Pacific Northwest continues to thrive. Buyer demand is high due to extremely low inventory. The Northwest MLS reports 2020 inventory at a staggering 25 percent lower than 2019. Sale prices are higher across the region, and days on the market decreased by 40 percent compared with 2019. Combine this with the lowest interest rates in 20 years, and it is no mystery why the majority of home sellers are experiencing a welcome trend: multiple offers at above asking price.
If you are considering selling your home, preparation is key. Even in the current "seller's market," if you want to successfully maximize the value you can place on your resale property, consider these important steps before going "live" on the market.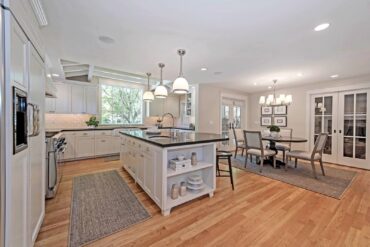 Find a Real Estate Expert
The most important action when selling your home is to contact a qualified local real estate agent. Your agent will provide you with the most current information and trends happening in your surrounding area.
Agents are skilled at determining the target market, which is essential when preparing your home for resale. They can also project the demographic of your potential buyers, which can provide helpful insight into buyers' potential lifestyles, anticipated family size, estimated age range and more. Your agent will respectfully make recommendations for elevating the appeal of your home, which will play a key role when establishing the listing price.
To find a helpful and experienced agent, contact a local real estate agency such as Windermere, Coldwell Banker, Sotheby's or John L. Scott.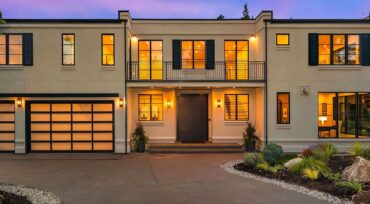 Create Curb Appeal
You should never overlook curb appeal — it's extremely focal. It's the first impression buyers will have of your listing. A clean landscape is at the top of every real estate agent's list when it comes to presenting your home and evoking interest in a perspective buyer.
Curb appeal can range from refreshing exterior paint and trim, to simply adding newly planted flowerpots. If your home has a sidewalk, make sure it has been pressure-washed and any visible cracks have been repaired. The yard should be clear of debris, the lawn freshly mowed and surrounding plants and trees should be manicured.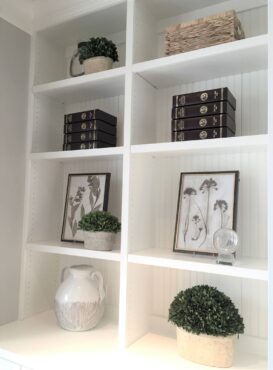 As spring approaches, consider planting seasonal flowers in key areas. And don't forget the importance of the front door, which should be clean or freshly painted unless the condition or style justifies a replacement with a more updated option. These details all carry value.
Thin Out Clutter
When you have decided to sell your home, it's time to start packing — more specifically, start clearing out the clutter. Prioritize closets throughout your home. Buyers will look inside of the closets to determine how much space they will have. The fewer belongings you have in there, the larger the closets will look. Other clutter areas include pantries, home offices, children's playrooms and bedrooms, and garages.
The more you can remove, the better. Eliminate heavy window coverings and dark blinds to maximize natural light. Family photos are sentimental but can be a distraction for buyers when they are searching for their new home.
Shelves should consist of minimal accessory items and hardback books. Remove paperback books, family photos and knickknacks.
Add Fresh Paint, Carpet, Lighting
Your home's potential buyer will be impressed by current paint colors and new carpet. This step ensures your buyer will not be turned off by areas showing excessive wear after years of heavy use. Assess damage or fading to wood flooring with your real estate agent.
Keep wall colors neutral. Soft grays and beiges are on trend and blend well with most styles. Peninsula Paint Centers is a local, experienced resource that can provide the most current color trends, as well as referrals for trusted painters.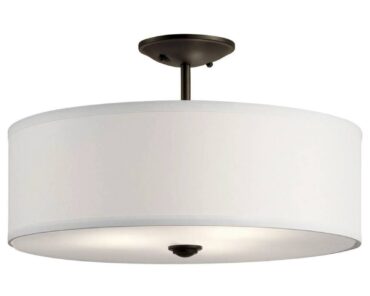 Current light fixtures provide an updated appearance. If your home was built in the '90s or prior, the light fixtures are telling that story and should be replaced. This includes sconces, pendants, chandeliers and ceiling-mounted lighting.
Visit a Seattle Lighting store for inspiration. Galleries are conveniently located in Silverdale and Tacoma. You will be amazed by how much a current-style light fixture will start to transform your home.
Stage the Home
Real estate agents and stagers have a common goal: representing your property to its full potential. Staging your home provides a much higher selling price than unstaged homes.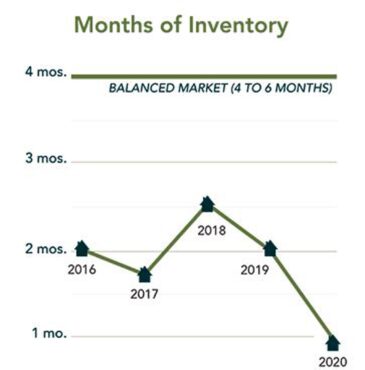 The Real Estate Staging Association (RESA) is a community of professional home stagers, redesigners, decorators and real estate professionals who are committed to a high level of industry standards. In a recent 2020 RESA report, of 13,000 homes staged, 85 percent sold for 5-23 percent over asking price. The proof is in the statistics. Staging is not only the final layer of preparation for a successful and profitable sale, it is also the key ingredient to appealing to online or out-of-state shoppers.
The staging process emphasizes unique home qualities while distracting buyers from less appealing imperfections. Stagers are trained to highlight standout features and characteristics of each home.
A beautiful view can be emphasized with thoughtful furniture placement. Or a kitchen that's perfect for entertaining can be furnished with ample seating while still showing off the open space for social gatherings. And what better way to present bedrooms than with beautifully made beds and properly scaled furnishings.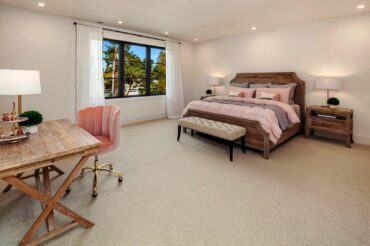 Stagers are also aware of current buyer interests. For example, the quarantine resulted in an ongoing high demand for a home office. This level of interest may warrant a third bedroom becoming a staged home office or bedroom/office combination.
You real estate agent and staging team consider these decisions carefully before executing a final plan. The staging process results in an inviting, polished space — and the "move-in-ready" home buyers are looking for.
The important facts are that your preparation efforts will result in a profitable return. The more it appears that you value your home and the presentation of it, the greater sense of value potential buyers will have.