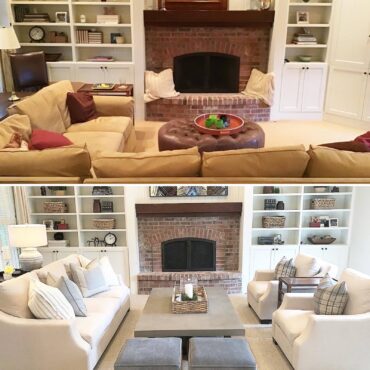 What is your "perfect fit" when it comes to furniture and the way you want to live in your home? As a result of this unprecedented year, homeowners have connected with their interior environment and the pieces in it. The increased level of working and schooling from home has required people to reflect on the furniture they live with.
Some may have gained an appreciation for the outstanding function of interior furnishings, while others may have initiated a long-overdue DIY project or turned to online shopping for a refreshed look.
If you're in the category of people who have completely reassessed furniture decisions and have compiled a new wish list, you may be asking, "Where do I get started when selecting the right furniture for my home?"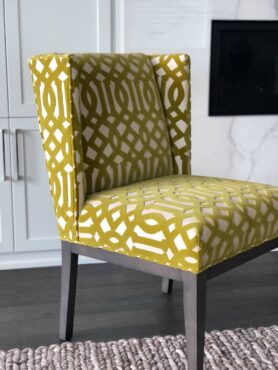 Concept Creation and Furniture Trends
Furniture is a design component with many varieties. It's consistently subject to new innovations and trends. Well-executed furniture plans successfully blend assortments of materials, style and color while allowing room for rotating popular designs.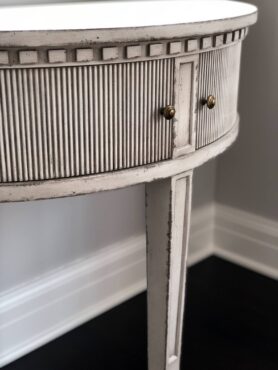 When considering a new furniture venture, start by collecting concepts and pinpoint a style you connect with. Conceptual planning can begin with pulling inspirational furniture images from design magazines or by exploring online with Houzz or Pinterest. Another strategy for collecting inspiration is to browse through local furniture stores.
Cate Adams has been an interior designer with Arnold's Home Furnishings for 10 years and recognizes that most consumers add new furnishings in separate phases. "Very few customers have the luxury of deciding on a totally new style for their home," she says. "The majority of us need to redecorate slowly while paying attention to the checkbook. To those wishing to make a significant change, I would suggest starting with the larger pieces in a neutral, add pattern with chairs and area rugs, then pull the room together with the jewelry — i.e. lamps, art, pillows and accessories."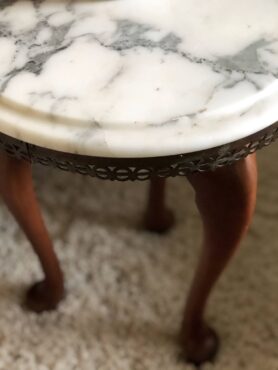 Transitional style is a great choice when blending new furnishings with some existing pieces. Transitional interiors tend to appeal to a greater range of consumers by combining contemporary and traditional styles. Transitional furniture construction provides commonly desired clean lines without compromising comfort.
Current design styles continue to hover around a collection of neutral upholstered items, thick textures, dark woods combined with warm rustic tones, and mixed metallic finishes. The foundation of classic material selections allows for alternating "on trend" accents.
Larger pieces like sectional sofas are no longer limited to casual spaces. Instead, they have become a staple for seating areas like family rooms, living rooms, media rooms and outdoor living spaces. If you are debating how to create a new look for your master bedroom, consider the timeless and impactful style of an upholstered bed. Over time, add in a pair of new nightstands, bed linens and properly scaled lamps.
Custom Options
Furniture significantly contributes to the comfort of your home. If you are seeking furniture that is precisely designed for your particular lifestyle, it's time to get custom.
Custom furniture is an effective approach for creating a style and comfort level specific to your preferences. This route also allows you to modify each detail of an individual piece and tailor it to your desired design. These details — when working with upholstered items like sofas or chairs — include scale, fabric or leather selection; arm and leg style; nail head trim or welt details; and the very important cushion- fill content.
Furniture items like tables, desks or cabinets offer limitless custom possibilities. Specifications include size, stain (finish) or paint color, material selection (wood type, metal, glass, etc.) and distress levels.

Selden's Home Furnishings is an excellent resource for quality custom furnishings. When asked how the store assists customers with this intricate process, Gina Crosslin, merchandising buyer, says, "Too many options can be overwhelming and confusing. We are here to listen, understand and apply the selection directly to the needs, lifestyle and budget of the project. Collaboration with the client ensures the solutions are specific to them. Once you can take away the fear and present positive solutions, the excitement of creating an environment specific to you is priceless."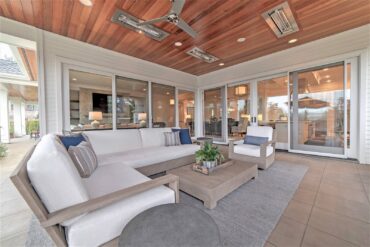 Accenting with Antique or Vintage Furniture
If you are looking for a unique and meaningful way to approach an accent piece for your interior plan, consider antique or vintage furniture. These distinctive pieces can range from a century-old heirloom credenza to a refurbished vintage bed.
Antique and vintage pieces have details that are not seen as often in modern furniture. Exotic woods; thick marble or granite; painted metals and exquisite, carved and inlay details are just a few of the remarkable features antique and vintage pieces have to offer. Try it out by introducing a single piece into a formal space like the living room, entry or dining room.
Weathered vintage goods blend seamlessly with the current and popular modern farmhouse style and can be sprinkled throughout the entirety of a home. They are full of "personality" and usually come with a fascinating background story. Local retail shops such as Red Plantation and Sugar Flower Market in Poulsbo offer a beautiful collection of unique antiques and vintage pieces from a mixture of origin.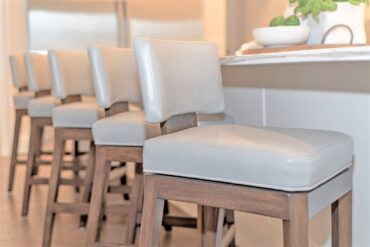 Focal Furniture
Eye-catching focal designs can be achieved with the use of dynamic patterned fabric, interesting textures or bright colors. Painted furniture in vibrant colors is an interesting and fun design trend. If you don't have the budget for new, consider reupholstering or painting an existing piece.
Chalk paint was created for reviving old furniture — this DIY project can be enjoyable and rewarding. If you have a wonderful accent chair or bench that needs a fresh look, select a bold, patterned fabric to give it new life with reupholstery. Skilled professionals are highly recommended for upholstery items with intricate details.
Whether it's new or refurbished furnishings, the most important quality of any interior plan is that it feels like a reflection of you, your family and your life. If you are unsure about your design direction or need an expert opinion, contact a design professional to assist you with revitalizing your space.