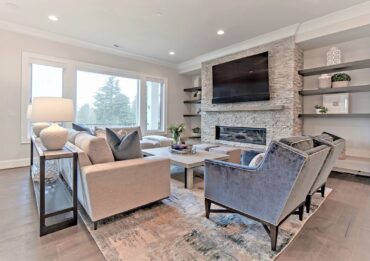 Interior design is an ever-changing industry of color and pattern. It can be difficult to make decisions regarding your home's "new look," particularly if you find yourself quickly getting tired of revolving design trends.
Texture — what may be considered the most interesting element of design — adds variety and depth to each space in a way that can withstand the passing of time. When designers create timeless interior spaces, implementing texture is a well-travelled design avenue.
Texture of interiors is not only about how materials physically feel to the touch, but also how people visually perceive them. These elements have incredible impact on a space and tend to be extremely versatile, appealing to traditional, transitional and contemporary consumers.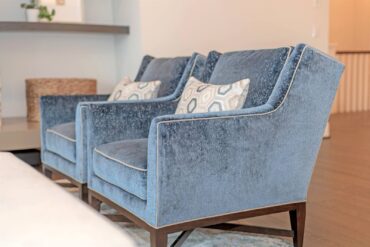 For example, a woven grass cloth wallcovering in a contemporary master bedroom may be the exact same "perfect fit" material for a very traditional powder room. The flexibility of this layer proves time and time again to be an investment worth making.
The following suggestions are various ways you can get started with your texture makeover. These methods range from architectural possibilities to concepts with minimal commitment and investment.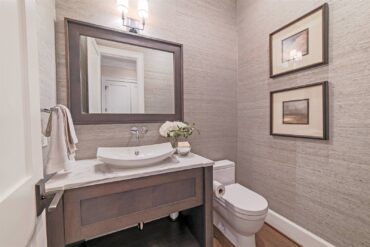 Bold Architectural Techniques
Eager to give your space a new look with the distinction of textured architectural surfaces? Consider a new dimensional material for your fireplace wall as solution.
Travertine stacked stone (also referred to as ledger stone) is a product that not only provides a natural element, but also gives a current aesthetic and quality overall appeal. If you are selecting materials yourself, make sure to lay out several samples together so you can better visualize the pattern your selected material creates.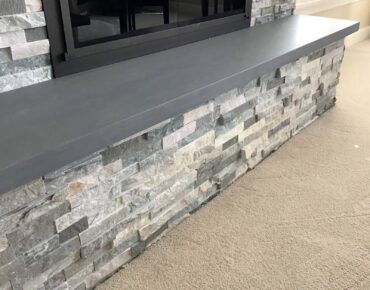 Many natural stones have a variety of colors, which can result in your new surface looking too busy. The natural variation of warm and cool tones is preferred only if that combination can partner cohesively with the other components of your interior. If you desire the look of texture but don't want to be overwhelmed with color variation, select a solid stone for better consistency.
Another option for creating impact architecturally is by adding a textural treatment to a wall or walls in a selected space. These treatments can range from a thick, woven wall covering to a rustic, reclaimed barnwood. The outcome is unique and eye-catching. Take the necessary time before making your final selections, as these choices should blend well with the style of your home.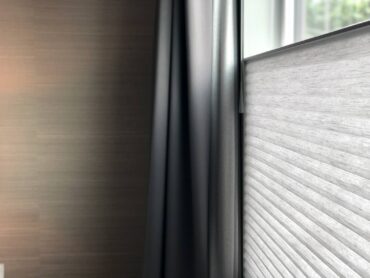 Textural Furniture
A weathered-wood trestle table, shagreen wrapped cabinet, clustered woven rattan dining chairs, or antiqued finishes and fabrics all provide opportunities to add texture into a design plan through the use of furniture. These unique applications are developed with care and consideration.
Furniture ("the fun stuff") is what a consumer truly "connects" with. These pieces should be a reflection of personal style and expectations. When selecting new products, consider how you would like them to perform and what functions are most important for each space.
Distressed and rustic surfaces are often appealing for the ability to withstand (or absorb) wear and tear. Textured surfaces, like a distressed or weathered-wood dining table, are more forgiving than refined surfaces when it comes to dings and dents — a feature that's consistently attractive to families with young children or consumers who often entertain.
When making over your space, upholstered furniture is an effective route for implementing visual interest. Consider applying a focal fabric with great visual texture to your living room chairs. You can customize new chairs or reupholster an existing set.
Soft Goods and Accessories
It is wise to invest in materials that perform well under the use of everyday life. A natural material like wool inherently holds up to spills and rapid use. Chunky, wool area rugs are unquestionably a "go-to" when it comes to adding texture to floors, for not only the immense comfort and visual interest, but also the level of warmth and coziness this provides to a space.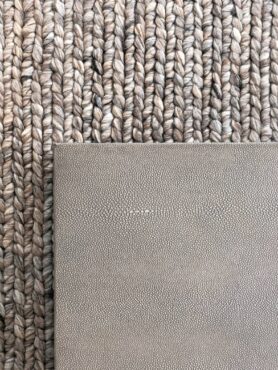 Placement for this style of area rug is best in rooms where people congregate to relax. Great rooms, family rooms and dens are the ideal location. This look can be expensive so if you are making decisions without a design professional, it is worth purchasing a large sample to make sure it works well with your surrounding interior furnishings.
Don't overlook the impact your window treatments can have. Many current products from vendors such as Hunter Douglas and Hartmann&Forbes provide privacy, translucent properties and UV protection, which can be essential for consumers. Draperies, roman shades or solar shades are excellent opportunities for selecting a textural fabric or material to increase visual interest in your home. Don't hesitate to bring in a consultant to assist with this important decision, precise measurements and installation logistics.
If you are on a budget, but this concept of a textural interior environment is activating some interest, not to worry. Accessories are a fun and easy way to introduce new variety to your space.
Accessories are the layer of design that create visual texture and dimension simply by grouping contrasting materials like metal, wood and ceramic. A seagrass tray on the coffee table and an oversized matching basket filled with extra throw blankets are an accessible and noncommittal route. Thick, nubby throw pillows or burlap-covered lamp shades are also effective and easy options.
Surrounding yourself with an environment built on the foundation of texture provides a sense of balance and depth. If you have been looking for a way to add more interest into your interior spaces, a new relationship with texture might be the right thing for you, and a concept worth some consideration. Start by collecting inspirational images — and let the transformation process begin.