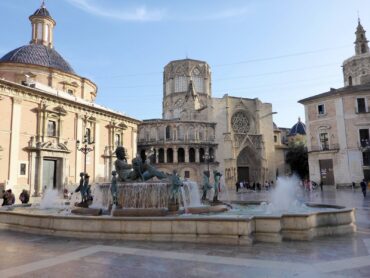 When one thinks of Spain, good wine, great tapas and flamenco music and dance quickly spring to mind. However, Spain is also known for amazing architecture, both past and present, as well as residential product design.
Nowhere is this more evident than in the design and fabrication of tile and plumbing products. So, it was no surprise that the 38th annual Cevisama International Fair for Tiles and Bathroom Furnishings, which took place at Feria Valencia, Spain on Feb. 3-7, drew visitors from 140 countries. They had an opportunity to view over 100,000 square meters of exhibition space, meet with 800 exhibitors and network with approximately 90,000 of their peers. These are some of the trends observed at this year's event.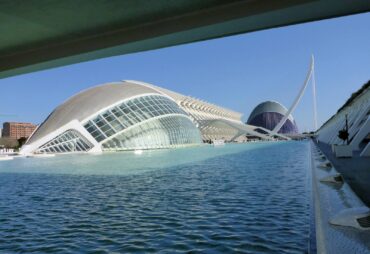 The fair provided much to see and feel. Offerings of tactile and textile-like tiles continue to expand, as do their applications. Tactile and three-dimensional tiles provide a lot of versatility for applications in the home, such as fireplace surrounds, dressing rooms, bedrooms, bathrooms, kitchens and more.
"Textile-like" tiles make for excellent wall coverings in bathrooms, closets, foyers and home offices. Mosaic tiles provide visual interest with the variety of available shapes and added interest depending on the color contract of the selected grout. Not to be left out, plumbing fixtures have also been adorned with a textural effect.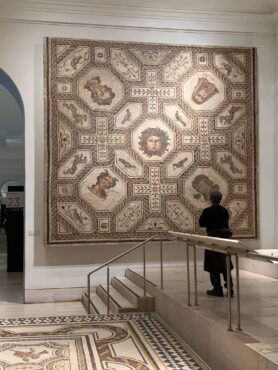 Custom-sized and custom-styled tiles are gaining popularity in commercial applications, especially hospitality, and it may be just a matter of time before they are offered in the single-family residential sector. This application is only limited by your imagination.
Replicating nature continues to be a trend in the tile realm. Botanical-themed tiles bring the outdoors in and deliver a fresh feel, while natural stone and wood look-alikes bring a sense of grounding and serenity to our fast-paced lives.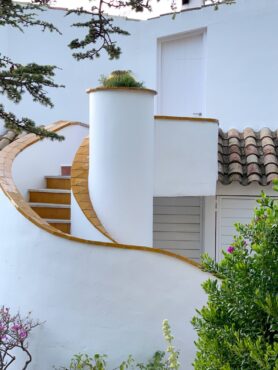 What was old is new again in both form and function. Glass block is given a fresh take with brightly colored borders, and traditional Spanish/Moorish tile patterns are given an updated look.
Cementitious tiles continue to trend, comprised of cement rather than clay or porcelain, with patterns both traditional and modern printed on them. They can be used on both floors and walls (as shown in the photo on the next page of the cementitious tile backsplash and floor tiles outside the men's and women's restrooms in a Madrid restaurant).
Large-format tiles continue to be very popular and have been freshened up with style lines that include monochromatic contrast of smooth and textured tiles, as well as stone and wood look-alikes.
Act naturally. Rough-hewn tile and stone sink basins were a common theme, perhaps as a counterpoint to our "smooth," tech-filled lives.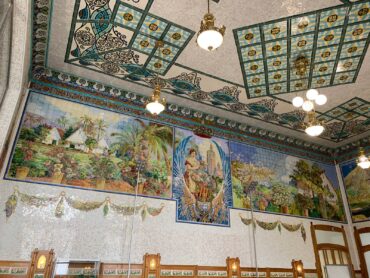 Mixing and matching different types of tiles is not new but there are definitely more bold moves being made with this concept, as illustrated by the shower vignette that includes cementitious tiles and wood look-alike porcelain tiles in harmonious hues.
Grays, beiges and pinks (think Benjamin Moore's 2020 color of the year, "First Light" — a soft, airy pink) have become neutral "backgrounds," which can be punctuated with pops of color. Appliances are available in primary colors such as red, blue, yellow and green, and now, the new trends are toward a variety of colors in plumbing fixtures such as sinks, shower pans and faucets.
Regardless of which type of tile strikes your fancy, it is in the best interest of both your wallet and your home that you consult with tile professionals before installing tile. A professional can alleviate some of the many pitfalls of working with tile, such as ordering quantities, appropriate applications (not all tiles can be installed on a wall or floor) and installation preparation. This will allow you to allocate your time to dreaming up the right tile look for you and your home.