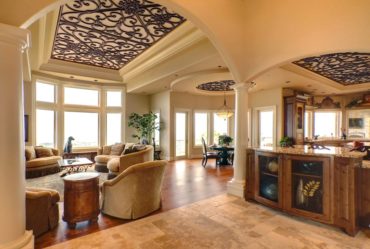 The 75th International Builders' Show, along with the 55th Kitchen & Bath Industry Show, blanketed the Las Vegas Convention Center in February while a dusting of snow fell on the city at large. About 2,000 exhibitor booths were available in the 1 million square feet of display space for the three-day event, bringing together about 100,000 construction and design professionals. In addition to the chance to view new products, attendees had the option to up their professional ante by attending any one of the 130 educational sessions and keynote presentations.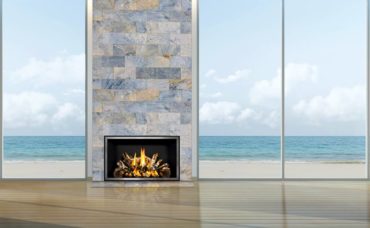 A Review of Industry Trends
Before launching into product-specific highlights, it is valuable to review industry trends that are affecting both builders/designers and consumers alike.
Labor shortages continue to plague the industry, as many in construction enter retirement and few are coming in behind to fill the void. The net result is higher project costs and longer lead times. New educational programs are launching to remedy this situation, but it will take a few years before the true fruit of these efforts and programs will be seen.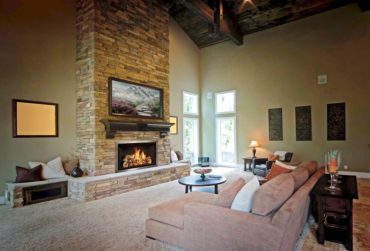 Tariffs have had a direct impact on the price of building materials, which ultimately gets passed onto consumers. The National Association of Home Builders (NAHB) is working on this issue and has seen some traction, but there are several wrinkles yet to be ironed out before material prices will level out or decline.
Many builders saw lumber package pricing increase as much as 30 percent during the first half of 2018. Lumber prices have since stabilized and even come down slightly in some sectors.
Regardless of where you stand on the political spectrum, it has always been challenging to balance economic, environmental and safety issues with government regulations. As the lack of affordable housing continues to plague many cities across the nation, the NAHB continues to advocate for regulations that will not stymie the American dream of home ownership while simultaneously protecting consumers, workers and the environment.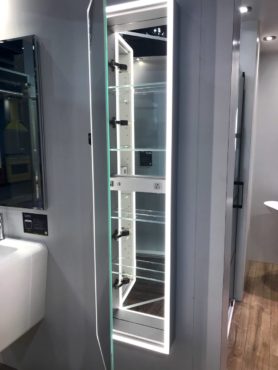 One answer to this problem is modular, factory-built homes and home components that can be quickly assembled onsite. Factory-built means reduced material waste, exposure to the elements and labor cost,s because weather and material deliveries are virtually taken out of the building equation.
When it comes to sustainability, consumers rank energy efficiency (and the related cost savings) as their top motivator for going green. This is followed by indoor comfort, most specifically as it relates to indoor air quality. So if products and building methods allow them to live healthier lives, consumers are willing to pay a premium for products such as air purifiers; HEPA filters; and low-VOC paints, adhesives and interior finishes.
Although smart-home technology has not taken off as intensely as those in the tech industry would have expected (hoped) — and not everyone sees the benefit of their refrigerator telling them what is inside or if the milk has spoiled — the trend is definitely gaining traction. This is evidenced not only by the plethora of Wi-Fi and "connected" products but also by the much-improved ease of use of such products by the nontechy types.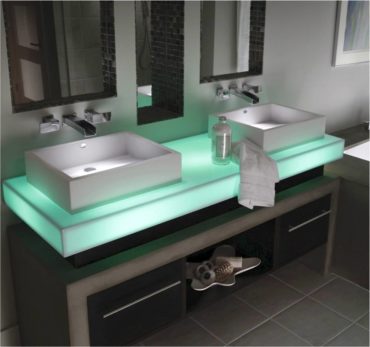 According to a study conducted by the National Kitchen & Bath Association, the U.S. residential market is expected to total $716 billion this year, split almost evenly between new and remodel construction, an approximate 5 percent increase over 2018. The kitchen and bath portion is expected to total approximately $177 billion, split almost evenly between kitchens and baths; however, the ratio between new construction and remodeled kitchens is roughly 1 to 4, while expected spending on new vs. remodel bathrooms is virtually equal.
Main Trends at This Year's Show
Open plans: Open-plan living still reigns supreme, with a blurring between indoors and outdoors made possible by increased offerings in products like windows and doors that virtually disappear (into a framed wall pocket or stack on themselves). Additionally, open-floor plans are keeping up with the continuing trend of transitional and contemporary styles that are dominating the residential design world.
Bathrooms: Bathroom remodel expenditures are on an upswing. The reasons behind this are two-fold: style and aging in place.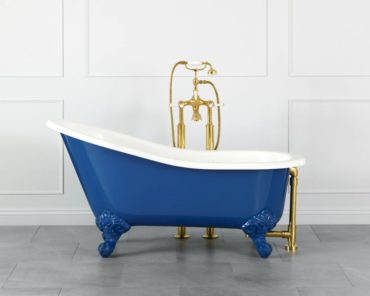 Homeowners are embracing the virtues of wall-hung and washlet-style toilets from both a style as well as a practical living-in-place perspective. Furthermore, hectic lives beg for relaxation and the bathroom seems to be the place where homeowners are finding sanctuary, along with ways to maintain or improve their health with features such as steam showers, multi-feature bathtubs, in-floor heat and mirrors that not only incorporate lighting but also allow them to keep up on the news.
Laundry rooms: Along with continued growth in the bathroom segment of the market, consumer requests for well-planned laundry rooms have increased significantly. The most sought-after amenities include laundry folding space, storage and boot benches, along with a place for convenient storage of backpacks, purses and shoes, all with adequate lighting — really a multitasking combination of laundry and mud room. More and more, upscale laundry rooms also facilitate crafting, gift-wrapping and pet-washing stations.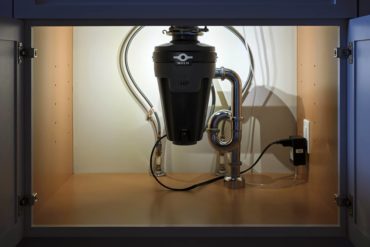 Kitchens: A strong kitchen design trend is the modern farmhouse. Whereby woods, especially rough-hewn woods, are paired with sleek quartz countertops and farmhouse sinks.
Matte black: Matte black took many interior residential product categories by storm, especially in plumbing fixtures, from black, freestanding bath tubs to faucets, appliances and more. Additionally, designers and consumers are breaking out of the matchy-matchy box and mixing their metal finishes.
Gone are the days when the finish on the plumbing fixtures, hardware and lighting all match — a matte black faucet with brushed brass cabinet hardware is quite elegant.
Aging in place: This trend has gone mainstream. With the double-digit increase in the cost of assisted care, homeowners are recognizing the economic benefits of remodeling with aging-in-place features in mind, not to mention the preservation of their independence and dignity.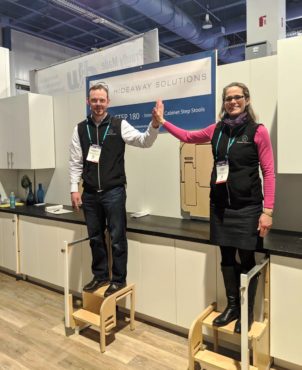 This is evidenced by the introduction of a variety of clever safety products, such as beautiful grab bars and built-in shower seats, as well as appliances that not only utilize smart technology but also incorporate more ergonomic hinging on doors and better lighting.
Mobile apps: There is an app for that. Appliance manufacturers have been busy developing smart technology features for their products. Everything from being able to start your wall oven with your phone (you better hope that the greasy broiler pan was not left in there), to having your cooktop walk you through a recipe with an integral display screen (younger generations didn't have home economics in school, stay-at-home parents or easy access to grandmothers to teach them how to cook).
On a more universally beneficial note, Wi-Fi connected refrigerators can alert your cellphone if the fridge or freezer has been left open or if the compressor has malfunctioned. This can be especially helpful for vacation properties but regardless, it can save valuable food product and wine collections.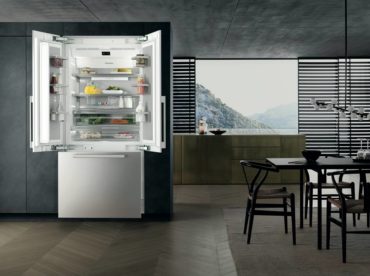 The number of leak detectors on display, especially with smart-home technology, showed a marked increase over previous years. This is due to a variety of factors, including laundry machines moving from the basement or first floor to upper floors of a home, as well as the insurance industry's response to water-leak damage claims — an ounce of prevention is worth a pound of cure. Home comfort and security controls, such as door locks, doorbells with built-in cameras, etc., are another segment that had a lot of product representation with complementary apps attached.
Storage: Storage is king. Consumers want uncluttered counters but they do not want to get down on their knees to retrieve pots, pans and the like from the depth of their kitchen or bathroom cabinets. The variety of convenience hardware products for both kitchen and bathroom cabinetry continues to increase in an effort to provide consumers with more accessible storage that is easy to open and manipulate and is also attractive.
Lighting: From lighting the insides of cabinets, to the underside of sinks, tubs and toilets, to the more mundane overhead lights and the dramatic backlighting of countertops and wall installations, good lighting is on everyone's radar these days, along with smart-home lighting controls.
Customization: "Express yourself" is the theme. Manufacturers are offering consumers the option to choose one finish for the base of their faucet and another for the handles; the knobs on your range can be a different color than your range; the center of your cabinet pull can be a different finish than the mounting base of the hardware; your freestanding bathtub can be white on the inside and any number of colors on the outside — in short, multifinish options are trending. Depending on order size, manufacturers such as Inox will laser-etch your door hardware with the design of your choice — have a family crest?
Best in Show
Artis Wall: A reclaimed-wood panel product and installation system that lets DIYers and contractors embrace their inner farmhouse style. And, if they change their minds, repositioning or removal will not damage the walls. Winner of the Best Kitchen Product at IBS 2018.
Lockly: This smart lock is compatible with both Alexa and Google Home. From all outward appearances, it is not hackable, giving you complete control and flexibility with respect to who enters your home and when.
Cool refrigerators: If exquisitely designed and engineered food preservation is your thing, then you have some spectacular options for refrigerators from Liebherr, Miele, Perlick and Thermador. Amenities like LED lighting; stainless-steel interiors; powder-coated drawers and shelf edges; and humidistat controls for cheese, meat and produce zones render them the ultimate food-preservation box for your farmers market finds.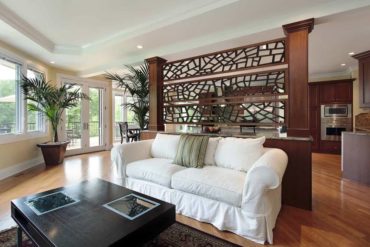 Tableaux decorative grilles: Sized and finished to your projects exact requirements, these grilles make a subtle statement when used as room dividers, ceiling treatments, privacy windows and more.
TimberTech/Azek composite decking: The Vintage and Legacy series are now offering three-deck board widths with no pattern repeat, rendering the most-realistic wood look in the product category. For a cohesive look, all trim boards come in five widths and are preprimed and ground-contact ready. Applied paint cures in 24 hours for an easy and fast assembly.
Chef Center sink by Franke: Whether you have limited space or limited mobility, the Chef Center sink provides a wide variety of preparation and cleanup options in one location for efficiency of space and movement.
TOTO weightless, zero-dimension bathtub: If you ever wanted to feel like an astronaut in space, then this is the bathtub for you. It allows you to float in the bath water as if you were weightless, creating the ultimate relaxation experience.
Broan Flex DC LED bath fan: Not the sexiest of products at the show but definitely one worth considering. This affordable bath fan has three CFM levels, a sleek grille with built-in LED light and a housing box that will help, not hinder, your blower-door test rating.
Laminates: Formica Corp., Wilsonart and Eggar laminates are turning heads and minds. With more realistic finishes, textures and double-sided products, it is easier than ever to use Formica and Wilsonart laminates in both commercial and residential spaces, regardless of the overall project price point. Eggar is just entering the U.S. market with a production facility underway in North Carolina. In addition to producing beautiful laminates, they produce amazingly realistic edgebanding products.
Andersen Windows Easy Connect Joining System: This system allows homeowners to achieve the look they want by mulling multiple windows together on the job site, saving installation time and labor costs while reducing the probability of product damage.