For many Pacific Northwest residents, cooking and entertaining outdoors is comfortable and feasible for much of the year. Sitting around a fire-pit in late October with friends is one of the greatest pleasures of fall — and who doesn't love a barbecue turkey at Thanksgiving or Christmas?
Homeowners looking to enhance the enjoyment or resale value of their home may want to focus their attention on projects outside of the home. According to the "2016 Remodeling Impact Report: Outdoor Features," a new report from the National Association of Realtors and the National Association of Landscape Professionals, not only can outdoor remodeling projects add value to a home on resale, but they can increase the happiness of homeowners planning to stay in their homes.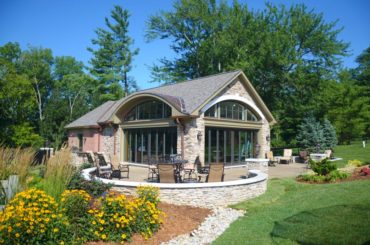 Before you embark on an "outdoor remodel," there are some things you will want to think about. First, it is important to start by answering the why, what (to incorporate), where, when and how to execute an outdoor remodel.
Why is an outdoor remodel wanted or needed? A viable plan can be started by answering these questions. Is it to:
Expand the home's living space?
Derive more enjoyment from the home?
Cook odiferous or prolonged-heat foods outdoors?
Increase the resale value of the home?
A combination of two or more of the above?
What are the desired features of the remodel? Whether simple or multifaceted, it is important to consider needs and wants in the planning stage:
Platform: Stone/concrete for a patio or wood/composite decking?
Cooking: Free-standing or built-in barbecue, built-in ventilation for barbecue, pizza oven, warming drawer, burner, refrigeration, sink/faucet, countertops and cabinetry?
Seating: Dining or casual? Built-in or storable? Will the outdoor cook have the ability to maintain eye contact with family and friends?
Lighting: In the cooking area, dining area or pathways
Heat: Firepits (portable or built-in), fireplaces and heaters (portable or built-in)
Water features: Fountains, ponds, sinks, hot tub, pool, hoses
Play equipment: Swings, slides, trampoline, etc.
Plantings: Ornamental or edible (raised garden beds)
Storage: Be it a garden shed or utilitarian storage for outdoor items such as furniture, tools, etc.
Accessibility: Ensure that the space is accessible for the people and equipment required during construction as well as after construction. An outdoor remodel celebration will not be complete if family members and friends with physical limitations cannot join the festivities because there are physical barriers to access.
Budget: Has a project budget been established?
The next step is to plan the location of an outdoor remodel. Taking into consideration required setbacks, drainage and access to utilities, most homeowners will locate their outdoor remodel in their backyard.
Consider the following:
How much usable space is available.
How the sun falls on the proposed location throughout the year and particularly during the months when the outdoor features will likely be used. Will the proposed plantings get too little or too much sun? Will people relaxing on the patio or deck need an umbrella or are there naturally shaded areas for seating and dining?
How the wind patterns affect the proposed location, especially when it comes to outdoor cooking. Smoke billowing over guests while they wait for their burgers is not a desired outcome, nor is smoke and cooking grease directed toward the house, where it will adhere to windows and siding as well as potentially enter the home.
The feasibility and cost associated with running utilities such as water, power and gas lines to desired features.
How to protect the outdoor features during the coldest/hottest weather.
Another question to ask is when do you want the project completed. Most outdoor features in the Pacific Northwest will see their highest use between March and October. March will begin the gardening season and October, depending on location, is when many people will retreat indoors for warmth and light.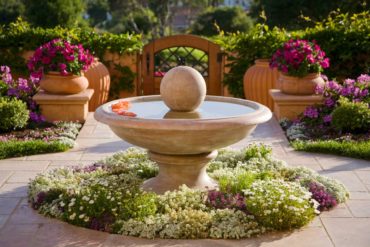 Depending on the complexity, some projects can be done in a weekend (and do not require a permit) while others can take several months and require a permit (those including a deck, gas lines, water lines, etc.). If there's a completion deadline, it is important to plot out the project timeline so that it can be properly planned and executed in time for the next family reunion, wedding, etc. without stressing out the homeowner or build team.
Further, depending on the location and topography of the project site, there may be calendar restrictions on performing excavation work and it may simply be more cost-effective to dig when the ground is not saturated (height of the rainy season) or extra hard (winter months).
How will the outdoor remodel be executed? Again, this will depend on the complexity. Consider:
Who has the requisite time, tools and skill set to successfully design and complete the project? The homeowner? Licensed/certified professionals such as a landscape designer/architect, a contractor who specializes in earth moving and landscaping, a kitchen designer, a remodeling contractor? Or a combination of all of the above?
Who will ensure that all the materials selected are suitable for the plan and the climate and meet current building codes? Recognize that outdoor kitchen and fireplace equipment as well as countertop materials and tiles are specially engineered or rated for outdoor installation (or both). Using materials and equipment that are not rated for outdoor installation can result in product failure and potential harm to people and structures.
Winter is a great time to start planning for an outdoor remodel. If you can't recollect how the sun and wind move across the yard, see if you can garner some clues by reviewing photos of past backyard activities and events. Interview professionals who provide the types of design and installation services needed for your project and get on their calendars. Then sit back and put together the guest list for you first backyard celebration!