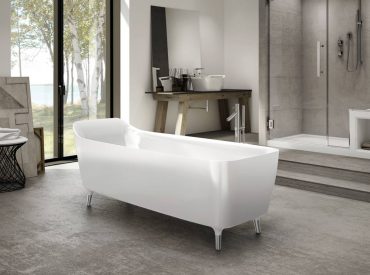 This year's Design and Construction Week, hosted in Las Vegas in January, did not disappoint. Comprised of four distinct shows — the International Builders Show, the Kitchen and Bath Industry Show, the International Window Coverings Expo and the International Surface Event — it had on display products for everyone's design and construction needs.
The combined shows attracted more than 3,750 vendors and nearly 110,000 attendees and covered miles of isles (no need to go the gym!) for a sum total of 1.2 million square feet of exhibition space, double the space of the 2014 show. Dedicated design and build professionals were treated to nearly 200 continuing education sessions on a variety of topics from code compliance, to economics to aging in place and more. The following is a compilation of the best and most unique products at this year's show.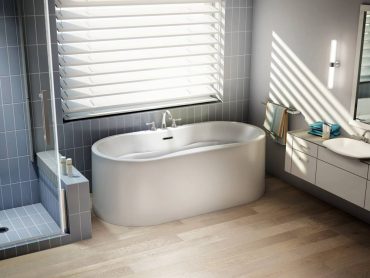 What's Trending
Freestanding bathtubs are definitely in.
They are great for bathrooms both small and large, as they keep the room feeling open and spacious. Coupled with decorative Roman tub fillers, they become a real focal or "wow" point for a well-designed bathroom.
Freestanding tubs are typically constructed of acrylic, cast iron (not a good choice for a second-floor bathroom remodel) and resin; a few beauties are made of wood. Features such as arm rests and wide rims for the installation of deck-mounted Roman tub fillers are a bonus, such as those incorporated into the Fleurco Stanza.
www.fleurco.com • www.valleyacrylic.com
Saving for a rainy day.
The inability to store energy from renewable sources is now a thing of the past. Outback Power and JuiceBox Energy Inc., both nominated for Sustainable Product of the Year at the 2016 International Builder Show, have developed relatively easy to install and maintain energy-storage systems for solar energy. This is a real game changer not only for individuals who want to reduce their utility costs but also for those seeking backup power during power outages as well as those who want to build and live in areas far from the power grid.
Each company is offering a variety of sizes from 4- to 10-killowatt-hour that can work in conjunction with distributed energy generation.
www.outbackpower.com • www.juiceboxsolar.com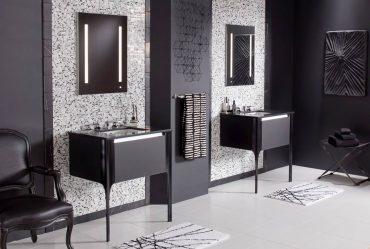 Who doesn't like a twofer?
Lighted bathroom mirrors hit the scene several years ago and one of the best manufacturers of this product is located in Everett. Needless to say, several manufacturers have jumped on the lighted-mirror bandwagon and they could be found all over the show floor.
For small spaces, they can't be beat. Depending on style, they really do provide excellent illumination of the face for applying make-up, shaving and more. Another for the "twofer" book — the downlight duplex receptacle by SnapPower. This item installs with only a screwdriver and uses the electricity of the outlet itself to power the LED lights on the cover plate.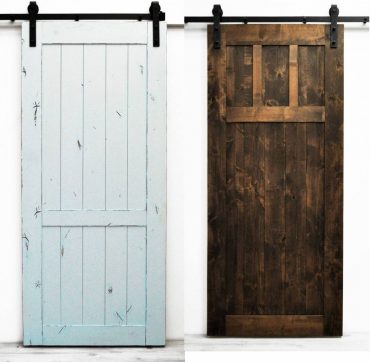 Barn and pocket doors.
Both are great options for tight quarters, as they do not impede furniture placement; however, historically they have not been the prettiest or provided the smoothest operation. Inox took the desire for smooth operations on pocket-door hardware to heart with its Urban Flush Pull design. The lock and finger pull move smoothly and quietly.
www.unisonhardware.com • www.dogberrycollections.com
Gray is the new white.
The color gray in all its gradations has taken the design world by storm. From cabinets, to counters, to wall tiles to floors, gray is the fresh neutral that white once was.
www.hardwareresources.com • www.caesarstoneus.com • www.blancousa.com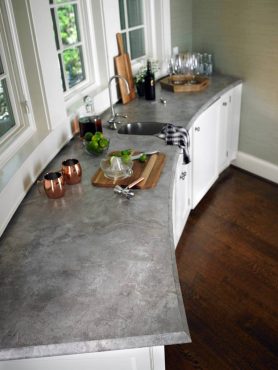 It's all in the texture.
Textural finishes have been trending for a while, beginning with raw edges on stone and wood countertops, and now in many wall finishes. Several beautiful examples of this trend can be found in textural wall tiles in the Walker Zanger Kaza, Studio Moderne and Knit collections.
I can't believe it's not wood.
You can find amazingly realistic "wood" options in low-maintenance tiles, laminates, sintered compact surfaces and more. A beautiful example of this is Neolith's La Boheme B01 and B02 from the Timber Collection as well as Daltile's aged walnut porcelain floor tiles and Wilsonart's laminate in Buka Bark wood grain.
www.daltile.com • www.wilsonart.com • www.thesize.es/neolith/en/new-products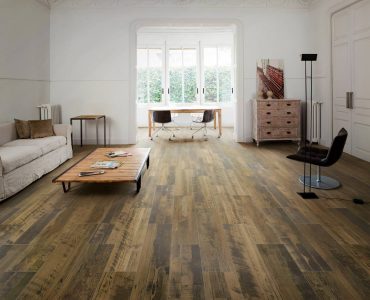 Multitasking kitchen sinks and faucets.
Not just a utilitarian hole in your kitchen counter anymore! Today's kitchen sinks represent a multitasking "zone" and come with a full complement of handy accessories.
The Chef Center from Franke is a one-bowl sink that helps make meal prep and entertaining a breeze. It features two antimicrobial compartments as well as a variety of custom accessories such as a cutting board, colander, grid and the new and exclusive "roller mat."
Another notable product is The Reality Sink by RCKsinks that is comprised of a single, oversized sink bowl (20 inches wide by 17 inches deep) and an integrated drain board with drying rack (13 by 17 inches) that can fit over a standard base cabinet with modest alterations.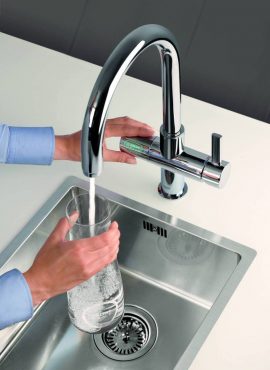 GROHE introduced GROHE Blue, which is a multifunction faucet offering standard hot and cold water along with filtered water and carbonated water, all from one faucet.
www.franke.com • www.rcksinks.com • www.grohe.com
Bring the outdoors in.
Folding exterior glass doors continue to gain traction as many homeowners seek to make a seamless transition between a home's interior and exterior living spaces. The leader of the pack for this product is NanaWall with its high-quality (all components are manufactured and assembled by NanaWall), FoldFlat feature and its newest product, BEARricade (designed for homes that are in or near bear habitat and are susceptible to bear "break-ins").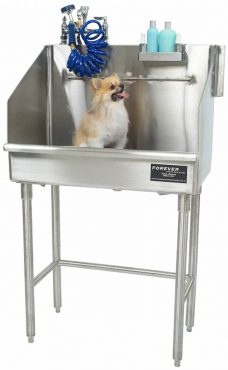 How much is your dignity worth?
Washlets, multifunctioning toilet seats, have been trending for years now, allowing consumers to experience hygienic, water-conserving, hands-free and paper-free toileting. However, TOTO has upped the ante with the updated Neorest 750H (winner of the iF International Award for Design Excellence), which includes a nonchemical, self-sanitizing "Actilight" system feature, along with all its wonderful, original features such as sensor operation, heated seat, deodorizer and more.
Pets rule.
Homeowners from coast to coast are investing in pet stations and amenities. If your dog dislikes trips to the groomer or the backyard hose, this may be the product for you and your pet — Bathtubs for Pets by Forever Stainless Steel. Hygienic, all-welded, stainless-steel construction (some models have built-in, high-capacity hair-catching systems), with elevated comfort platforms, keeps pets safe and secure and the homeowner comfortable too.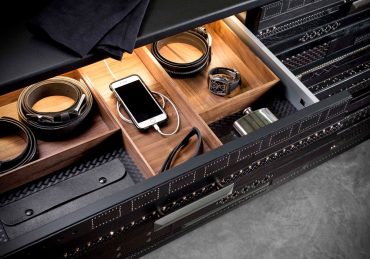 All charged up.
Consumers want organized, clutter-free spaces and one product that truly delivers is in-drawer receptacle and USB ports for charging phones, tablets and laptops.
www.dockingdrawer.com • www.hafele.com
A well-lived life has its conveniences.
This year's cabinet and closet hardware as well as appliance debuts were all about accessibility — bringing the content stored in these spaces to the end user. Hardware Resources has a completely new take on the corner susan for kitchen base cabinets. The Easy Susan design takes away much of the frustration with the inability to keep things organized in a traditional susan by virtue of the multiple moving parts.
Hafele's backsplash rail keeps frequently used items within close reach and off the countertop. Hardware Resources is also offering a new take on a closet shoe rack — it slides out and pivots for ease of viewing.
www.hardwareresources.com • www.hafele.com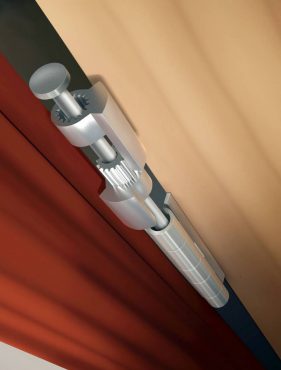 Some Show Favorites
Tell the cat it will have one less toy to play with.
We all need them but it was hard to get excited about selecting door stops — until now. The DoorSaver doorstop fits into the door's existing hinge and it is adjustable. No tools required to install unless, of course, you can't get the pin out of the existing hinge. You only need one DoorSaver per door (not recommended for self-closing fire doors); it comes in several on-trend finishes and the retail price is less than $7 each.
Avoid 'sick house syndrome.'
Today's homes are being build tighter and more energy-efficient than ever before, which is a good thing. However, an unfortunate side effect is stagnant air in the home and the potential for concentrating harmful off-gassing from new building materials. To combat this issue, a recent ventilation code, ASHRAE 62.2, went into effect. It requires "make-up" air or "whole-house ventilation."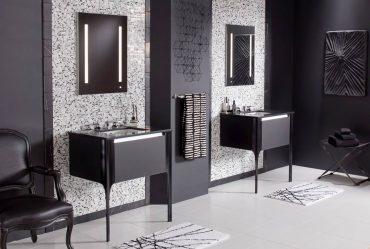 In response to this code, Panasonic, a leading supplier of home exhaust fans, developed the Select Cycler (nominated for Best of Show for Sustainable Products for 2016). Rather than being a standalone passive inlet that penetrates an exterior wall of the home, the Select Cycler is integrated into the home's existing HVAC system, providing better distribution (balance) of the fresh air exchange. It can be fitted with 4-, 6-, 8- or 10-inch duct options; it is easy to operate and maintain and cost-effective.
All in the details.
Always dramatic but frequently overlooked … Archways & Ceilings Made Easy offers a variety of stock and customizable factory-fabricated ceiling treatments, archways as well as wall treatment kits to give your home that custom look. Nothing quite says "wow" like a domed ceiling or a welcoming arch.
Not for the faint of wallet.
DXV, the upper-end division of decorative plumbing manufacturer American Standard, has developed a line of highly unique, limited edition 3D-printed lavatory faucets. Note: The water goes through the individual lattice pieces rather than up the center of the faucet spout.
There are currently three models available, with only 99 units of each slated for production, with an associated cost of between $17,000 to $19,000.
Look, mom — I can see the back of my head!
Ever been frustrated by the inability to see the back of your head while coifing? The Dual Vanity Mirror by Synergy Products is the answer to your problem. Simple yet elegant, it can be mounted to whatever height is best for you.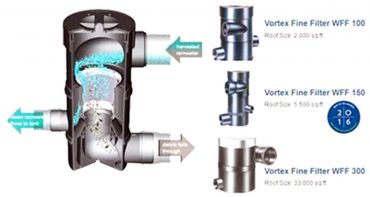 Winner of International Builders Show's Best of Show for Environmentally Friendly Products.
Rainwater harvesting at its best — safe, easy-to-maintain rainwater harvesting is a thing of the future with the WISY WFF 150 Vortex filter from Rainwater Management Solutions. Made from ABS and stainless steel, this easy-to-install filtration removes nearly 95 percent of the typical bacteria found in rainwater runoff from roofs.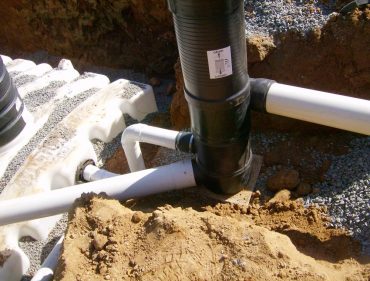 The water filtered by the WFF 150 can be safely stored in a tank and used for irrigation, toilet and urinal flushing, janitorial work, laundry, fire protection, evaporative cooling tower make-up, process water and other nonpotable uses.
Shower your way.
With the right tools, a homeowner (or a licensed plumber) can install a terrific retrofit product, commonly referred to as a "shower rail," which converts any existing shower water supply from a single fixed head to a dual head (one fixed and one handheld). Having a handheld shower head allows bathers to direct water to exactly where they want it and away from where they don't (bandages, coifs, etc.).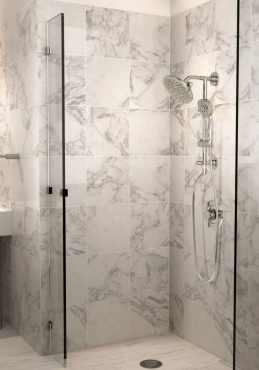 Perfect for "aging in place" folks too, as it allows for seated showering. Extra bonus — if you already have a handheld or fixed shower head that you like, you can use it with the Annex from Moen (available second quarter of 2016).
A disaster averted.
Ever had a flooded crawl space or basement from a frozen hose bib? The House Hydrant and House Hydrant 2 by Seattle-based Aquor Water Systems is a frost-free hose bib as beautiful in its design as it is in functionality. Constructed of lead-free, high-performance o-rings and a patented bayonet lock, the House Hydrant provides ease of connection with a leak-proof seal ensuring freeze protection down to minus-30 degrees.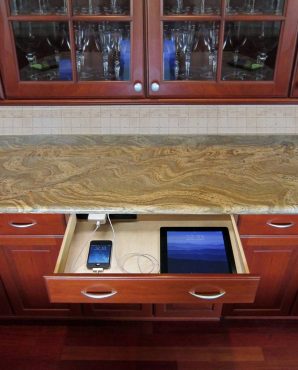 Let there be light.
Illuminating the insides of drawers, cabinets and appliances has gained significant traction in the past few years and for good reason. The U.S. population is aging and with aging comes diminished vision, so illuminating the interiors of cabinets and appliances creates safer, more ergonomic storage for all.
www.hafele.com • www.bosch.com
Necessity and desire are the mother of invention and there was no shortage of unique products debuted at this year's Design and Construction Week. It is exciting to see manufacturers tackling consumer issues, both large and small, with simple solutions to everyday problems.