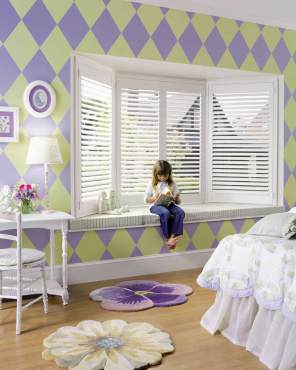 Safety is a concern for everyone, especially parents. An important part of raising children is careful supervision of their activities in the home. Parents need to be aware of their children's surroundings at all times in order to anticipate and prevent potential injury. One of the most overlooked areas in the home is the window. Whether open or closed, windows are a potential hazard to the safety and well-being of toddlers and young children.
According to the Consumer Product Safety Commission (CPSC) and the Window Covering Safety Council (WCSC), since 1990 more than 200 children have died as a result of accidental strangulation from window-covering cords.
"We have always been a strong supporter of these two esteemed organizations and their mission of educating consumers about child safety, especially the potential dangers of window-covering cords," said Joe Jankoski, corporate vice president of merchandising for Hunter Douglas and a member of the board and past trustee of the WCSC.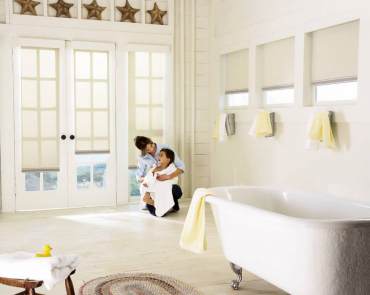 Hunter Douglas was the first manufacturer to respond with a solution to the problem and has consistently taken a leadership position within the industry with regard to innovating alternative lifting systems that enhance the safety window coverings and building consumer awareness of window covering safety.
"Unfortunately, the majority of accidents still happen in the home," said Jankoski. "We urge parents to go through the home from top to bottom while on their knees to better understand potential hazards from a child's vantage point. Where we see the unremarkable, functional aspects of daily domestic life, a child may see an intriguing tangle of wires, a space in which to hide, a plant or pills that look good to eat or a bottle of cleaning fluid that resembles the juice that Mommy takes out of the refrigerator."
Test your child safety knowledge, with this quiz developed by Hunter Douglas to raise awareness of child safety issues: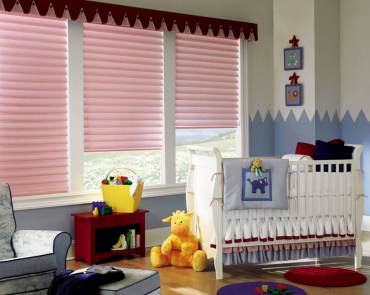 Window screens provide adequate protection against falls.
FALSE. Screens are designed to keep bugs out, not children in. Install locks on all windows, even those on the ground floor. If you need to open a window for ventilation, install a side lock that will keep it at a level too low for a child to pass through.
Avoid long draperies when decorating a child's bedroom.
TRUE. When kids start to crawl, there's a real danger that they will pull on the fabric, bringing down the hardware and heavy, potentially suffocating draperies.
Cordless window fashions help prevent a potential hazard.
TRUE. Yes, Hunter Douglas has developed the LiteRise® system that eliminates potentially dangerous operating cords, and raises and lowers the window fashions with a gentle touch on the bottom rail.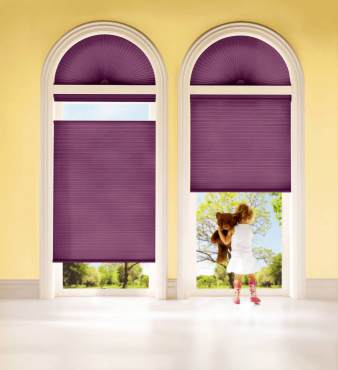 Place furniture close to the window so children can benefit from fresh air and sunlight.
FALSE. Toddlers are very agile and can climb from a crib or other furniture to the windowsill. And, in case the window is broken, there's a danger of injury from flying glass.
Sometimes the less obvious items can present the biggest potential hazards.
TRUE. Splintered wood, untacked carpets, poorly secured shelf units and dangling appliance cords are just a few of the not-so-obvious hazards to child safety.
Crib toys strung across the crib or playpen should be removed when the child is about a year old.
FALSE. Once a baby is able to push up on his hands or knees — usually around 5 months — the cord used to fasten the toys can pose a danger.
Crib slats should be no more than 2 3/8 inches apart.
TRUE. Also, avoid decorative cutouts that might trap little heads.
Candles are a pleasant addition to a child's room.
FALSE. Never put a candle anywhere in a child's room and be sure that all lighted candles, lighters and matches are out of children's reach at all times.
Parents should put electric socket covers over all outlets.
TRUE. There are a number of easy-to-install socket covers on the market that keep small fingers out of dangerous outlets. They also prevent appliances from becoming unplugged accidentally.
Large glass doors and windows can shatter from the weight of a child's body.
TRUE. Use shatterproof glass in the construction of sliding glass and French doors and put stickers at child's eye level on these and any other wide expanses of glass.
Many household plants can be toxic to children.
TRUE. Houseplants not only make our homes aesthetically pleasant, they help to oxidize and cleanse the air. However, some common household plants such as amaryllis, begonia, philodendron and poinsettias have some level of toxicity when ingested or when they come in contact with skin.
Doors can also be a hazard to small children.
TRUE. Small fingers can be caught and even amputated if caught in closing doors or hinges. Foam guards can be installed to prevent this.
Children can only drown in six inches of water or more.
FALSE. Children can drown in as little as one inch of water in a bathtub, wading pool, toilet, bucket, spa or hot tub. These accidents can happen in seconds — never leave a child unsupervised near water, even for a moment.
Household cleaners and all medicines should be kept in locked cabinets.
TRUE. Many ordinary household products and over-the-counter or prescription medicine can be lethal. Kids can mistake pills for candy and detergent for juice. Spilled liquids can splatter and get into a child's eyes. Secure these items carefully and keep the Poison Hotline number posted near the phone: 800-222-1222.
This article was first published in the Fall of 2010 print edition of the WestSound Magazine. Any discrepancies, omissions, or inclusions that seem incorrect are purely due to the age of this article. WestSound Magazine deemed this article useful and beneficial as a contribution to today's readership, and therefore is included in this site's online article archives. If you feel the content of this article is detrimental due to its age, please feel free to contact us to request removal or modification.