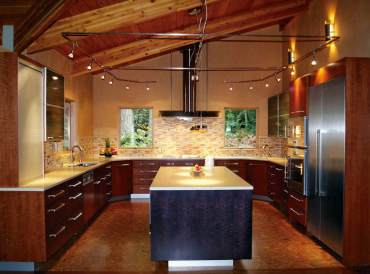 Countertops are the workhorse of both the kitchen and the bathroom. They perform a myriad of tasks including food preparation, writing surface for bill paying and homework, buffet serving space, supporting small appliances, facilitating daily hygiene routines and more. They are subjected to a wide variety of abuses including hot pots, acidic foods, alcohol-based personal care products, metal rivets on small appliances, ladies purses, etc.
Countertops typically comprise 5-15 percent of an average full kitchen remodel budget while bathroom countertops (not including tub or shower surrounds) will comprise approximately 5-10 percent. Costs aside, everyone has different needs and desires when it comes to countertop performance. Therefore, before investigating specific countertop materials, consider the following factors in choosing the right countertop for you and your project.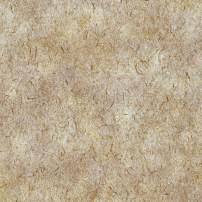 Stain Resistance: How effective is the countertop material at resisting stains? Think of a water-resistant watch versus a waterproof watch. Most countertop materials will resist stains, provided you wipe them up in a timely manner, but this will depend greatly on the porosity of the material and the type of sealant, if any, applied to the material. Ask yourself: Are you a neat and tidy person who cleans as you go or are you more spontaneous and don't mind a mess? If you fall into the latter category, you will want to choose the most stain-resistant material available.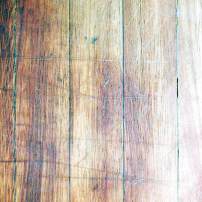 Scratch Resistance: How effective is the countertop material at resisting scratches? This will depend on how "soft" the material is and how easily it can be repaired. Do you allow people to sit on your counters in jeans with rivets on the pockets? Do you typically place handbags with metal "feet" on your countertops? Are you in the habit of placing rubber bumpers or felt tabs on small appliances and own objects d'eart that you place on your counters? Do you enjoy home-maintenance repair projects? If you answered yes to the first two questions and no to the second two, then look for countertop materials that are hard and durable.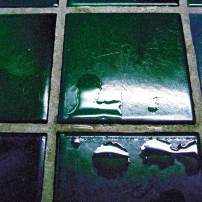 Heat Resistance: Can you put hot pots off the stove or hot curling irons directly on the countertop? With the exception of glazed ceramic or porcelain tile and metal, the simple answer is no. A trivet, hot pad or towel should be placed under hot items before they are set down on most counters. As a point of clarification, typically it is not the countertop material that is damaged by the heat but rather the sealants such as those applied to quarried stone counters (granite, marble, limestone, etc.) or concrete counters. Once the seal is compromised, the countertop may become susceptible to staining. Removing stains from quarried stone countertops is an arduous process that entails applying a poultice, and is best handled by a professional.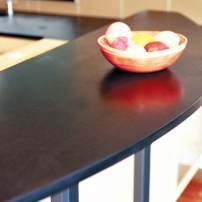 Maintenance and Repair: Be honest with yourself, make sure you choose a countertop that possesses maintenance and repair requirements that fit your lifestyle and your skill set. This will ensure that your countertop investment looks beautiful for years to come.
Countertop Types
It is important to select a countertop material/color that will render a timeless look (think back to the orange and apple-green martini countertops that were wildly popular five years ago and discontinued shortly thereafter) as well as one that you will happily face day in and day out for years to come with pleasure. Also consider whether the material is a good match for the architectural style of the home and room.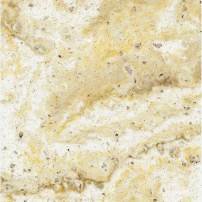 When one thinks of contemporary styled kitchens and baths, engineered stone, solid surface, concrete or metal countertops spring to mind. Traditionally styled kitchens and baths tend to bring thoughts of quarried stone or butcher block. Country styled kitchens and baths lend themselves to tile. The design police will not haul you away for installing a quarried stone countertop in your contemporary kitchen; however, architectural style is just one more criteria to factor into your decision process.
Now that we have the basics of the selection criteria down, it is time to consider the various countertop material options. Price ranges quoted are indicative of installed costs (without back splashes or cutouts) in the Pacific Northwest.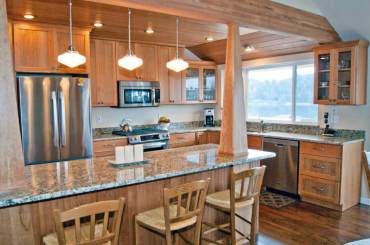 Laminate: Laminate is comprised of multiple layers of paper plus a color/pattern sheet with a clear melamine overlay. The layers are bonded together with phenolic resin and compressed under great pressure, which is where the material gets its secondary name, high-pressure laminate. Laminate sheets are adhered to a base or substrate such as plywood. Generically referred to as Formica, bur Formica is just one of many brands of laminate.
Wood: Wood countertops, often referred to as butcher block, can be made of a variety of wood species, with maple being the most common. Butcher block comes in two styles — standard and end-cut. Unfinished wood counters are common for food preparation while finished wood counters are more for show.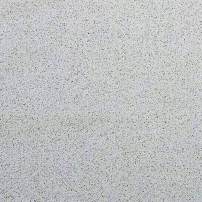 Ceramic Tile: Tile countertops are highly durable and can be designed with a wide variety of colors, shapes and styles. They are highly durable if the grout is "color seal," which significantly reduces staining and maintenance requirements.
Composite Paper: Paper composites are comprised of paper (often recycled), bamboo fiber, recycled wood fiber, salvaged wood fiber and renewable, wood-sourced cellulose fiber from managed forests that is then compressed and typically held together with a petroleum-free phenolic binder. They are very smooth to the touch and have a leathery look.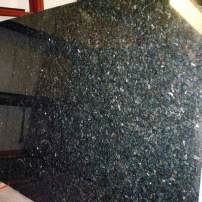 Solid Surface: Generically referred to as Corian, a solid-surface countertop is petroleum-based acrylic or acrylic-and-polyester resin composite. It can be manufactured in multiple thicknesses such as ?-inch panels for shower surrounds and ?-inch slabs for kitchen and bathroom countertops. It is very malleable, can be molded into a variety of shapes and can be inlayed with contrasting color bands or shapes.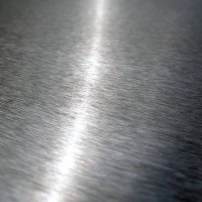 3-Centimeter Engineered Stone: Also referred to as quartz, engineered stone is comprised of 93 percent crushed quartz rock and 7 percent polyester resin that are pressed into 2-centimeter (3/4-inch) and 3-centimeter (1 ?-inch) slabs using a vibrocompression vacuum process. This material is highly durable and has very low-maintenance requirements.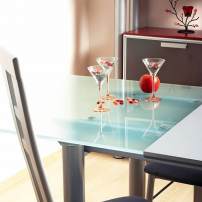 3-Centimeter Polished Granite: No two slabs are identical, which makes polished granite counters unique. Although sequencing is common in quarried slabs, you may not have access to the quantity of sequenced slabs that you need for your project, which means color and veining can exhibit vast differences. Provided your installation fabricator has applied a high-quality penetrating sealer, polished granite should be a low-maintenance surface.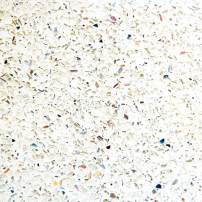 Metal: Metal countertops made of copper, stainless steel or zinc, are the epitome of low maintenance. Sheets are molded and typically secured to a plywood subtop. Metals are relatively soft so they scratch very easily but repairs can be buffed out with the right tools. They are extremely hygienic due to their nonporous nature; they will not grow bacteria and are extremely easy to clean.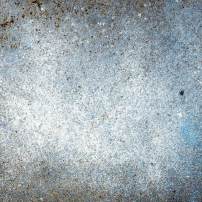 Glass: Countertops can be made of custom solid slabs of clear or colored glass. Beautiful and unique, they are nonporous and can provide several unique design features such as back lighting, creating a beautiful glow. One characteristic that many people are surprised by is that they can be unexpectedly noisy and contribute to sound reverberation in a room.
Glass Terrazzo: Terrazzo countertops are typically made from recycled glass mixed with either a cement or resin binder. Other materials commonly added to the mix include shells, pottery, discarded china bowls and toilets, stemware, windshields and other glass materials. Beautiful and relatively unique, these countertops are often specified in projects that are LEED certified.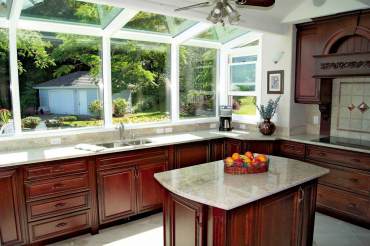 Concrete: Concrete countertop fabrication is either cast in place (fabrication is done directly on the cabinetry on the job site) or custom precast where fabrication is completed in a fabrication shop then installed on the job site. Concrete countertops are highly customizable, making each one unique. Colors are muted but somewhat limitless while edge options are customizable. Integrated sinks, drain boards and backsplashes are some of the hallmarks of concrete countertops.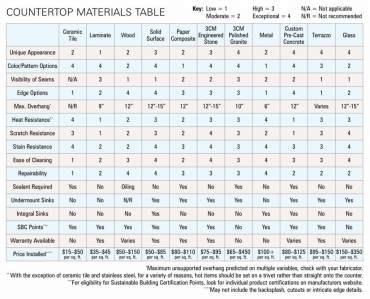 Little Extras
Certain edge options are offered as an upcharge due the fabrication labor required. Ask your fabricator for a list of standard edge options and those that come with an upcharge.
Expect to pay for the section of countertop that has been cut out for your cooktop, sink, etc. If you have specified an undermount sink, there will be an upcharge for the labor required to polish the exposed edge. If you have a radius (curved edge) on your countertop, there will be an upcharge for the added fabrication labor.
Understand that different materials have different tolerances for unsupported bar top overhangs. For example, a 2-centimeter quarried stone countertop can only cantilever 6 inches unsupported while 3-centimeter countertops can cantilever 10 inches unsupported. A 3-centimeter engineered stone can overhang 12-15 inches, assuming there are no cutouts nearby. As a point of reference, to sit comfortably on a 24-inch stool at a 36-inch bar top, you should have 15-18 inches of knee space or overhang.

(Photo courtesy Creative Countertops)

Ask your designer or fabricator where the seams are likely to be placed if you have an L- or U-shaped configuration. Additionally, if you have an intricately veined granite, consider how you want the countertop laid out, bearing in mind that your fabricator will offer you the best material utilization possible and that if your desire is to exhibit a specific section of the slab, you may need to purchase an additional slab.

Determine whether you want a backsplash of the same material as your countertops. If so, how high would you like it — 4 inches, 6 or more? If made from the same material, do you want it the full thickness of the slab or does the fabricator offer a gauged-down version?
Determine whether your countertop bid includes removal and disposal of your existing countertop. Some fabricators provide this service and some don't.
Quality stone countertop fabricators will install ?-inch steel rods under the front edge of a sink or cooktop.

(Photo courtesy Janet Weber/Creative Countertops)

Ask the fabricator or installer if caulking the backsplash is included in the installation price.

Be prepared to sign a waiver if you want a honed finish.
Remember that all cabinets must be in place and level and that all plumbing fixtures and appliances must be on site at the time of templating your countertops.
Request a list of care and maintenance requirements for your new countertops.
Remember to register your countertop with the applicable manufacturer in order to validate your warranty.
There are many, many variables to consider when selecting countertops. To streamline the selection process and ensure you get a quality countertop, consider working with an experienced designer and a licensed and bonded countertop fabricator/installer.
This article was first published in the print edition of the WestSound Magazine in the Spring of 2012. Any discrepancies, omissions, or inclusions that seem incorrect are purely due to the age of this article. WestSound Magazine deemed this article useful and beneficial as a contribution to today's readership, and therefore is included in this site's online article archives. If you feel the content of this article is detrimental due to its age, please feel free to contact us to request removal or modification.