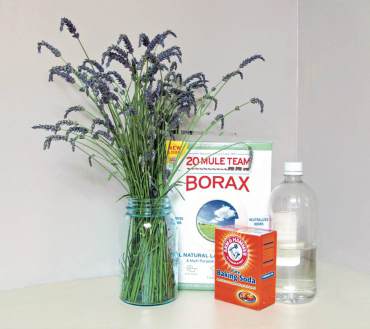 Clean your home with the power of herbs. Whether you choose to use fewer chemicals in your home or want to be eco-friendly and avoid toxins, you can use many common herbs from your garden for cleansing and antiseptic qualities.
In history, numerous herbal recipes are recorded for use in household cleaning. Utilized as a strewing herb across stone and dirt floors, antibacterial air freshener for sick rooms and insect repellant, they were the air freshener and antibacterial products of their time. In modern day, we have a multitude of product choices to clean but many can be tough on the environment and problematic for sensitive people. Making your own natural cleaning products is an inexpensive, safe alternative.
Aromatic herbs contain essential oils in their leaves and stems. Steeping leaves or flowers in water, vinegar or oil draws the essential oils into the liquid to bring it to a usable form. When they're mixed with common products such as white vinegar, their potent herbal qualities can be used to work their magic. Rosemary, thyme and mints all have powerful antibacterial qualities. Lavender, lemon verbena, chamomile and rose petals are cleansing. Basil, bay leaf, pennyroyal and cedar shavings all make good bug repellants.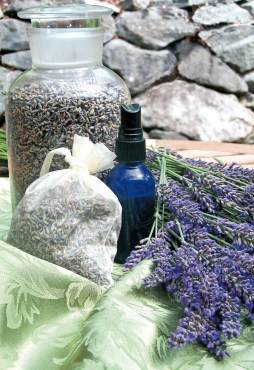 The products are easy to make; all you need is measuring cups and spoons, a funnel, cheesecloth for straining out herbs and large glass bowls.
For storage and use of the products, you need empty spray or squirt bottles, shaker jars and glass canning jars. Have canning jars handy to store dried herbs after the summer for use year-round. Label the containers with the contents. Homemade products do not have preservatives so it is best to make enough to use for one round of cleaning or store them in a cool place of the refrigerator to keep them fresh.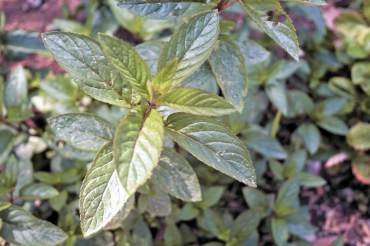 Always test your products in an inconspicuous place before using on painted wall, wallpaper, woodwork or fabrics.
Essential oils can be purchased for use in homemade products. The oils are a good way to enhance the herbal qualities of your cleaning. It is also a way to use herbs that are not available in your own garden. A note about using essential oils: They can be volatile and should be used with caution. Some can cause serious skin burns or reactions if used straight from the bottle.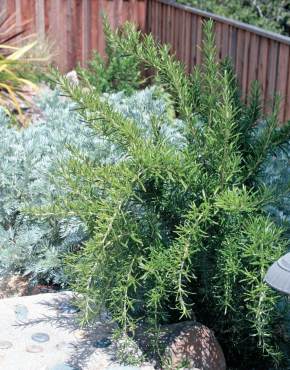 Common household items used in herbal cleaning blends
Cornstarch — an absorbent powder.
Borax — a mineral that lifts dirt from fabrics and surfaces; has a mildly abrasive quality.
Cream of tartar — scrubs metal, porcelain or glass without being abrasive.
Salt — especially a coarse grind, is good as an abrasive scrubber.
White vinegar — common natural cleanser that is acidic and dissolves grease and mineral buildup; also helps to inhibit mold growth.
Liquid castile soap — an all-natural soap that blends well with herbal water infusions.
Lemon juice — fresh or in concentrate, this is naturally antibacterial and its acidity is cleansing.
Orange and other citrus oils — dissolve gunk and grease as well as remove sticker residue.
Tea tree oil (Melaleuca alternifolia) — highly regarded for its antifungal, antibacterial and antiviral qualities.
Rosemary — good cleanser and air freshener.
Thyme — good disinfectant, good for kitchen counters and cutting boards.
Lavender — cleansing and good for laundry and carpet cleaning.
Mint — strong fragrance, mildly abrasive, good for cleaning hard surfaces like glass.
Eucalyptus — good disinfectant, highly aromatic, especially good to clean the home after a bout of cold and flu.
Cedar — disinfects and has bug-repelling properties.
Pine — disinfecting qualities and good as a degreaser.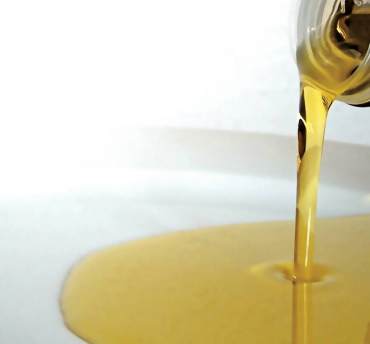 Recipes to Try
Eucalyptus-Mint Liquid Soap
Good for cleaning dishes, floors, stoves, sinks and hands. Eucalyptus and mint are disinfectants and the freshly cleaned surfaces will repel insects and flies — good to take on camping trips.
Bring two cups of water to a boil. Remove from heat and add a handful of mint leaves to make a strong peppermint tea. Let steep for 30 minutes. Strain out the herbs through a fine cheesecloth. Add the herbal water to 1/4 cup plain liquid castile soap. Add two teaspoons of borax. Add two to three drops of eucalyptus essential oil. Shake well and store in a plastic squirt bottle.
All-Purpose Cleaner
2 tbsp. borax
1/4 cup lemon juice
2 cups herbal tea infusion
3 to 5 drops of tea tree oil (optional)
Combine the borax and lemon juice with the water in a spray bottle. Shake well to help dissolve the borax. Make a strong herb infusion using mint or another cleansing herb of choice. Strain out the herb leaves and add to the borax/lemon juice mix. Add the tea tree oil to kick in the antibacterial benefits; shake well to disperse the oil.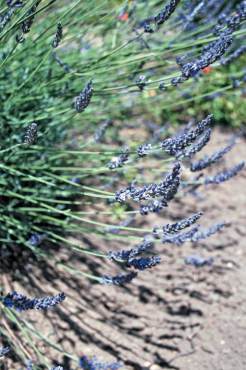 Eco-Friendly Counter Cleaner
Rosemary and thyme have antiseptic and disinfecting properties in their essential oils.
Gently wash herbs, remove any discolored, damaged leaves and stems. Allow to air dry thoroughly. Pack the herbs into a clean, sterilized glass jar. Pour the vinegar over the herbs. With a wooden spoon (do not use metal utensils) push on the herbs to help gently crush and bruise them and release their essential oils into the vinegar.
Cover the jar mouth with parchment or plastic wrap then screw on the lid. Shake the mix well and allow to steep for a week in a cool, dark place. Strain out all remnants of herb leaves and pour into a spray bottle; add essential oil if desired.
Spray and wipe countertops to clean and disinfect them. Great as an all-purpose cleaner in bathtubs and on porcelain tiles.
Insect Repellant Potpourri
4 cups dried lavender flowers
1 cup dried rose petals
1 cup dried mint leaves
1/2 cup dried cloves
Mix all ingredients together well. Place the mix into fabric sachet bags. Use in closets, clothing storage, boxes and suitcases.
Herbal Scouring Powder
Mix well 1 cup baking soda, 1/4 cup borax and 1/2 cup ground herb. Use lavender, rosemary, lemon verbena, thyme or a combination of herbs.
Scour sinks and tubs for a fragrant, gentle abrasive.
Lavender Vacuum Freshener
Combine 3 parts baking soda with 1 part lavender buds. Grind in a spice or coffee bean grinder. Let stand for a week to allow fragrance to permeate the soda.
Shake on carpets; allow to sit for a few hours and vacuum up.
Lavender Linen Spray
In 4 ounces of purified water, simmer 1/2 cup fresh lavender buds. Allow to cool, strain off buds and add 10 drops of lavender essential oil. Pour into a sterilized glass-misting bottle. Shake well before each use.
Spray mattresses at sheet changing time. Mist linens and pillows as well. (Test a small hidden area of fabric first for color-fastness). Nice for freshening closets and musty rooms.