Tossing aside the old adage of "what happens in Vegas stays in Vegas," this is too good not to share. Needless to say, with 650,000 square feet of contracted display space, 1,500 vendors, 75,000 attendees and sold-out presentations, there were undeniable signs that the recession is waning and that Design and Construction Week at the Las Vegas Convention Center was "the" place to be for serious design and build professionals. The following is a compilation of the best of the best at this year's show.
Thirteen years after entering the American market and having garnered itself as a premier manufacturer of dishwashers, Bosch Appliances debuted the Benchmark Series, with nearly a hundred new SKUs including side-hinged ovens, a steam oven, a microwave drawer, a slide-in induction range and more. This new line has sleek, flush installation options and coveted European cooking technologies but at a price point below many premium brands. (Available at Schmidt's Appliance on Bainbridge Island and Nilsen's Appliance in Silverdale)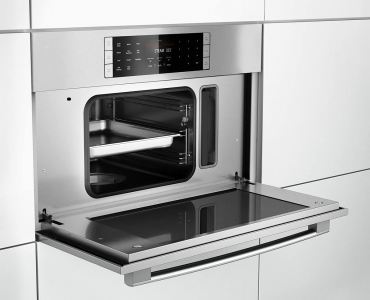 Move over, stainless steel. Although stainless is not waning in its popularity in the appliance category, copper is definitely gaining traction in sinks, decorative hardware, plumbing fixtures and more for its warm tones and rustic look.
Free-standing tubs are hot. Few bathroom fixtures speak "spa-like experience" like a free-standing bathtub. Several manufacturers debuted new models, including acrylic tubs from Fleurco and Kohler as well as solid-cast acrylic tubs from Clark. To round out this look, Moen, Delta and Brizo released several beautiful floor — and wall-mounted roman tub fillers for the first time. (Available at Ferguson and Keller Supply)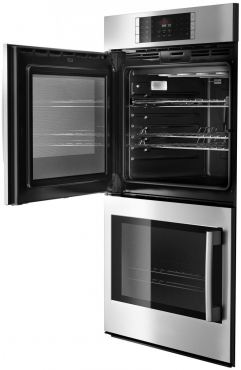 Despite the Pantone color of the year being a jewel toned "Radiant Orchid," the color trends at the show were more muted, like Sherwin Williams' Exclusive Plum and Benjamin Moore's Breath of Fresh Air with emphasis on blues, greens, tans and beiges. These color themes were anything but boring, as there were a lot of textural patterns to many materials including sinks, tiles, cabinetry, decorative hardware and more, giving them a strong, organic visual interest.
"With a little help from my friends": Blum, Hafele, Rev-a-Shelf, Richelieu, Salice and Sugatsune are all striving to make consumers' worlds more accessible, ergonomic and convenient with a wide breadth and depth of convenience hardware products that bring the contents of cabinets and closets to them. Hafele's motorized wardrobe lift is the ultimate closet accessory for both ambulatory and nonambulatory users, as is the side-slide cabinet door hinging. Lastly, many manufacturers are offering lighting options that neatly tuck away in cabinets and drawers to help illuminate the contents.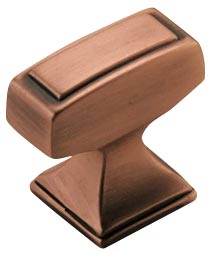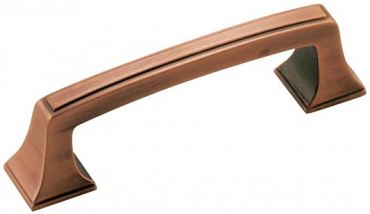 "Wine consumption is good for your health": There were numerous vendors at the show offering wine storage options. There is a simple one, designed for inside a base cabinet, from Wine Logic that works well for retrofit projects and can be installed in just a few minutes with the right tools.
"Almost too good to be true": Imagine a composite material (referred to as ultra-compact surfaces) that can be used both indoors and out for countertops, walls, floors and even exterior cladding that is recyclable, scratch resistant, fire resistant, hygienic, waterproof and made from three simple ingredients — quartz, clay and sand fused under tremendous pressure. Neolith by The Size and Dekton by Cosentiono (parent company of Silestone) were both featured at the show. This material has endless possibilities, with one of its greatest features being the size of the slab that can be produced (5 feet by 10 feet), reducing the need for seams in countertops, walls and floor applications.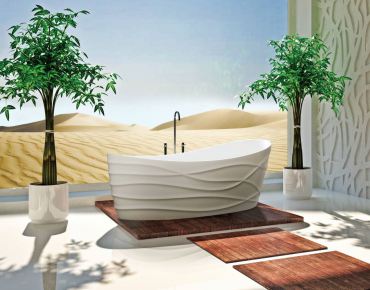 Convenience and hygiene in one fantastic toilet: Toto has outdone itself once again with the Neorest 750H washlet toilet. This new model is slightly taller for the American market and uses 1.5 gallons per solid waste flush and 0.8 gallons for liquid waste flush. Two new features: The unit has a bowl-sanitizing washdown after the initial flush (which uses no additional water) and the flushing strength is no longer dependent on the water pressure of the overall home. Additionally, Toto has developed the 550H model, which is nicely sized for powder rooms and other "small" bathrooms.
Washlets are not priced for every budget but how do you place a price on dignity? One of the greatest benefits of a washlet toilet is that individuals with limited dexterity or mobility can toilet themselves with little or no assistance from a caregiver, helping preserve their privacy and their dignity. Convenience and hygiene have not been limited to toilets — Delta Faucet has added a line of touch — and proximity-sensing beverage faucets as well as soap dispensers, helping keep dirty hands away from communal fixtures.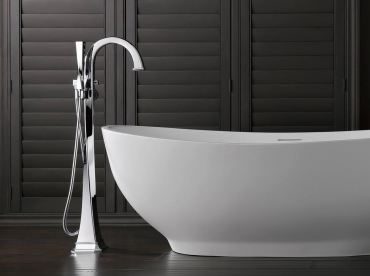 REVO Series direct-vent gas fireplaces from Heat & Glo, with ultra-thin 7-inch deep profile, are an elegant option for almost any room in the house. With three models to choose from, these compact units pump out the heat, up 24,000 BTUs output, sending radiant heat directly into the room. Mounting brackets eliminate the need for framing, making these fireplaces a good fit for remodel projects. Suggested retail price for REVO Series fireplaces starts at $2,598 and can be paired with the IntelliFire Touch smartphone app to control the fireplace. (These products are available at Custom Hearth in Poulsbo and Port Orchard.)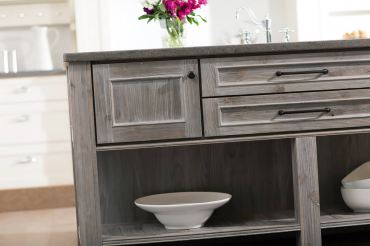 A great way to keep counters clutter free: The Docking Drawer is a UL approved purpose built in-drawer receptacle that allows you to charge up to four personal technology devices such as cellphones, tablets and laptops. It retails for $169 and is available at Amazon.com (drawer box not included).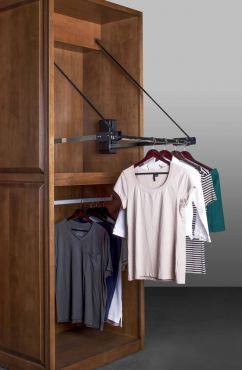 "I can see clearly now the opaque is gone": Simpson Door will be releasing several door styles with the electric glass feature. This allows you to have the best of both worlds with just a flip of a switch — clear, natural-light-emitting glass or privacy glass, eliminating the need for clumsy window coverings. Soon to be available from Sound Glass in Bremerton, Northwest Passage in Suquamish and Olympic Glass on Bainbridge Island.
All the product introductions at the show, both high-tech and low-tech, were truly inspiring, with the vast majority actually addressing real consumer needs. Don't they just make you want to start a remodel of your home?