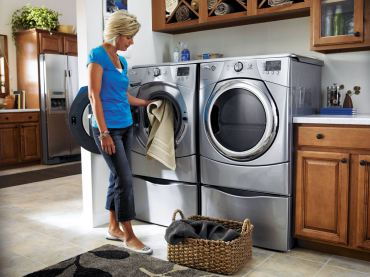 Size, price and features are at the top of the selection criteria when choosing new appliances. However, unlike cooking equipment, refrigerators, dishwashers and clothes washers have two more selection criteria to consider: energy and water efficiency.
Size matters. It is important to size your appliances to both your lifestyle and the size of the room. For example, an undersized refrigerator that is frequently packed with perishable food product will need to work harder than a refrigerator that is less densely packed where the cool air can circulate better. Therefore, it is important to consider how much perishable storage you actually consistently need.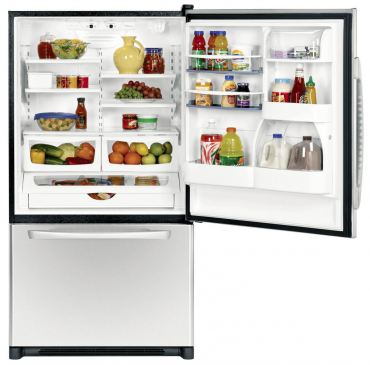 At the same time, take into consideration the depth of the unit and how the mass of the unit fits the scale of the room. A refrigerator that is too tall, too wide or too deep (sticks out past the surrounding cabinetry) and visually dominates the room while creating flow issues when the doors are opened can be a big disappointment.
When selecting laundry machines, consider the fact that the average laundry load size in an American home is approximately eight pounds or roughly five pairs of adult-sized denim jeans. Ask yourself, "How often do I need to wash a queen/king-sized comforter — or should I send the comforter out to dry cleaners a few times a year and size my washer to a more average load?"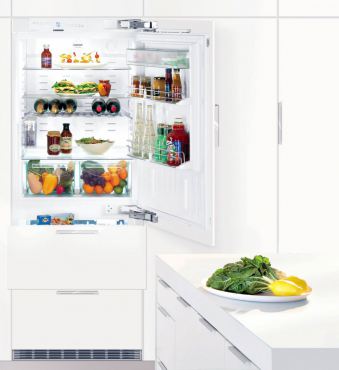 All of these appliances come in a wide variety of price points depending on features, finish and Energy Star ratings (you will pay a small premium for Energy Star rated units but you will likely make up this difference in reduced utility bills). Therefore it is just a matter of determining what your budget is and what features are worth your hard-earned dollars.
The old adage of "you get what you pay for" definitely applies to appliances. As with most things in life, it is best to purchase the highest quality appliances you can afford that are in keeping with the overall level of finish in your home (the analogy being, "don't put chrome hub caps on a Ford Fiesta") and have them installed by certified installers.
According to veteran appliance dealer Bruce Nilsen of Nilsen's Appliance in Silverdale, the average entry-level large appliance (across all categories) has an expected lifespan of four to 11 years while the expected lifespan of a mid-priced unit is approximately 11-20 years, with high-end units easily exceeding 20 years. Two keys to longevity are proper maintenance and proper installation. The lifespan of many appliances is cut short by an improper installation.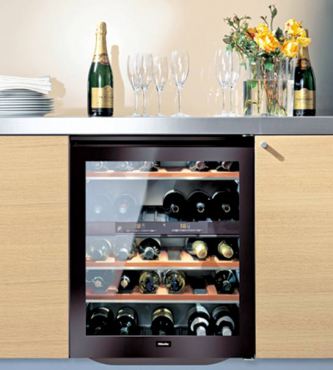 When it comes to appliance features, "one man's necessity is another man's extravagance." For example, many people find the delay-wash function on their dishwasher and clothes washer to be a great way to take advantage of stratified utility rates. However, try to avoid the temptation of purchasing features you will likely never use or reduce the overall capacity of the unit. For example, ice and water dispensing in the door of a refrigerator is handy but you give up a lot of storage space for it, they are difficult to keep clean and are often the first feature on a refrigerator to need a repair. On the other hand, if you are an avid cook who enjoys cooking fresh foods (as opposed to frozen) on a regular basis, splurging on a top tier refrigerator with food preservation features will most likely have an appetizing return on your investment with your meats and vegetables staying fresher longer — less spoilage means less waste and money saved.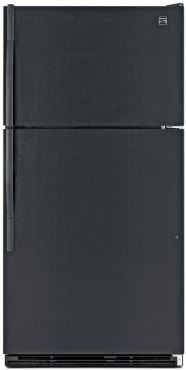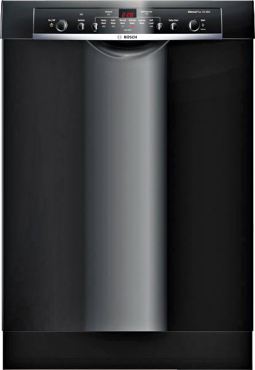 Make sure you have a basic understanding of features and how to use them before you bring your new appliance home. Although it seems counterintuitive, front-loading clothes washers use less electricity and less water than their top-loading brethren but take as much as twice as long to complete a wash cycle (though required drying times are greatly reduced). So it is important to be aware of the both benefits and the short comings of the appliances you are considering.
With worsening draught conditions and rising energy costs, it is more important than ever to put water and energy-efficiency at the top of your criteria list when selecting new appliances. One thing that eludes many consumers is that when you save water, you also save energy. Consider the energy that goes into either transporting water through a municipal water system or pumping it through a well, then add to that the cost of heating the water and lastly, the cost of treating the waste water that is removed from the home. It all adds up, so being a water miser will save on your utility bills as well as your carbon footprint.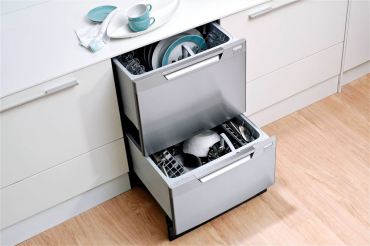 There are many resources that will streamline your selection process with regards to water — and energy-efficiency. A good place to start is the U.S. Environmental Protection Agency's Energy Star website (www.energystar.gov). Here you can find a comprehensive list of Energy Star certified products. To be Energy Star rated, the appliance must use a specified percentage of energy (generally 20 percent but it varies by type of appliance), less than the federal minimum standard for consumption. You can review additional third-party ratings at www.ACEEE.org or www.TopTenUSA.org.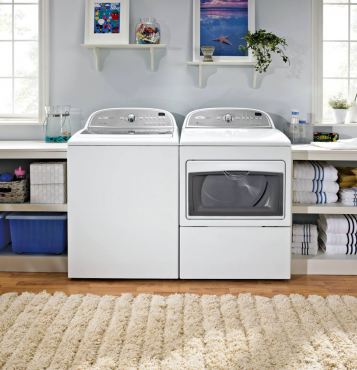 Smart grid — The next frontier for energy-efficient appliances. In a nut — shell, the smart grid is the ability for your appliances to communicate wirelessly with your utility company to make sure that your appliances are utilizing the lowest rates possible for maximum energy savings. For example, if you have a tiered utility rate system and your refrigerator's ice maker goes into ice making mode during a peak rate period, the utility will send a message to your refrigerator to halt ice production until a less expensive time. Note that you can manually override this in case you are having a party and need to make more ice. This essentially provides consumers with the technology and systems that will allow them to automatically control their energy usage and ultimately their utility bills. To learn more go to www.aham.org.
Consider the following when selecting food preservation and cleaning appliances:
Refrigerators and Freezers
• Refrigerator-freezer units come in five basic models — side by side, top mounted freezer, bottom mounted freezer, French or trio door and stand-alone units (either all-refrigerator or all-freezer). When choosing a style, consider where you store the most food — if you eat a lot of fresh foods then choose the style that sets the fresh food above the frozen and vice versa.
• Heights range from 34 inches for undercounter wine/beverage units and refrigerator/freezer drawers up to 84 inches for luxury models, and range from 15 to 48 inches in width.
• When selecting replacement models, remember to measure the height, width and depth of your existing refrigerator space. Measure the perspective unit to the top of the door hinge and measure the required door swing for successful removal of the crisper bins, etc.
• To create a more custom look, consider a model that accepts custom cabinet panels rather than the standard black, white or stainless front.
• Refrigerators account for nearly 15 percent of your total electric bill, therefore it is wise to consider an Energy Star model to help keep those utility bills down.
Dishwashers
• Dishwashers come in three basic models — standard 24-inch single door, trim line that is a full-height 18-inch single door or dish drawers. The controls on any of these models may be exposed or concealed. Trim lines are best in very small kitchens or in auxiliary kitchens and bar areas. Dish drawers are an excellent choice for empty nesters, for individuals with physical disabilities and for small kitchens.
• With the increasing popularity of open-floor-plan kitchens, most consumers are looking for quiet dishwashers. There is not a consistent standard for measuring sound emissions throughout the industry, so your best option is to select a model with a stainless-steel interior. Not only will you get a quieter unit but one that gets your dishes cleaner too.
• Dishwasher technology has improved dramatically over the last decade with soil sensors, upgraded water filtration and better designed racking, which ultimately renders units that use less soap, water and energy. So look forward to cleaner dishes and lower utility bills after you install a new dishwasher.
• The average dishwasher uses approximately eight gallons of water per load while an Energy Star certified unit limit is five gallons. There are a few units that use less than two gallons and still get the dishes sparkling-clean. To maximize energy and water savings and prolong the life of your dishware, scrape instead of rinsing your dishes before loading and use the light or energy-saving cycle.
• Like refrigerators, consider a model that accepts custom cabinet panels and avoid all those smudgy fingerprints on the front.
• Two design considerations for dishwasher installations for remodels are: 1) Air gaps and Johnson Ts. In many jurisdictions, it is required by the building code to include an air gap (a 4-inch-tall vent that is attached to the counter) but in other jurisdictions, a Johnson T (which is installed into an exterior wall near the sink) meets code and allows a beautiful countertop to remain clutter free; 2) New floors or new countertop installations — according to Marie Dickerson of Schmidt's Appliance and Sleep Center on Bainbridge island, "more than just few homeowners have overlooked the need to check that there is enough vertical space to remove and service the dishwasher in the event that they lay a new floor over an existing one and/or install new countertops that may have a deeper overhang."
• Lastly, if you have a favorite set of dishes that you plan on using on a regular basis, make sure they will fit in the new dishwasher's racks before you buy.
Laundry Machines
• Washers and dryers come in two basic models — front loaders and top loaders.
• Front loaders are more energy-and water-efficient as well as more ergonomic than top loaders. Additionally, they can be stacked, which can provide more storage and laundry-folding space. Some front loaders can be installed on a pedestal base, which brings the loading port up to a more convenient height and provides storage for laundry soap. Three items of note: 1) it is important to leave the door ajar between uses, 2) use high-efficiency laundry soap, available at many grocery stores and warehouse stores, and 3) make sure you verify the location (right or left) of the door hinge to ensure that you will be able to open the doors fully once you get the units home.
• Top loaders generally come at a lower price point than front loaders and are the machine of choice for crafters because unlike front loaders, you can soak and dye materials in the drum.
• Today's washers and dryers tend to be bigger than those of 10 years ago. Therefore, it is very important to measure your existing space before selecting new units to ensure that the new models will not prohibit the opening of doors or accessing adjacent spaces.
• According to the Energy Star website, "the average American family washes about 300 loads of laundry each year. Energy Star certified clothes washers use about 20% less energy and 35% less water than non-certified washers." It should be noted that currently there is no Energy Star rating for clothes dryers but one will be coming soon. Additionally, the International Electrotechnical Commission is currently developing international protocols for measuring operating efficiencies for clothes washers. Once these protocols are initiated, they will apply to all manufacturers around the world and the likely outcome will be a decrease in the size of the washer drums.
Appliance manufacturers have made great strides in the recent past in developing appliances that meet the needs of today's consumer. By working with a knowledgeable appliances sales person or residential designer, you are sure to find the right models for you and your home.