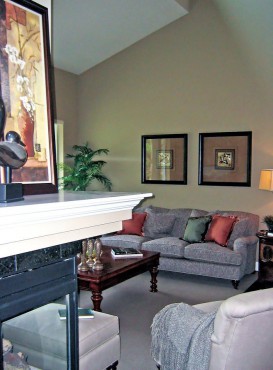 With a new year comes a time of reflection. Whether looking for ways to "freshen up" a space or your entire home, or just updating furniture, spring is the time for renewal. If you are in the throes of a remodel or building a new home, you may find just what you need in our Designer Series.
Trends are a funny phenomenon — especially when considered in the context of interior design. For one thing, trends have longer lasting power in interior design than aesthetically oriented industries like fashion or retail. You can hear about a design trend and not actually see it in a home for some time (as long as two to three years).
All that being said, our designers agree. Their best design determination is being able to identify the taste and personality of their client, then magnify them through an experienced lens to create an end product that is in tune with the client's original vision and the industry's changes, improvements and new innovations.
Satisfying the client's tastes and preferences is always the benchmark of good design.
---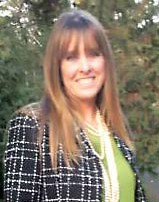 Connie LaMont
LaMont Design, Inc.
Poulsbo • 360.779-7227
www.lamontdesigninc.com
connie [at] lamontdesigninc [dot] com
Connie LaMont has been an interior designer and colorist in the Pacific Northwest since 1993. She holds a bachelor's degree in arts from the University of California in Irvine and a second bachelor's from the Interior Designers Institute in Newport Beach, Calif. LaMont and her architect husband, Wayne, own LaMont Design Inc. in Poulsbo. Some of their joint projects include Austin Towers in Poulsbo and Elkhorn Place in Sequim.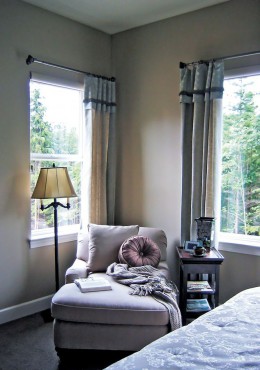 RECLAIMED AND GREEN
The trend in 2013 is using what we already have: reclaiming, repurposing, refurbishing and reinventing. Melding bold and bright with secure and rich — sometimes just with wall colors, but also with furnishings and building materials. This is how Connie LaMont sums up emerging design trends.
She sees a lot of "cool spectrum" colors, which are quite "lifting" to one's soul. Bright tiffany blue or deep turquoise combined with earthy stone gray or rich tobacco brown helps to create a calming space, yet a space that has energy. Bold lime green or mossy green combined with black and white or sand tones creates an organic feel for a room. And, pale crisp gray, as long as there is some clear white to offset it, can create an elegant yet "edgy" clean slate for accenting an array of fine art.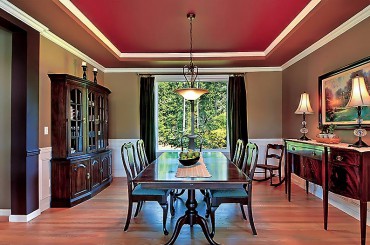 Open, comfortable, sustainable, with the sense of space, light, energy and oxygen. If LaMont's clients don't already live in an open floor plan, she's reinventing their compartmental homes to become more open, so as to bring the focus to the people within the space — and, if they're lucky, to enjoy the beautiful views, too.
LaMont sees lots of reclaimed and "green" materials for flooring. Low-maintenance counter surfaces is what most clients are looking for. Slabs of natural stone, quartz and concrete are the most versatile.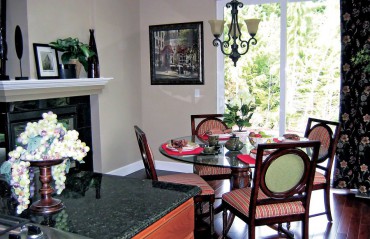 She continues to "sculpt" interiors each week with the use of color, using paint. Sometimes she will bring in a large-scale patterned wallpaper to add some architectural embellishment in a noninteresting space. Window treatments? Simple, large-scale patterns or textural materials to bring in a "relaxed elegance" to frame the views.
Being a faux finisher for years, LaMont loves to repurpose old furniture. It's amazing how just a little paint mixed with some elbow grease can produce an extraordinary "new" piece of furniture, she says.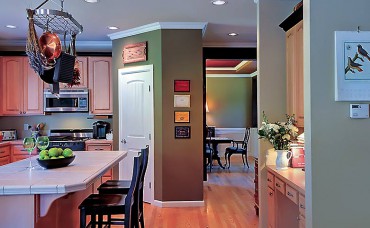 She's started to see more and more vintage pieces in the showrooms, some that have also been repurposed or reclaimed. She always tries to weave family heirlooms into each part of her own home, and thinks most all of her clients appreciate it when she shows respect for their family treasures to be brought into the mix as well.
Her advice for the novice? Don't be afraid to "think outside the box." There's a lot more room out there than there is inside of a box. And, why be ordinary when you could be extraordinary? Have fun, she says.
---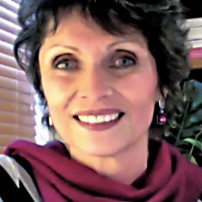 Saffronia Baldwin
Saffronia Baldwin Interior Design
Bainbridge Island • 206.718-9466
www.saffroniabaldwin.com
saffronia [at] saffroniabaldwin [dot] com
Saffronia Baldwin launched her interior design business 16 years ago because of the thrill of creating 3-D spaces. For her clients, her goal is to make the happiest and most inspiring environment where they can thrive and live fully. She has added online design coaching to her list of services, helping homeowners who want to do their own interior design but need a vision and some ideas to kick start their projects. Her business is centered around Bainbridge Island, North Kitsap and Seattle. To forever change the way you look at your home, read her lively informative weekly blog.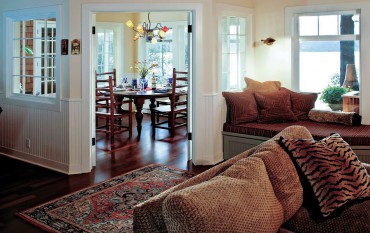 TRENDS LAST FOR SEVERAL YEARS
While it is fascinating to observe trends, as Saffronia Baldwin works with clients, she doesn't let trends boss her around. She suggests using classic styles as a background, popping something trendy in here and there but not making it a focal point. She and her clients (as a team) create interiors that are timeless and easy to live with but not boring. Adding something quirky to a room is an unexpected surprise and makes a room memorable.
What Baldwin sees trending for 2013 are several things. First, sisal, jute and seagrass rugs are popular. Not only are they much less expensive, they add an interesting contemporary spin to any room. It is fun to layer smaller area rugs on top of sisal.
Drum-shaped lampshades are back, an echo from the middle of the last century. It's amazing how swapping out shades to the drum shapes can update a room.
Clear, bright colors such as tangerine, lime, emerald and fuchsia are really big at the moment. If you make that part of your color scheme, even in a small way, it will be easy to find accessories because Pottery Barn, and everyone else, carries these colors.
"Gray is the current most popular neutral, replacing the beige that was with us for so long. It is often used in updated ways by combining it with yellow, for example," Baldwin says.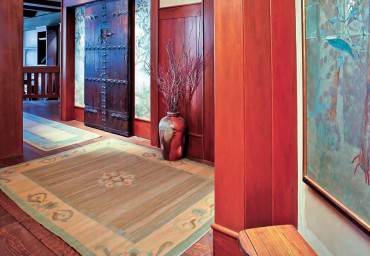 Technology requirements are expanding, but our culture is ready and there are many companies that can set up wireless appliances, coordinate home security and install screens in almost every room.
"Wallpaper is coming back into popularity. It was out for at least 25 years but it's with us again with some newer 21st century looks," Baldwin says. Grass cloth comes in many colors and textures. Large floral patterns are eye-catching and she often sees them in only two colors.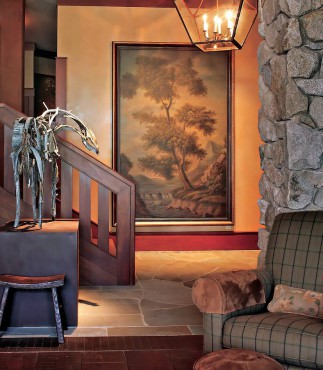 Geometric patterns are hot in 2013. "In fact, I'm almost beginning to burn out on them, but I must say they are very handsome and tailored, and add a lot of style to a room. Stripes are included here," notes Baldwin.
Bold, striped, flat-weave rugs are affordable and very snappy. She searched for a butterscotch and black striped rug for her living room and couldn't find one so she bought a sisal rug that she is spray-painting with wide, black stripes. A little DIY is a good thing, she says.
"Transitional styles are really in demand," Baldwin says. The definition of this is halfway between traditional and contemporary. For example, a sofa might have a traditional rolled arm but with a slightly narrower profile. Chairs are more graceful. Armoires are less fussy. Tables are a bit sleeker.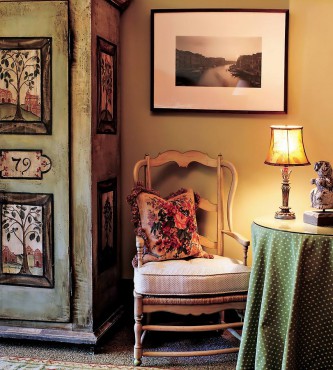 "Quartz countertops are really the ticket right now," she says.
Homeowners are beginning to tire of the typical builder-grade speckled granite. The market has been literally saturated. She says new technologies have created fabulous countertop materials that are practically bullet-proof and many are stain-proof. Caesarstone and Silestone are two of her favorite brands. They come in almost endless colors and speckles.
"My personal favorite countertop is concrete, which can be smooth and polished or textured and rustic. I wouldn't say it's a trend but it's a great look for many homes," she says.
The key to great interior design is continuity. Baldwin looks to create a graceful flow from room to room. There are many things involved in this process but most importantly, the repetition of colors, styles and materials as you go through a house will tie rooms together. Baldwin asks her design coaching clients, "Are your rooms talking to each other?"
---
Nancy Finneson
DeMane Design, LLC
Gig Harbor • 253.973-8442
www.demanedesign.com
nancy [at] demanedesign [dot] com
Nancy Finneson grew up in Connecticut, a stone's throw from New York City. She attended the Art Institute of Chicago and later received a degree in interior design. She is a certified Associate Kitchen and Bath Designer (AKBD) with the National Kitchen and Bath Association (NKBA). After spending many years in the San Francisco Bay area, Finneson now makes her home on beautiful Puget Sound. She loves working with people and enriching their lives by helping to create spaces that inspire, entertain and function brilliantly. One of her favorite projects has been adopting and creating a room for the new YWCA domestic violence shelter in Tacoma. (All photos below courtesy Nancy Finneson)
MORE ART IN THE HOME
People are seeking out original art, be it by local artists or soon-to-be-famous ones. Handmade, unique pieces such as tile, furniture, paintings, wall coverings, etched glass, etc. can personalize your space. According to Nancy Finneson, a piece of furniture can be repurposed as an accent table or sink base for a powder room. Art is also being placed everywhere: your master closet or dressing room, laundry rooms, the garden and even the man cave garage.
"Art is all over to be enjoyed by everyone," Finneson says.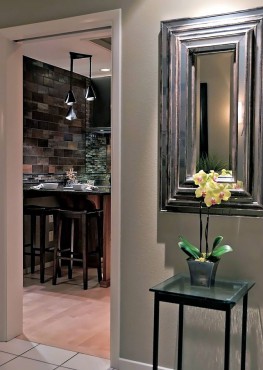 She is seeing some bold colors in 2013 that are being added to the still-prevalent classic neutrals. Last year tangerine orange was the hot color; this year, emerald green. It's bright, bold and vibrant, but used in just the right place, it can be dramatic as an accent for bedding, linens or pillows. Finneson also sees it as an accessory on a tabletop with flowers or glassware. However, it's important to remember that color is a tool and just one element that helps create designs that are stylish and vibrant. The bottom line, Finneson says, color specifications still need to meet the client's goals and taste.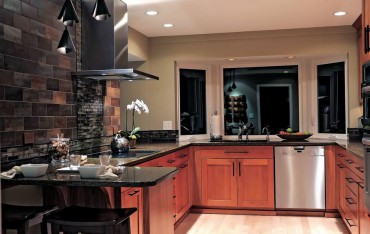 Technology has invaded every room. People are seeking controls that enable them to click one switch and "light groups" go on, e.g. evening glow vs. dinner prep time in the kitchen. She also sees more controls in the bathrooms. A showerhead that plays music with wireless speakers delivers up to seven hours of music or news by pairing wireless to your device enabled with Bluetooth technology.
"The trend in flooring is, more homeowners want wood or other natural materials that are easy to clean and maintain. Wall-to-wall carpeting is not the first go-to floor surface anymore," Finneson says.
Floor heating systems are being used more often and in more places since they provide soothing warmth with every step. They can be installed with various types of floor surfaces: tile, stone, granite, laminate and engineered wood. Regarding wall coverings, she has never seen so many new opportunities and materials available. Many are handcrafted and easy to install and care for.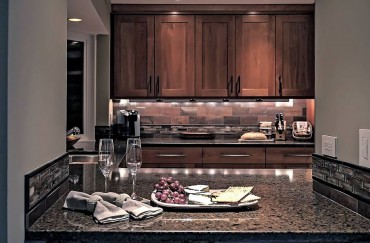 Windows in the home and how they are dressed has also changed over the years. She still sees many beautiful drapes of fabrics, but now also sees other materials being used. Delicate sheers made of woven wire mesh create an airy look with a unique feel and texture.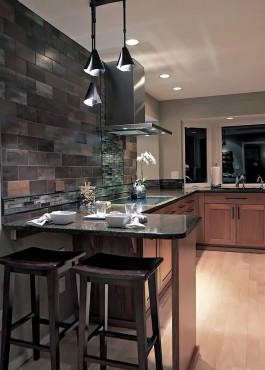 Life in the Northwest tends to be less formal. People want to come home to a comfortable, relaxed setting. They tend to gather in the kitchen or a nook, the heart of the home. Even when a home lends itself to a more traditional style, simple classic lines create a warm yet clean look.
Advice for the novice? "Don't be afraid to experiment," Finneson says. Start small with some paint or new accessories. You can change the look of a bedroom or bath with new linens and towels. When you have a more major project in mind, she suggests getting assistance from someone who can help you coordinate your dream. If you have a plan, you can tackle each step in phases, she notes.