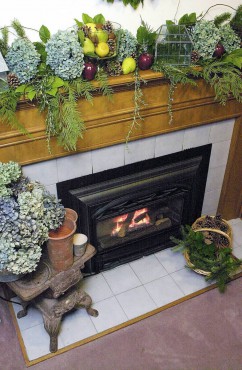 Fresh cut greens brought into the home this time of year is a tradition dating back hundreds of years. It identifies with our inclination to bring the garden indoors when we are spending less time outside. Traditional winter festivals included "hanging of the greens" when fresh cut greenery and branches were brought in to celebrate the finished harvests, the bounty of nature and the winter solstice.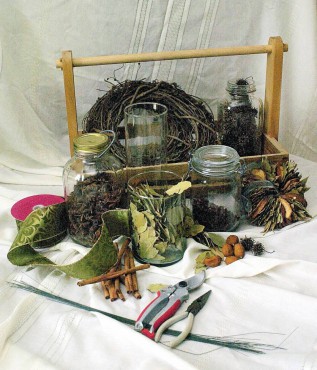 Not only a decoration, the plants were also used extensively for their heady, healing aromas. The heavy resinous oils in the needles and branches would freshen and purify enclosed living spaces. In ancient Egypt, aromatic spices and plant resins were items of great value for indoor fragrance, and the extensive use of scent by Cleopatra is legendary. Ancient Romans made perfuming a ritual for everything from clothing to the sails of their ships, leaving much legend and lore through history, as to their uses.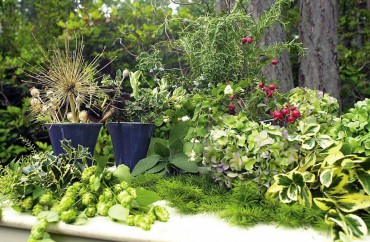 Create your own seasonal traditions by bringing the bounty of Pacific Northwest natives and other natural materials inside. Take a walk through the winter garden and seek out interesting seed heads, foliage and branches jeweled with berries. Search for materials with unblemished leaves, sturdy stems and heads that do not shatter when harvested. Move beyond the traditional greenery of indoor decor and look for materials that incorporate a whole range of natural textures. This different way of looking through the garden can inspire and capture fragrance and colors for wreaths, garlands and arrangements, perfect for adorning the entry hall, fireplace mantles and the dining room. Enhance garden crafting with garden details such as dried fruits, fragrant cinnamon sticks, pinecones and spices. Follow these tips and ideas to bring it all together.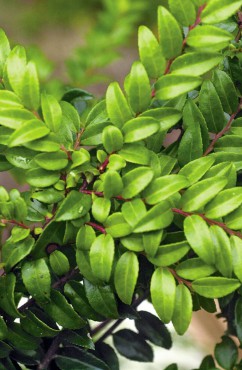 Harvesting Tips
Don't cut shrubs or trees in a way that may alter their natural growing habit; short cuts at the top of woody ornamental plants are not recommended. Find selective long branches to cut closer to the base around the outer edges of the plants.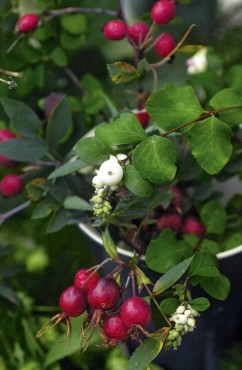 Use common sense and care when harvesting from nature. Ask permission, if needed, to harvest off private property and never strip areas of foliage and natural plantings. Trim just as needed and not destructively.
Learn what plants bloom on new growth (like beautyberry) – they can usually be cut heavier.
As a rule of thumb, never cut more than one-third of leafy evergreen plants.
Conifers and needled branches are chosen selectively. Look for branches that have fallen in the wind or cut small branches where you will naturally want to thin or limb up.
Tips for Fresh Cutting
Take a bucket with tepid water to place fresh cuttings in.
Use sharp, clean pruners or scissors to take clippings.
Remove the lower leaves off stems, so they are not underwater in the bucket.
Immediately place in water; woody stems should be crushed on the ends, so they can take up water easier.
Place buckets of greenery in a cool place such as the garage and allow them to sit overnight to absorb the maximum amount of water.
Favorite Plants for Winter Cutting
For a golden touch: Aucuba "Mr. Goldstrike," Euonymus fortunei, variegated Holly, Elaeagnus.
Branches for forcing bloom: Forsythia, flowering quince and pussy willow (cut and place in water to force bloom).
Fragrance: Daphne, Viburnum x bodnantense, rosemary, sage, bay laurel, cedar, fir.
Branch colors: red and yellow twig Dogwood, Coral Bark Maple.
Evergreens: Camellias, cedar, evergreen huckleberry, ferns, Pieris, rosemary, salal, Mahonia, boxwood, holly, laurel.
Berries: barberry, beautyberry, holly, rose hips, snowberry, Viburnum, Cotoneaster, Skimmia, Hypericum.
Architectural and contorted branches: witch hazel, contorted filbert, curly willow.
Seed and dried floral heads: Allium, ornamental grasses, purple coneflower, Rudbeckia, Nigella, poppies, pinecones, Hydrangea, hop vine.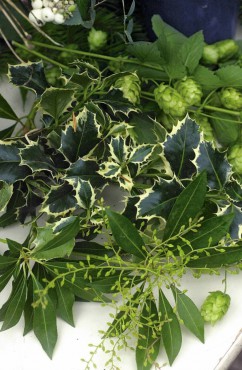 Decorating How-To's
Wreath making tips:
Think lush and full, don't skimp.
Look for textures that contrast and set off each other.
Take it one bunch at a time and wrap the wreath. Small bouquets are the starting point that makes this easy and beautiful. The small bundles are overlapped around a metal wreath ring and tightly wired with florist wire.
Use one material, if desired, for the base, and then add decorations to it, or wrap bundles with all materials and alternate color and texture to complete the look.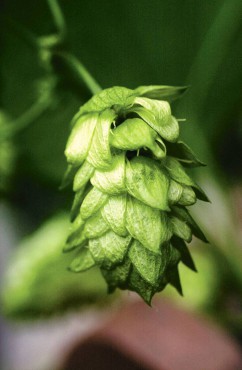 Garlands are made much the same way as wreaths, just utilizing a rope instead of a wreath ring. Garland should be abundant and will be heavy. Hang securely or serpentine across a buffet table for a ready-made centerpiece.
Use caution on wood or fabric surfaces. Fresh branches, berries and moisture can stain.
Make fresh decor for parties and special events. For arrangements used for longer periods of time, keep greenery fresh by avoiding drying heat sources. Remove desiccated or fading materials and replace as needed to avoid shedding and fire hazard.