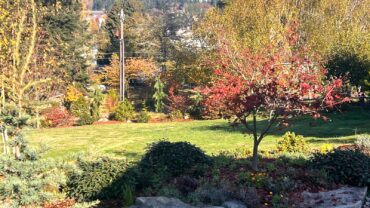 There are over 60,000 onsite sewage systems (OSS) in Kitsap County. How should you landscape and maintain them?
What Is an OSS?
An OSS has a septic tank where effluent (i.e., wastewater from kitchens, bathrooms and laundry rooms) enters the tank, solids settle to the bottom and oils and grease rise to the top. In the middle is the remaining water, which then flows (by various methods) into the leach field, commonly known as the drain field. The water moving into these pipes buried in the drain field is then purified by microbial action, and the purified water percolates into the ground, where it actually recharges the aquifer.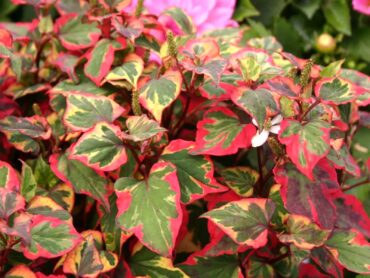 "Septic systems have to be able to breathe," says Grant Holdcroft, program manager for water identification and correction at Kitsap Public Health. "The drain field uses what is called the Vadoze Zone. It is above the water table and below the ground surface. The soil has air pockets and microbes that purify the water and break up chemicals. The key to properly functioning septic system drain fields is permeability. The area has to be able to absorb rain and allow evaporation."
The vast majority (98 percent) of septic tanks in Kitsap are concrete. "The newer tanks are better and larger, often holding over 1,000 gallons," Holdcroft says. "Thirty years ago, tanks were smaller. The larger tanks allow better separation and settling of the oils/grease and solids."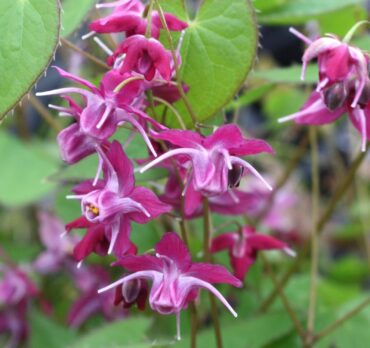 Kitsap Public Health has a booklet, available online (see the sidebar), with information about OSS. Consult this publication to learn more about OSS on individual properties. Also available are the plans showing each home's OSS. If you don't have the plan, contact Kitsap Public Health to receive a copy.
Do's and Don'ts
It's important to know how to use and care for an OSS. Here is a brief list of do's and don'ts:
Don't park or operate machinery on the drain field.
Don't rototill or disturb the drain field. The soil there is important.
Avoid using garbage disposals, except to clean it of debris.
Use liquid soaps for dishwashers and washers, as powders can build up and may not dissolve.
Avoid liquid fabric softeners. Instead, use one fourth to a cup of white vinegar as fabric softener.

Ajuga

Studies show that concoctions purported to assist or improve septic system functions don't work and can sometimes compromise the proper functioning of the OSS.

Don't use any product that has lye or other toxic chemicals for unclogging or cleaning drains. These products will kill the naturally occurring bacteria/biota of the tank and the system will not function properly or could even fail.
Don't use pesticides or herbicides in the drain field.
Don't overdo the use of bleach. A little doesn't seem to harm the system but a little goes a long way.
Landscaping the Drain Field
In West Sound, gardeners often attempt to eliminate grass; however, a properly planted and maintained lawn is a great ground cover for the drain field. Eco-lawns, wildflower and clover mixes are also good ground covers. To properly maintain these though, they must be mowed or weed-whacked several times a year to spread the seeds, which are usually annuals.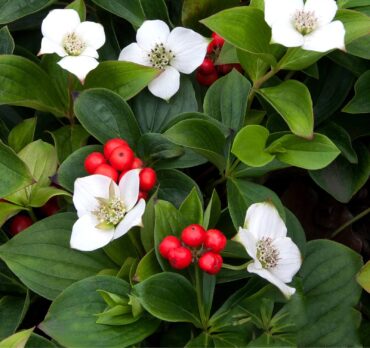 Traditional lawns thrive when mulching mowers are used for maintenance. Lawns only need fertilizing one or two times a year. Except for hot, dry summer months (think August and September), irrigating once a week or once every few weeks works just fine. Using any of these choices will depend on your preference for tidiness.
When choosing a meadow, wildflower or eco-lawn mix, verify that the mix is put together for the Northwest. Consult the Washington state noxious weed list to confirm the chosen mix doesn't contain seeds of those plants.
Ornamental grasses are often recommended, but be careful of grasses with very dense root systems and grasses that can become invasive. Smaller clumping varieties are better choices. See the sidebar for grasses and groundcovers to use. When choosing ground covers, it's best to select those that retain their foliage all year long, rather than annual ground covers.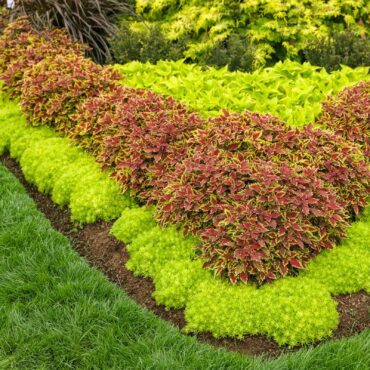 Avoid trees, deep-rooted plants, water-loving plants (willows are an example) and plants that have dense and thick roots. Vegetables and herbs should be avoided as well, along with woody perennials and woody shrubs. Don't grow edible plants in the drain field.
In sunnier gardens, try using a mix of shallow-rooted ornamental grasses of different heights, combined with ground covers, small bulbs and sun-loving perennials, as well as smaller, shallow herbaceous rooted shrubs. In shadier locations, small ferns and shallow-rooted small shrubs and bulbs work well.
Choosing Plants
Below are just a few of the myriad choices for suggested plants that can thrive in a drain field. Also know that moss in shady drain fields is not a bad thing. It's green and thrives in our Northwest climate.
Bulbs and corms:
Daffodils
Convallaria majalis (Lily-of-the-valley)
Miniature iris
Narcissus
Tulips
Perennials:
Astilbes
Crocosmia (use shorter varieties)
Day lilies
Hardy geraniums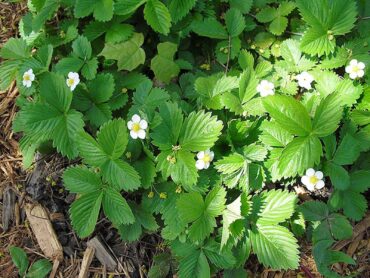 Ferns:
Many local nurseries have a wide selection of ferns appropriate for sun and shade, with evergreen foliage and shallow roots. Consult with staff for best choices.
Ground covers:
Ajuga (a.k.a. bugleweed)
Cornus canadensis (bunchberry)
Epimedium (choose deciduous or evergreen)
Fragaria chiloensis (beach strawberry)
Galium odoratum (sweet woodruff)
Houttuynia cordata (chameleon plant) — note foliage dies back in winter
Pachysandra terminalis
Sedums (choices are endless; most are evergreen)
Vinca (a.k.a. periwinkle) — several bloom and foliage choices
Additional Information
The tank for septic systems is usually covered with a big, round, green lid that's often called the port or riser cover. The lid allows for access to pump out the materials retained inside the tank. Some gardeners place a containerized planting over this port. Others place a decorative birdbath over the port. Choose styles that are easily moved.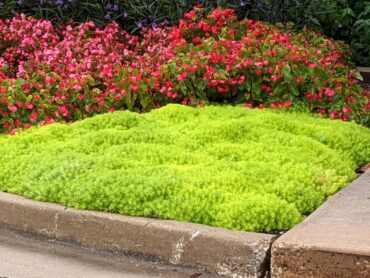 Most homes in the county with an OSS have regularly scheduled maintenance on their tanks every few years. Other systems have annual inspections and maintenance required for their type of system.
Landscaping a newly built system can be a daunting task for some. This piece only covers a few ideas on what to plant on the drain field. If you decide to hire a professional, check their credentials, ask for photos of landscapes they've installed on drain fields and check references.
Finally, remember, an OSS is a good thing for the environment when properly installed, landscaped and maintained.
In addition to Grant Holdcroft, consulted for this article were Colleen Miko and Megan Pulkkinen, landscape designers and Certified Professional Horticulturists; and various staff from Washington Sea Grant and WSU.