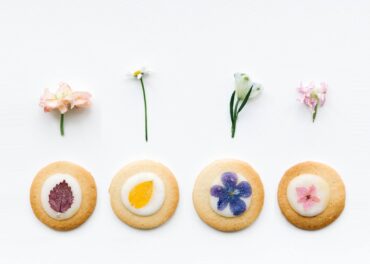 We've had a very chilly spring! I just can't wait for my garden to start blooming. I'm thinking we are five to six weeks behind because we've had so little sunshine. I will pick beautiful bouquets, have garden tours, and host some very needed and deserved dinner parties on my welcoming front porch. I'll continue to keep my birdfeeders and bird baths filled so my feathered friends will be drawn to my yard I love so much.
I grow many edible flowers to garnish salads, appetizers, cocktails and desserts. You can harvest these flowers from your own garden. Edible flowers are great eye-catching additions to so many things. Here is a list of edible flowers you can plant in your garden:
Gardenia blossoms (raw, pickled or preserved in honey)
Strawberry blossoms
Elder flowers
Saffron
Rose petals
Marshmallow blossoms
Pansies (go easy on the yellow ones)
Nasturtium
Zucchini blossoms
Chive flowers
Garlic blossoms
Hyssop blossoms
Hollyhock blossoms (bland in flavor)
Pineapple sage
I sometimes have an all-herbal bouquet of mint, rosemary, chamomile and different types of sage. Borage blue blossoms are vibrant blue and star-shaped, and really brighten up a table or food presentation. Summer is here so get creative with the table with all of your growing garden accents. Bon appétit!