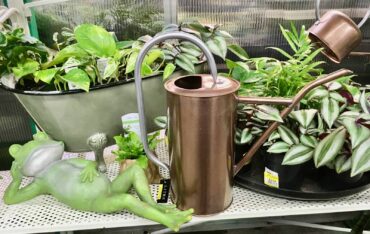 'Tis the (shopping) season! And if you have a gardener on your shopping list for the holidays, you will have an easy time finding all sorts of wonderful presents.
When the celebratory season is over and the chilly, damp reality of winter in the Northwest sets in, gardeners begin to get antsy and even a bit depressed. Something that bolsters their hopes and makes them start thinking of warm spring and summer days in the garden is the best give gift you can give.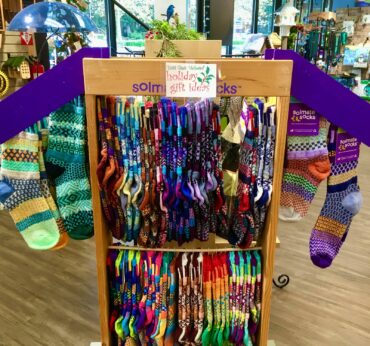 Nurseries, hardware stores, garden gift shops, bookstores and catalogs (both mail-order and online) are the places to go to find gifts for your favorite gardener. Here are some ideas.
What Sort of Gardener are you Buying For?
It's good to take into account the interests and capabilities of the gardener. Then you can customize the sort of gift you choose. Is your giftee:
Into vegetable gardening?
Gardening in a sunny or shady garden?
Interested in special plants such as bonsai, succulents, dwarf conifers, fairy gardens, flowers for cutting?
Restricted by physical problems such as arthritis or knee and hip problems?
Knowing these things will help you find the perfect, thoughtful gift.
Gardening Books
In these days of instant gratification via the internet, whenever plant identification or "how to" questions arise, many people forget how satisfying it can be to sit down with a beautiful garden book, especially one with inspiring photos of OPGs (other people's gardens). Gardeners can enjoy the gift of garden books through the winter months while they sit and dream about plans for the coming spring.
There are many titles to choose from, but a favorite this year has got to be "Gardening in Summer-Dry Climates" by Nora Harlow (2020, Timber Press). It's especially intended for the Pacific Coast and is not only a good read about the origins and topography of this area, but is chock-full of gorgeous, full-page photos of inspirational gardens. (*See the sidebar for other suggested titles.)
Statues and Other Garden Decór
Statuary makes an area in the garden much more interesting. A Saint Francis statue at Rosedale Nursery holds a bowl-like bird bath. At Wild Birds Unlimited, a whimsical garden lady in a green gown offers a leaf that could hold bird seed.
A wind chime, garden gong or small water feature would make a sensory addition to any garden, while a graceful statue of the Buddha in one of his many forms would greatly enhance an Asian garden.
For the Birds
Many nurseries and hardware stores carry birdbaths, houses, feeders and food, and you will find the ultimate ones at Wild Birds Unlimited. It's a haven for bird lovers that also carries all sorts of garden, home and clothing decor with an avian theme.
Some of the most beautiful feeders and birdbaths are not only functional but are works of garden art on their own. One of the simplest hummingbird feeders, "The World's Best," will surely attract hummers year-round.
Practical Gifts: Gardening Tools and Clothing
Now let's get practical. Shop nurseries and hardware stores for the latest in ergonomic garden tools to make your gardeners' lives easier. These tools aren't only for people with arthritis or knee and hip problems — they're great for preventing or at least slowing down the development of such problems. You'll find some wonderful trowels; pruners; gloves; and large tools such as shovels, rakes or hoes that don't even need packaging — just tie a bow on the handle.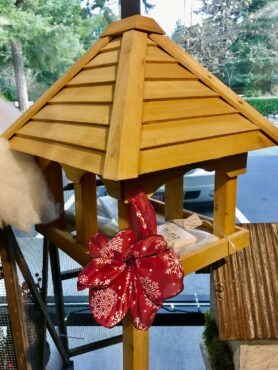 Here's a creative gift idea: Take a colorful tomato cage support, turn it upside down and tie the ends together with a bow. Then "trim" it like a tree with small, wrapped garden gifts or garden ornaments. Tie on a few sprigs of greenery and, voilà — a garden Christmas tree. Tons of garden tree ornaments are available, from miniature watering cans to tiny wheelbarrows, trowels and shovels.
A truly practical gift would be a zero-gravity garden hose. Light-weight, these hoses come in all lengths and are much easier to manage than a typical garden hose.
Good garden boots and clogs, as well as fancy socks, help keep the feet warm and dry on those early spring days in the garden. Clever boot scrapers help to keep boots, clogs (and even flip-flops) clean.
The Spa Experience
Pamper the gardener with soaps, candles and bath salts — necessities to ease the tired body. Foot scrubs and herbal foot soaks would be a wonderful luxury at the end of a hot day working in the garden next summer. Or (here's another book idea!) give Sue Goetz's "The Herb Lover's Spa Book," which includes recipes for creating your own spa experience.
The Magic of Fairy Gardens
Is your gardener into fairy gardens? Brother's Nursery has a huge collection of miniature fairy houses and all the accoutrements that go with them. The nursery also offers delightful dwarf conifers and conifer dish gardens that can go on the deck or porch for the rest of the summer and then get transplanted into the garden later on.
For the Houseplant or Bonsai Enthusiast
The gardener who likes container houseplants, bonsai or succulent dish-gardens would appreciate specialty tools. Very sharp, miniature pruners make an elegant gift. Small, copper or stainless-steel watering cans with long, curved spouts make it easier to direct water just where it's needed for indoor plants.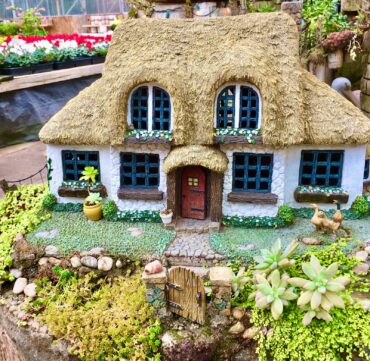 Beautiful ceramic or stoneware pots with matching saucers and shallow bowl-like pots for bonsai or dwarf conifers make lovely gifts packaged with small bags of specialized potting soil. Or give a tiny tool set to the gardener who likes to propagate plants. Delicate seedlings need sensitive care.
Indoor Garden Decór
Check out household items related to gardening. There are some beautiful platters and salad bowls enhanced with botanical prints. Pretty guest towels, pillows, kitchen towels and napkins in floral prints are always welcome gifts.
As one example, local artist Kate Larsson's garden tiles add a cheery, decorative flair to any home, whether used on the wall as art or as trivets and coasters.
Stocking Stuffers for Gardeners
Gloves and seed packets make wonderful stocking stuffers. Colorful, waterproof gardening gloves keep hands clean, dry and callous-free for heavy-duty jobs. An extra pair of thin, more flexible gloves are great for doing delicate jobs such as propagating tiny seedlings.
If a rose gardener is on your list, the long gloves that come up to the elbow protect from thorns. They're great for picking blackberries, too.
Museum Gift Shops
Once you start looking for garden-themed gifts, you'll notice them everywhere. Museum and art gallery gift shops inevitably have plant and flower items.
The Harbor History Museum in Gig Harbor has reproductions of vintage hardware and handles for garden gates, as well as sunflower stationery and gift cards. Other "artsy" garden gifts include botanical prints (especially of the gardener's favorite plants), beautiful vases (especially glass ones from the Tacoma Museum of Glass) and silk scarves in floral or leaf design.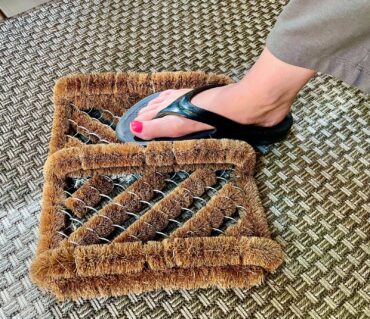 Creative Packaging
Let the packaging be a part of your gift. Fill a shiny, new galvanized watering can with plant stakes and labels, some seed packets of favorite annuals and a new hose sprayer attachment — then add a red bow around the handle. Consider how a big, red pot planted with a bright-green lemon cypress tree would look under the tree. Or what a stir a shiny, new wheelbarrow filled with gardening gifts would create when wheeled in on Christmas morning.
Memberships and Gift Cards
If it gets too late in the season to shop or if your gift needs to be sent to a gardener in another city or state, a gift card is always a great idea. Though it does seem a bit impersonal to some people, most gardeners would love a chance to peruse a favorite catalog and pick out something they might not buy for themselves. Gardener's Supply Catalog, Williams Sonoma and Jackson & Perkins are all good bets.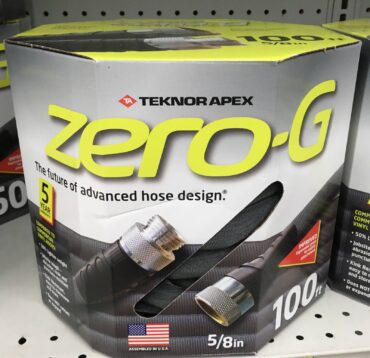 A membership to a nearby public garden would be a great gift as well. A few local suggestions include Bloedel Reserve, Bellevue Botanical Garden, Lakewold Garden and the Washington Park Arboretum. All can set up a gift membership online or by phone. They all have gift shops as well.
Tip for Gardeners
Are you the gardener reading this article? If you're not very good at dropping hints, just highlight the appropriate lines in this article and leave it where a prospective gift-giver will see it.