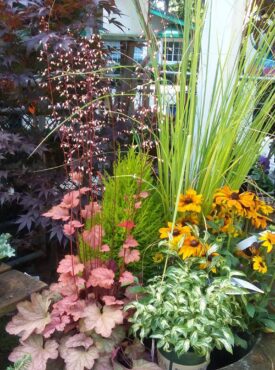 If there's one good thing that came with the COVID-19 virus in the past year, it's the increased interest in the joys of gardening. With more time to spend at home and the need to fill the gaps left by social distancing, home and garden businesses have noted a surge in sales.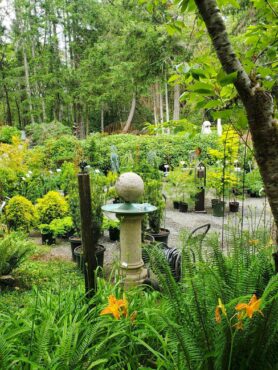 Another positive: The scientific side of gardening proved to be a great aid for at-home schooling, with children taking on botanical projects related to everything from starting a garden from seed to learning about pollination. Could the birds and the bees go back to being a gentler and kinder method of sex education?
With all this interest, Lyn Junge of Gig Harbor's Rosedale Gardens says, "Last year was very busy. I've had many customers saying their yards have never looked better."
Finding plants to order was a major challenge for Rosedale during the pandemic. There was such a great demand that many growers ran out of stock during the peak of the season. Junge thinks this year will bring another very busy season.
A Family Business
Rosedale Gardens has been operating as a family business on the same acreage since 1985. The Junges were living in Tacoma at the time and Scott Junge had his own landscaping business. He discovered the nursery when he was working on a landscape project in Gig Harbor. His passion had been landscaping since he was 12 years old and together, he and Lyn decided that a nursery would be a perfect complement to his business. Nowadays, he concentrates on landscaping and she oversees the nursery and does the accounting.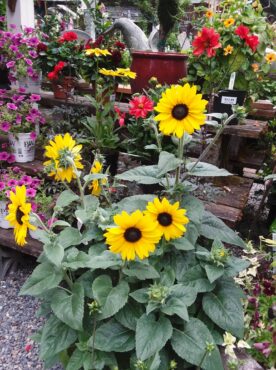 "We have an amazing nursery staff. Becky Roff and Tim Edwards have been with us for 25 years," Lyn Junge says. "We truly value what they have done for the nursery. We hire extra staff for the peak seasons in spring, summer and early fall."
Located in a woodsy suburban area on Rosedale Street in Gig Harbor, the property encompasses over 15 acres of land, with 5 acres making up the actual nursery. Part of the nursery is given over to a strolling garden, with paths that meander through two large areas. One is the sales area for evergreens and large deciduous trees and shrubs and the other is an impressive collection of Japanese maples for sale.
Shopping and Strolling in the Garden
Customers are welcome to spend time wandering through the garden as if it were a park. During the pandemic when most restaurants were only doing takeout, Rosedale encouraged its customers to bring lunch or a snack to enjoy in the garden.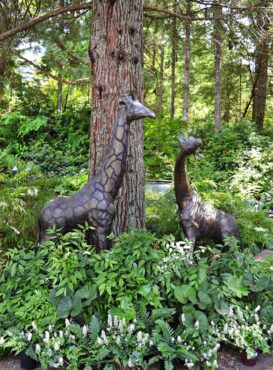 Rosedale carries a wide variety of tried-and-true plants that work well in Northwest gardens. Shoppers will find a variety of plants from ground covers, perennials, herbs and shade plants to large shrubs, flowering trees and conifers. For those with more esoteric tastes, there are unusual varieties for collectors and hardy Northwest natives.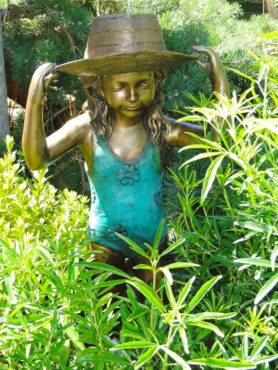 Plants are sourced from wholesale nurseries up and down the Pacific Coast, from California and Oregon to Canada — and, of course, Washington state. Garden enthusiasts are sure to find what they need to make a little paradise in their own backyards.
Garden Art
Rosedale is especially noted for its garden art. Large pieces such as driftwood and bronze animals are placed throughout the garden so as you stroll, you may come upon deer, horses, bears, birds, pigs and even giraffes. There are the traditional bronze statues of delightful little children doing everything from fishing to reading to playing on a swing. For the more eccentric tastes, there are funky metal chickens and flamingos (pink, of course!).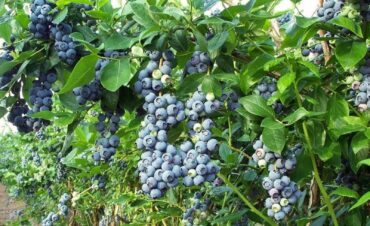 More functional garden art, such as stone or cement fountains, birdbaths, benches and pedestals, are also displayed throughout the property. Even though they enhance the strolling garden, they are all for sale. Many of these pieces have been found locally but some come from as far away as China or Vietnam. Lyn Junge is constantly on the lookout for one-of-a-kind art pieces.
A great way to add color and style in a garden is with containers and glass stakes in a myriad of shapes and designs. Colorful ceramic pots are an easy way to brighten up a garden. At Rosedale, the area devoted to pottery is also home to luscious, glass, spiral stakes, a favorite of Northwest gardeners.
The Garden Gift Shop
Missy Ehlers became a part of the Rosedale staff in 2017 as the buyer for the gift shop. She is a talented designer and has a great eye for color and style.
"I feel very lucky to be a part of the Rosedale Gardens team and have enjoyed the opportunity to update and add new variety to the gift shop," Ehlers says.
Most of the gift shop items come from wholesalers but local items are also available. This includes anything from an inspirational rock to a 6-foot art pole, scented soaps, candles, bath products from Michel Design Works and Capri Blue Candles. There is always a seasonal theme, with great gift ideas for every holiday. Beach, gardening, pets, floral, bees, lemons, birds and farm are a few of the favorite decorating themes right now.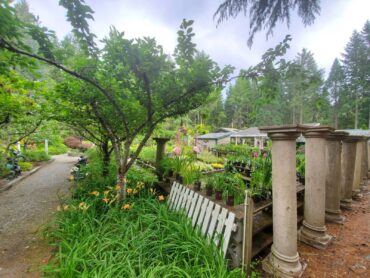 "With the house plant craze, we have also brought in a variety to choose from throughout the store. Last year, we brought in seasonal and themed door mats and kitchen gift items," Ehlers says. "At the checkout counter, we always try to have some fun gift ideas, such as pretty hand towels and scented soap, a set of gardening gloves with a garden hat or a box of local Gig Harbor Candy."
The Junges' home is right on the property. "We have lived in the middle of the nursery for 35 years," Lyn says. "We are surrounded by trees and flowers and art. There are so many advantages to being here all the time."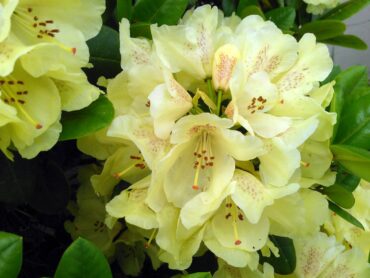 But even dedicated nursery professionals need a getaway every now and then. So each winter, the Junges spend some time in Palm Springs. Scott Junge's landscaping business has taken him to Oregon, Idaho, California and Minnesota. Projects in Palm Springs give them an excuse to go to the desert in the middle of winter to warm up.
Both Junges are active in Gig Harbor community life. They are longtime members of the Gig Harbor Rotary. Scott is on the Peninsula Light board. He was also a PenMet Parks commissioner for 15 years. Lyn is on the board of the Gig Harbor Garden Tour and she sponsors a reception for the garden tour volunteers (over 100 docents, greeters and ticket-takers) at Rosedale each June the week before the tour begins.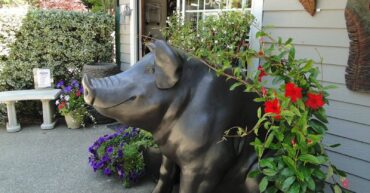 The Gig Harbor Garden Tour has been a summer tradition since 1998. COVID forced the first break in the tradition in 24 years. "We all miss the tour and are looking forward to 2022 when we can start up again," she says.
Be sure to visit Rosedale Gardens this spring to shop for plants — or just to stroll along the paths and breathe a sigh of relief that better times are here at last.