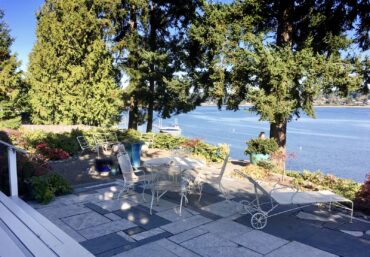 Variety is the spice of life. This year's Gig Harbor Garden Tour truly exemplifies that old adage.
From elegant, English-style greenhouses to sweet, pocket-sized gardens to big, community raised-beds bursting with herbs, fruits and vegetables, there is something for every garden taste in the luscious, spicy offerings of 2020.
The 23rd annual tour includes four gardens on Fox Island, celebrating the fact that the first tour began with four Fox Island gardens in 1998. Three of the original founders of the tour were Fox Island residents.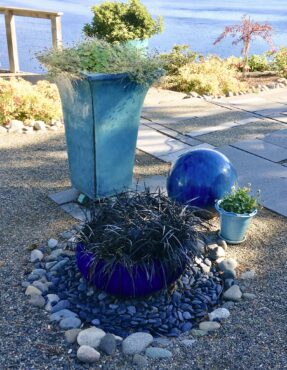 The Capers' garden was on the tour eight years ago but it's always interesting to return to a garden a few years later to see how it has changed. It's a great garden for strolling and appreciating the variety of choice perennials, shrubs and trees.
Two side-by-side gardens with magnificent views of Hale Passage, the Autrand and the Griffith/Stratton gardens, offer excellent ideas on how to create small garden rooms that flow into each other using a variety of choices for gardening on a compact scale — without sacrificing beauty of design and selection of plants.
The fourth venue on Fox Island is the Fall garden with a long view of the Narrows Bridge. This is a large garden with a stunning 50-by-50-foot vegetable garden in the parterre style and a lovely, traditional English greenhouse. A swimming pool, extensive water features and an island bed filled with David Austen roses complete the picture.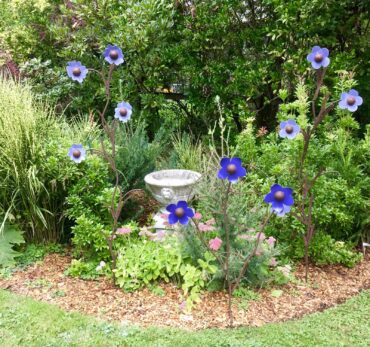 Back on the mainland, Louise Earle's ultimate backyard garden is a little gem that offers all sorts of creative ideas about how to turn a long, narrow area into a little piece of paradise. Her son, Chris Laurion, helped with the design by terracing the hill behind the house and adding a meandering stream and two small waterfalls.
And finally, the tour organizers are thrilled to have a chance to show off Gig Harbor's wonderful community garden: 48 plots abounding in fruits, vegetables, herbs and flowers. All are tended by local gardeners who grow produce not only for their own families, but also for the local food bank. Eight of the plots are designated exclusively for food bank produce and are maintained by volunteers.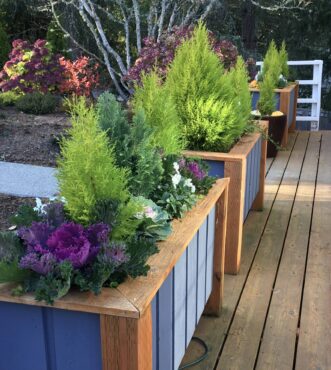 All of these delights come to you as a gift from local garden enthusiasts who put their time and efforts into raising funds for their cause: literacy. Every year, grant requests are awarded to worthy recipients so that the joy of reading can be enhanced in our community. The 2019 proceeds from the tour provided $25,250 to purchase books and sponsor programs aimed at improving literacy to schools, medical offices, book fairs and museums.
One 2019 recipient, Larry Murray, is a physical therapist at Peninsula Pediatric Therapy. The parents of his patients, children with disabilities, are busy with caring for their children and keeping up with medical appointments and don't ordinarily have time to go to the library.
Having shelves in the waiting room stocked with children's books is a godsend for them. Murray is able to keep the bookcases well stocked with grant funding from the Gig Harbor Garden Tour.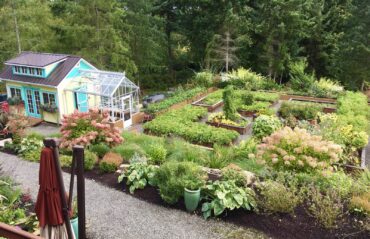 When you buy a ticket to the Gig Harbor Garden Tour, you are becoming a part of this giving process. From assistance to struggling students at Purdy Elementary to funding for middle school girls to attend TechTrek Camp, these grants are making a big impact in a small way in the Gig Harbor and Key Peninsula community.
So add some spice and variety to your life this year in June. Tickets go on sale Memorial Day weekend at the outlets listed below.