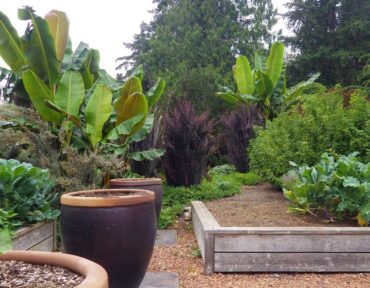 On a south-facing bluff in Indianola sits a botanical "salad bowl" known as Windcliff. A garden mixture of plants from around the world, it houses a diverse array of species. Plants from China and Vietnam are well represented but South African species especially love the climate and populate the garden, much like loading a salad with lots of croutons.
The creation of globe-trotting plant collector Dan Hinkley and husband Robert Jones, Windcliff is the latest chapter in Hinkley's botanical odyssey that began with his master's degree in urban horticulture from the University of Washington. Decades of collecting and propagating combined with a love of plant diversity are the framework of Windcliff.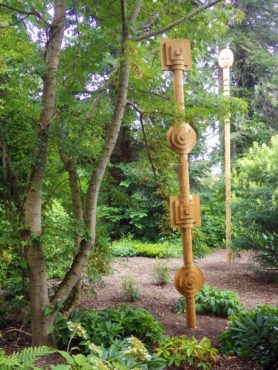 Hinkley is perhaps best known for starting Heronswood nursery in Kingston in 1987 after working as horticulture supervisor at the Bloedel Reserve for two years. The nursery offered unique species and cultivars, many collected by Hinkley on his international plant- collection journeys. A large, on-site garden displayed plants for customers and visitors to wander and enjoy.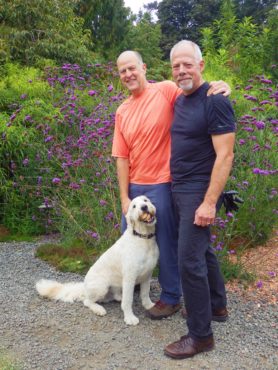 Heronswood was open to customers by appointment and made most of its sales via well known catalogs that doubled as a wealth of garden specimen knowledge. So popular and useful were the catalogs, they can still be found used for sale on Amazon's online store.
The diversity and novelty of Heronswood selections, combined with Hinkley's plant knowledge and enthusiasm, elevated the nursery to worldwide fame and in 2000, it was sold to Burpee, a large plant-and-seed company. Unfortunately, Burpee encountered financial troubles and Heronswood was shut down in 2006.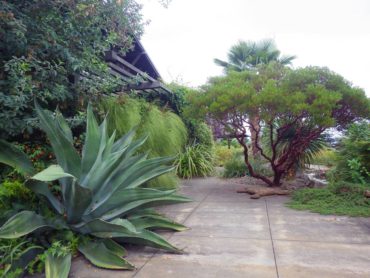 After Heronswood sat idle for a few years, the Port Gamble S'Klallam tribe took over Heronswood in 2012, reopening it as a public garden, with periodic plant sales featuring local growers. Hinkley now assists with development and direction of the garden in between blogging, writing a monthly article for Horticulture magazine, taking ongoing plant-collection trips and managing Windcliff, his and Jones' home garden.
Hinkley and Jones purchased the land now called Windcliff in 2000 after the sale of Heronswood but continued to live in their Heronswood residence until 2004 to accommodate the previous owners as they prepared to move into assisted living. The surrounding landscape was mostly mown grass, with a small garden of beautiful rhododendrons surrounding the house.
Jones, an accomplished architect, designed home additions while Hinkley gardened for two years until their Windcliff house was rebuilt. Most of the early planting was screening for privacy.
One particularly captivating screen choice was sweetshoot bamboo (Phyllostachys dulcis), a thick-stemmed bamboo with a potential height of up to 40 feet. Its most attractive feature is the green stems decorated with cream- colored bands at old leaf nodes. As an added bonus, the young shoots are edible and Hinkley and Jones occasionally incorporate them into their cooking.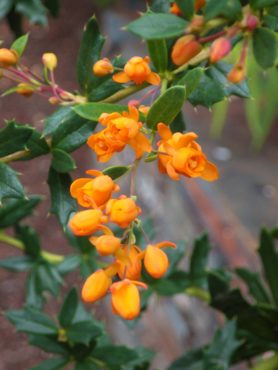 Windcliff is a constantly evolving garden. Hinkley is always testing new plants, many of which he collected abroad. His next trip was to a remote area of India this fall; this coming spring, he makes his 17th trip to Vietnam. In warmer locales like India and Vietnam, his travels focus on higher-elevation regions that are more likely to have species tolerant of colder climates.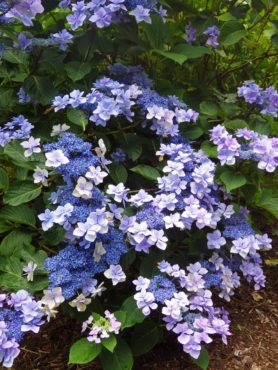 With about 391,000 known plant species in the world, Hinkley often enlists the help of local botanical experts for identification. For his trips to Vietnam, he pays for a skilled botanist from the School of Biodiversity out of Hanoi who is good at identifying species to family and genus. Specimens are sent to Hanoi, the Kew Gardens in the United Kingdom and the University of British Columbia to be further identified and to serve as plant-exploration records.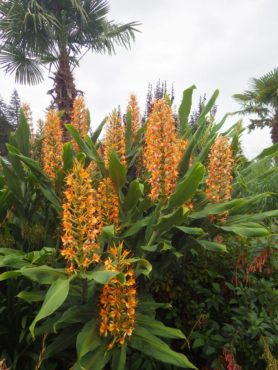 Post-Heronswood, Hinkley works as a consultant for Monrovia, a large nationwide nursery. Monrovia introduces into production Hinkley collections that it believes will have a broad commercial appeal. The leftovers are Hinkley's to do with as he pleases. Thus, Windcliff nursery is able to offer plants that Monrovia didn't want but that Hinkley believes are garden-worthy.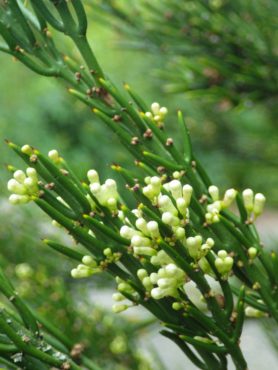 As a result, Windcliff offers rare plants unavailable anywhere else. Since Windcliff does not do mail-order, you will have to visit on one of the Windcliff open days organized by the Northwest Perennial Alliance. (See the Windcliff links in the sidebar for more information.)
Hinkley and Jones are both nearing retirement age and may reduce the garden and nursery. Hinkley, however, says he likely will never stop having a nursery.
"I'm addicted to sowing seeds. If I got rid of the nursery today, I would have a new one tomorrow," he says. And with ongoing plant-collection forays, he will continue offering new and unusual plant species.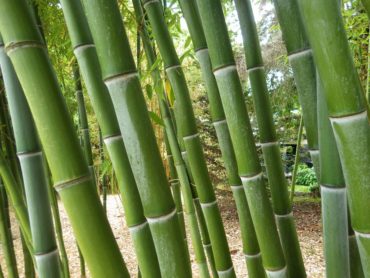 The Windcliff garden itself is an amalgam of a test garden, a plant collection and a pleasing aesthetic display. Curiosities from around the world are there. Many seemingly tropical plant species that normally would appear out of place in the Pacific Northwest are planted. Some are permanent and others are "experiments" to test suitability to our climate, as well as a nice collection of unusual plants not often seen elsewhere.
A Sikkim hardy banana (Musa sikkimensis) flourishes at Windcliff, adding a definite tropical, while potentially producing fruit that are edible in only the technical sense. A Schefflera delavayi (collected by Hinkley in the Guizhou Province of China) sports lace-cut leaves. This hardy species, part of a typically tropical plant group, is relatively new to horticulture and you can find it in nurseries but the lace-leaf variety is highly unusual and equally attractive.
Hydrangeas are common in the garden, as is the related Dichroa febrifuga with its soft, blue, summer flowers. Many of the Hydrangeas are various lace-cap varieties, including the beautiful blue Hydrangea macrophylla 'Izu No Hana' and red Hydrangea serrata 'Beni.'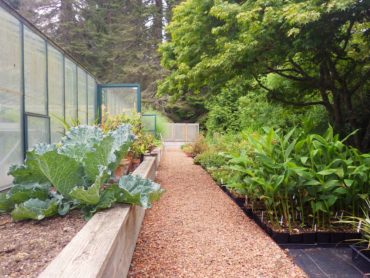 One Windcliff trait, noticeable to seasoned gardeners, is the presence of easily recognizable plants like Hydrangeas alongside other species that illicit a deja vu feeling before the sudden realization of their relatedness with well-known garden plants. Two barberry species; yellow-flowered Berberis wilsoniae; and the striking, orange-flowered B. darwinii create a brief head-scratching moment before you notide their relation to Japanese barberry, B. thunbergii, a great-performing albeit thorny shrub with many garden-worthy varieties. Also, an as yet-unidentified hardy Begonia collected by Hinkley in China in 1998 closely resembles a much-larger version of annual garden Begonias sold at every nursery.
The south side of the residence is especially amazing. Hidden by the house and surrounding plantings, it gives the sense of sudden travel to a far-away region. Populated with palms, agaves, Eucomis, Hedychiums and others, the south garden feels more like southern parts of California or the Mediterranean. Skillful plant selection and placement, coupled with good landscape design, has transformed this former grass field into a pocket paradise. With a decorative fire pit and seating, Hinkley and Jones can enjoy a pleasant evening in a locale cheaper than vacationing in Italy or Greece.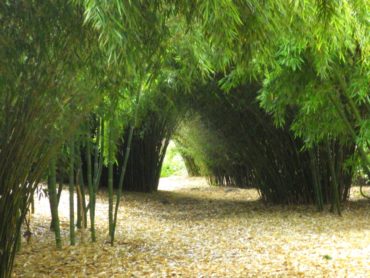 A recent, nonliving but no less beautiful introduction to Windcliff is the installation of several Jang Seong, Korean totem poles. Hinkley first became aware of the art form during a horticultural consultation visit to Seoul, Korea. Hinkley and Jones commissioned Indianola carver David Franklin, a student of Duane Pasco, a local, famous carver of Northwest coast native art. Franklin had been commissioned to do hearth carvings in Hinkley's and Jones' home remodel and was an easy choice for the new, Northwest-influenced outdoor pieces. The poles alone are worth a visit to Windcliff on the open days.
This next spring or summer, add a visit to Windcliff and Heronswood to your to-do list. Unusual and beautiful garden plants and beautifully arranged gardens await.