Just a spoonful of sugar helps the medicine go down. So goes the famous song, "A Spoonful of Sugar," sung by Julie Andrews in the classic Disney movie "Mary Poppins." Not intended to be about liqueur; however, the song hints to why liqueur came to be.
Liqueur was the result of monks and alchemists trying to make something to help the medicine go down. Many centuries ago, they distilled medicinal spirits that tasted like moonshine. With a taste so horrible, one might have wished to remain ill rather than ingest it. When trade opened up in the East, bringing in all types of exotic spices and sugar cane, infused spirits and liqueurs sprang up out of the need to combat the bitter taste of medicines.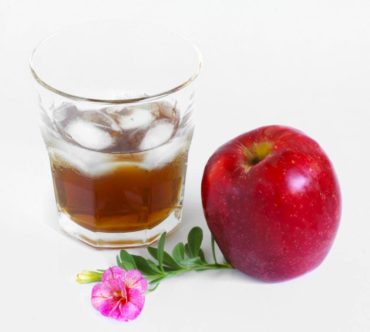 Now, people call upon a scoopful of sugar, a bit of fruit, a pinch of herbs, even a vegetable to help the liqueurs go down — in the most delightful way. Moreover, you can grow many of the ingredients in your garden.
To this day, some of the world's best-known liqueurs came from monasteries. Benedictine, produced as early as 1510 in Normandy, has a base made from a fine cognac and is the only ingredient divulged from this recipe's closely guarded secret.
Chartreuse is another liqueur originally made for medicinal purposes by Carthusian monks during the 17th century. The spirit's soft-green and yellow hue derived from the herb's chlorophyll gave the color its name because of its resemblance to the drink. The magic of this liqueur is in its complex recipe of over 130 herbs and is another closely guarded secret. Monks still make the liqueur, yet employ an outside company to bottle and distribute it throughout the world.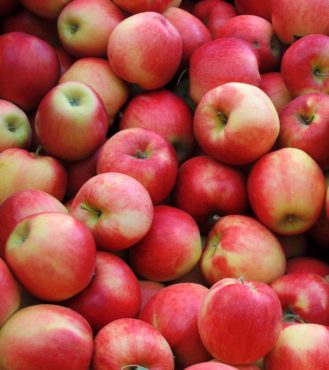 A recipe with 130 herbs is complex; yet, most liqueurs are simple to make, with only a few ingredients in the recipe. If you grow some or most of your produce in the garden, you already have ingredients to make a liqueur.
Why make a DIY liqueur? Besides the obvious reason that they can, many people are growing their food and supplementing what they cannot grow from local farms. Those who delight in testing recipes will enjoy experimenting with flavor-infused alcohol.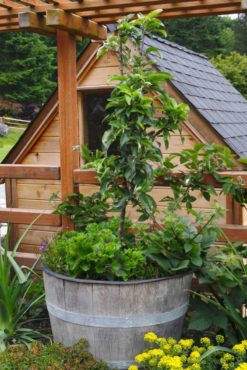 Anyone can grow produce for an expensive-tasting, top-notch liqueur. The average kitchen with a few jars, a strainer and ordinary utensils is all that is necessary to infuse a spirit with something from the garden. Bottles with tight-fitting lids to store the liqueur are the only other necessary items.
When choosing an alcohol base, you can select organic liquors to infuse, if that is your preference. If you have intolerance to certain foods such as grains high in gluten, choose a vodka or gin made with potatoes instead of grains. Other liquor choices not made from grains include brandy made from fruit or tequila made from agave. Vodka is the most popular spirit to infuse with because of its neutral taste.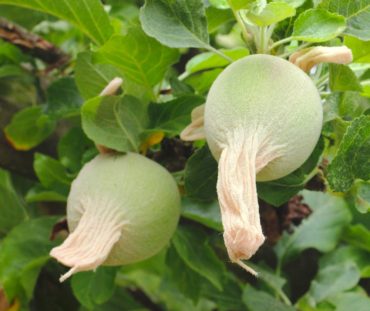 If you never made a liqueur, you will be pleasantly surprised how uncomplicated most recipes are.
Grow the ingredients in a vegetable plot, an orchard, on a grape arbor or in an herb garden. If you produce too much, set aside some for a batch of liqueur.
Fruit gives a mouthful of flavor to any infusions. With the holidays upon us, this is the season for apples. Grab some from your tree because many liqueur recipes call for apples.
From your garden to glass, turn your apples into ambrosia fit for gods and goddesses. At least you will feel like one when you imbibe in your homegrown, handcrafted liqueur.
---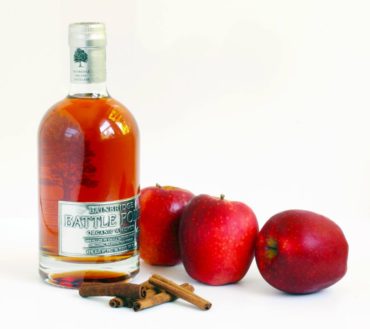 Caramelized Simple Syrup
Ingredients:
1 cup granulated cane sugar
1/4 to 1/2 cup boiling water
Instructions:
In a saucepan, heat 1 cup sugar on medium-high heat. When the sugar begins to melt and brown at the edges, stir with a wooden spoon. Keep stirring when it becomes lumpy. The sugar will turn an amber shade and liquefy.
Carefully pour into the simple syrup mixture (see recipe on next page). The mixture will bubble violently at first and the caramelized sugar turns solid. Keep stirring until most of the caramel dissolves into the liquid.
Strain the mixture with a mesh strainer into any heat-resistant measuring cup. Discard any bits of solid caramel left.
Add enough boiling water to make 2 cups of caramelized simple syrup.
Cool to room temperature or refrigerate (if you will not use it right away) before adding to apple and bourbon mixture.
---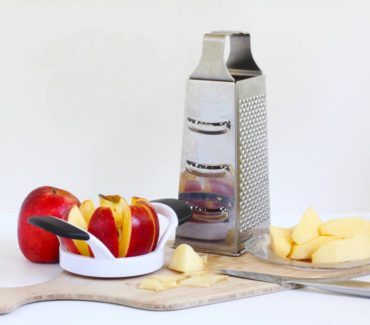 Caramel Apple Liqueur — a Holiday Treat
This bourbon-based liqueur stars the Northwest apple mixed with the appealing taste of caramel with an essence of cinnamon. It is fairly simple and quick to make. Whether you use an expensive or cheap bottle of bourbon, you will enjoy harvesting your apples at their flavor peak and infusing for a most flavorful, elegant liqueur.
Ingredients:
3 sweet apples
2 cups bourbon (80 proof)
2-4 cinnamon sticks cracked
1-1/2 cups caramelized simple syrup (see separate recipe)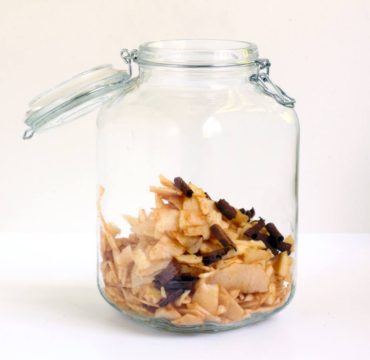 Instructions:
Peel, core and shred apples. Place in a half-gallon jar along with the caramelized simple syrup and muddle the apples with a muddler or wooden spoon. Add the bourbon and cinnamon sticks and mix until all ingredients are moistened.
Seal lid on the jar. Place in a cool, dark cupboard. Swirl the ingredients around once a day. Check daily after 5 days until the fragrance of apples is strong when you take off the lid.
Strain the infusion using a mesh strainer. Do not push down on the solid mixture. Let it drain naturally to keep the liqueur clear.
Bottle, seal and keep in a cool dark cupboard, where it keeps for one year. Occasionally you will see sediment or clear film in the liqueur after a few days. Strain again if necessary.
---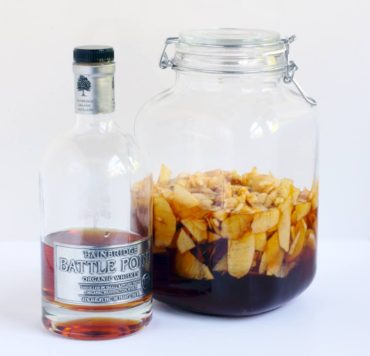 Simple Syrup
Ingredients:
2-1/4 cups water
2-1/4 cups granulated cane sugar
Instructions:
In a saucepan, mix both ingredients. Bring mixture to a boil over medium-high heat. Stir until sugar dissolves. Cool and set mixture aside.
---
Garden Mint Liqueur
If you grow mint and cucumbers, you have the beginnings to a splendid garden mint liqueur — and a refreshing treat.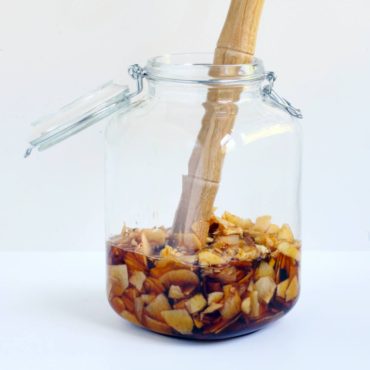 Ingredients:
3 shredded cucumbers
2 ounces chopped fresh mint
Grated zest of 1 lemon
1 cup simple syrup
1-1/2 cup vodka
1-1/2 cup vermouth
Instructions:
In half-gallon jar, add a lemon to cucumbers, then mint. Pour in vodka and vermouth, stir and seal with a lid. Place in cool, dark cupboard for 5 days. When mixture smells strongly of mint, it's ready.
Strain the infusion using a mesh strainer. Do not push down on the solid mixture. Bottle, seal and keep in a cool, dark cupboard, where it keeps for one year.
---