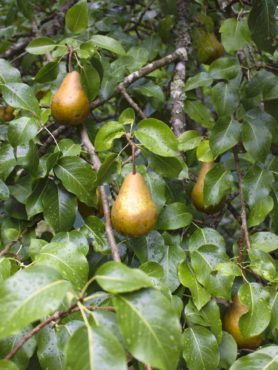 Life's journeys are unpredictable. People's interests and talents steer them down a path that may seem pretty clear, but life will always offer up some crossroads and detours to spice things up.
Laura Ambers Pittman-Hewitt started out on an artistic path, studying music and visual arts in college. The economic realities of the early '80s steered her 180 degrees from the arts into the insurance industry, where she tapped her other talents to succeed for 25 years. Pittman-Hewitt's creative side kept vying for attention, however, and eventually found expression in her own business, Ambergardens.
Pittman-Hewitt's interest in cooking and gardening was inherited from her grandma Ambers, whose legacy she has honored in her farm's name. The family has its roots in the South, and southern comfort food had center stage.
A trip to Turkey and Greece during college was a life changer for Laura. The Mediterranean cuisine opened her eyes to seeing food as art. The food was fresh, simple and full of herbs and spices.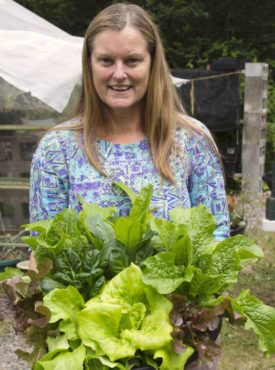 She brought the essence of the Mediterranean home in her desire to grow herbs to enrich her cooking. Organic food — and growing it yourself — became a passion for her.
Growing up as an "Army brat," Pittman-Hewitt moved around with her family without many opportunities to have their own garden in Army-base housing. As an insurance broker, Pittman-Hewitt and her husband, Gene, lived on the other side of the Sound until 2000, when the couple decided to change their lifestyle.
They moved to the Peninsula to live in a rural community closer to the shipyard, where Gene worked. They found 5 wooded acres in Port Orchard and set about fulfilling Pittman-Hewitt's farming dream. Slowly, they cleared some of the trees closest to the house and began growing cover crops to prepare the soil for raising edibles.
The first two years were spent growing cover crops: buckwheat in the summer, a rye/vetch mix in the cooler months. They brought in truckloads of compost and spread the ash produced by their burn pile to raise the pH level as well as enrich the soil.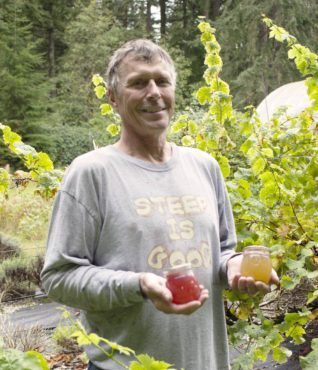 Pittman-Hewitt appreciates having great suppliers in the area, with Morrison Sand and Gravel and West Sound Landscape Supplies able to deliver the raw materials she needs. She creates large piles of compost every year but still supplements her own compost by having some brought in.
Ambergardens is a completely organic operation, and even though the farm is not certified as such, she is a firm believer in growing all her produce, herbs and starts organically.
She uses drip irrigation through T-tape, a product that can water a large area despite low water pressure. Various zones provide the appropriate water to plants with varying moisture requirements.
Each year, the crops are rotated to reduce the buildup of diseases and pests in the beds, and cover crops help replenish the soil. Soil tests every few years inform Pittman-Hewitt's additions of nutrients for optimal production.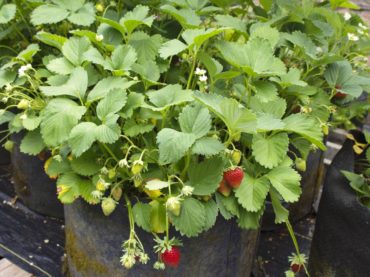 She learned much of what she knows through the Master Gardener training and now contributes to the knowledge of others by helping to teach the Organic Vegetable Gardening course offered by the WSU's Master Gardeners' program at the Norm Dicks center in Bremerton. She is also a master composter and weed warrior.
Laura and Gene have a strong work ethic and a belief that the farm should grow slowly, without bank loans and with the labor of their own hands. Although Gene worked at the shipyard while Laura focused on the farm, he was able to support her efforts by helping to build the greenhouse and the large hoophouses.
Now that he is retired, he is the main weed warrior and an all-around supporter of his wife's efforts. Other helpers are the farm's cats, many of them strays that were offered a heated outdoor bed and food in exchange for some good company and a bit of pest control.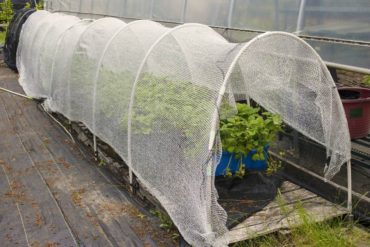 The felines currently calling Ambergardens home are the fierce, all-black "Jackson" (Black Sox), fluffy red Cincinnati Reds' "Red" and the white "Spot." The cats don't help much with bigger pests like the deer, rabbits and the mountain beavers that have a surprising taste for jalapeños. Growing strawberries above ground in grow bags helps control the rabbit damage, and hiding many of the vegetables inside walk-in cloches protects from other pests. Blueberries grow inside a netted gauge to keep the birds from the berries.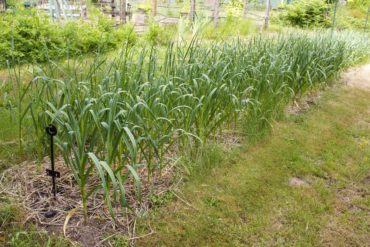 Pittman-Hewitt's love for herbs is evident in the many lavender plants she grows on the property. She first prepared the mounded beds by bringing in truckloads of pit-run fill dirt to provide the sharp drainage and lean soil that the plants prefer. The fragrant plants provide her with the flowers and essential oil she uses for making a variety of body-care products, sachets and lavender wands for the market. Another favorite is basil, and every spring, she grows a variety of basil starts and planters to offer up to her clientele.
An attractive living wall of hops that helps shade the deck also provides the hops Gene gladly turns into homebrew.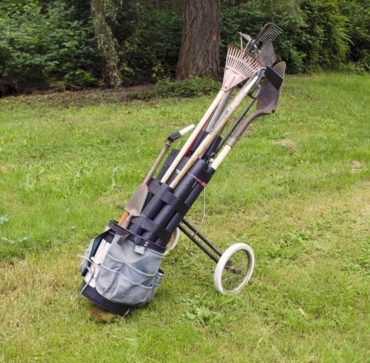 Her other passion is starting seedlings. Everything about the process appeals to Pittman-Hewitt: from seeding the trays, to transplanting, to nursing them along, and finally to loading them carefully onto her trailers and creating attractive displays at the farmers markets. She tries new varieties every year, and grows 1,500 tomato starts.
Currently, Pittman-Hewitt sells her produce, plant starts and body-care products at the Port Orchard Farmers Market, but in years past, she somehow managed to grow 5,000 plants per year, harvest the produce, make her body-care products and set up shop at three different farmers markets. Selling her products in Port Orchard, downtown Tacoma and Gig Harbor, she averaged working about 60 hours per week.
In the interest of having more time to enjoy hobbies like kayaking, the couple have scaled back a bit. But have no worries: Ambergardens will continue providing customers with healthy veggie and herb starts, perennials, vegetables, berries and body-care products at the farm and at the Port Orchard Farmers Market.